This Mini Churros Donuts recipe is surprisingly very easy to make, and the batter just requires 6 ingredients. It takes just 15 minutes to make, plus its gluten-free and vegan too! A perfect treat, ideal for breakfast, brunch and a satisfying dessert! Now every time you crave Churros for comfort, make them at home. They are made light, fast, delicious and above all not fried but baked. Give them a try and enjoy!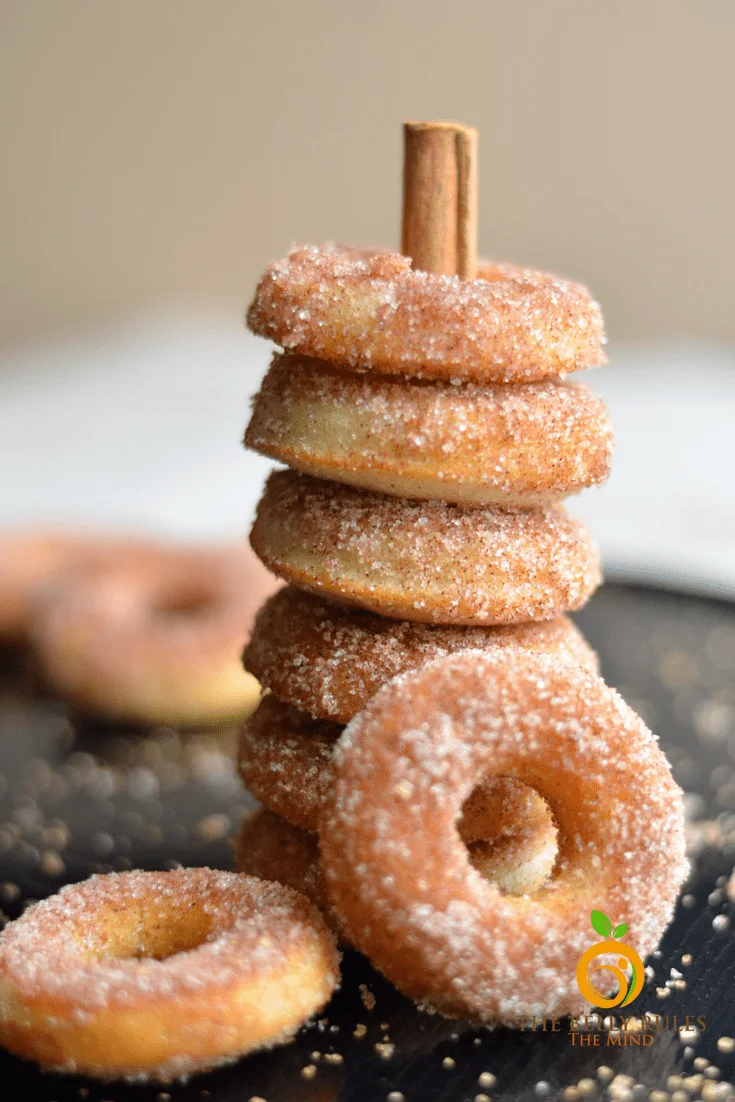 So raise your hands if you are a churros lover!! Well, I have to admit that this sinful, delicious full of butter and cinnamon is my and my kid's weakness. There I have said it out LOUD. Yes, we do understand that it has butter and sugar, however, we control the quality and quantity of the ingredients that go into it and it's not fried like the ones available in the stores. At TBRTM, we believe that fresher the ingredients, better the final food product. For this recipe, we used a specific cinnamon that is fresh and 100% natural. You can get it here. This no-fry baked churros recipe is a healthier twist to the original deep fried recipe.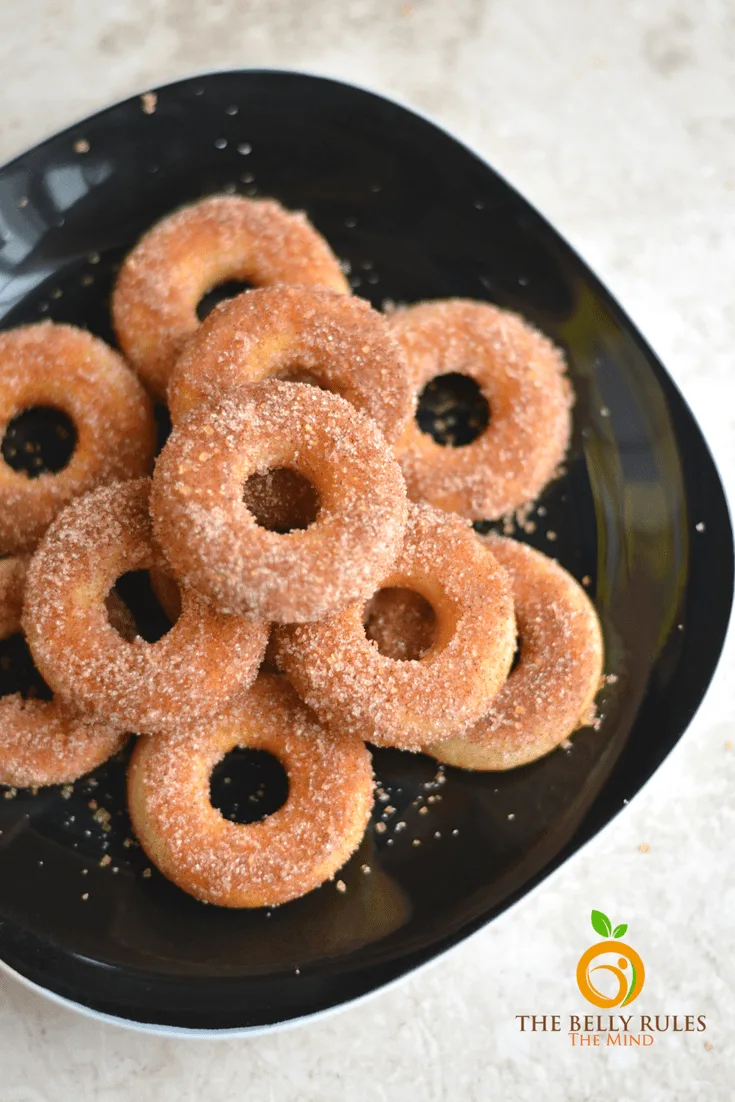 Ever since my boys have tasted churros, they wanted me to make it at home for them. The weather is getting better and soon my kids will enjoy playing outside in the neighborhood. Summer is the time when we usually worry about out kids eating and drinking properly so that they have enough energy to go through the day. While that was a simple request (of making churros), with both my boy's activities and with endless home chores, this request seemed like a really big one. It indeed took a long time in the making and it happened one evening when all my boys hubby and kids were asleep and my mind was still awake, these Mini Churros Donuts were born. This mini churros recipe is one of the easiest recipe ever.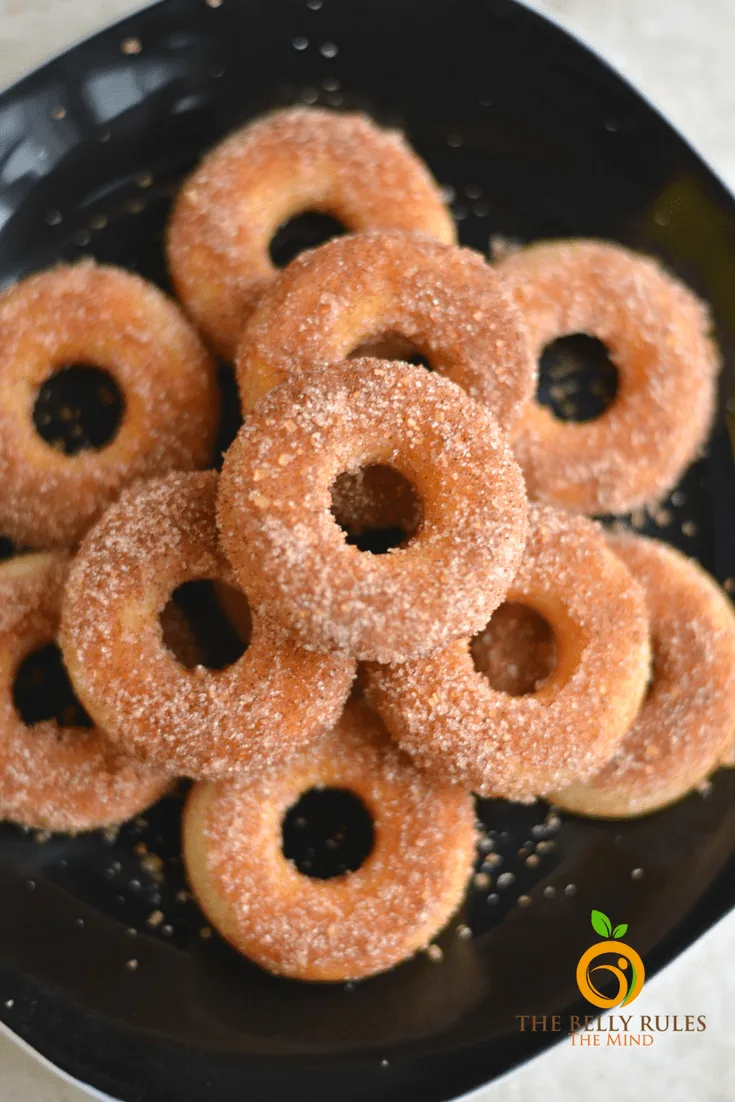 This Mini Churros donut has all the amazing cinnamon and buttery flavors of traditional churros—but with only half the work and they came out perfect and were devoured! Wish you guys could see me do the HAPPY DANCE :P. My kids loved the flavors and I loved the easy part of making it.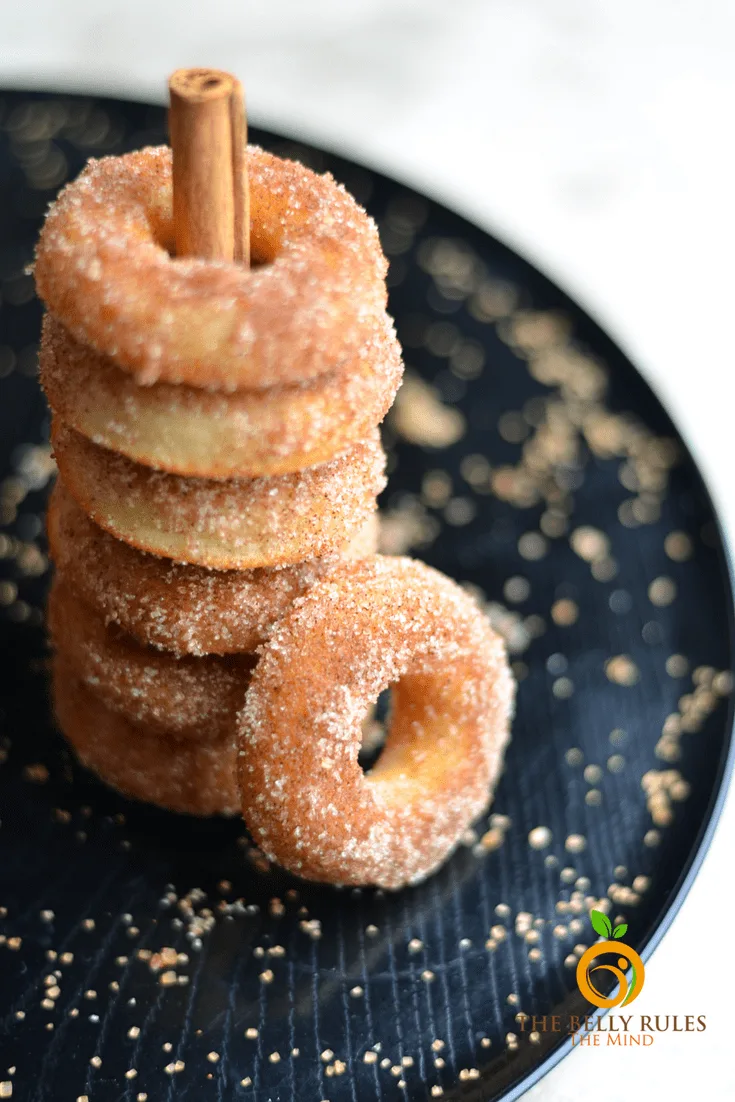 Kids being kids look forward to different treats and I take an effort to have something healthier than the store-bought stuff. My kids are not crazy about candies and they like to try different things and hence it becomes a bit easier for me to introduce different flavors and ingredients to them. As they say, everything in moderation is good for you and we do indulge in some sweetness once in a while.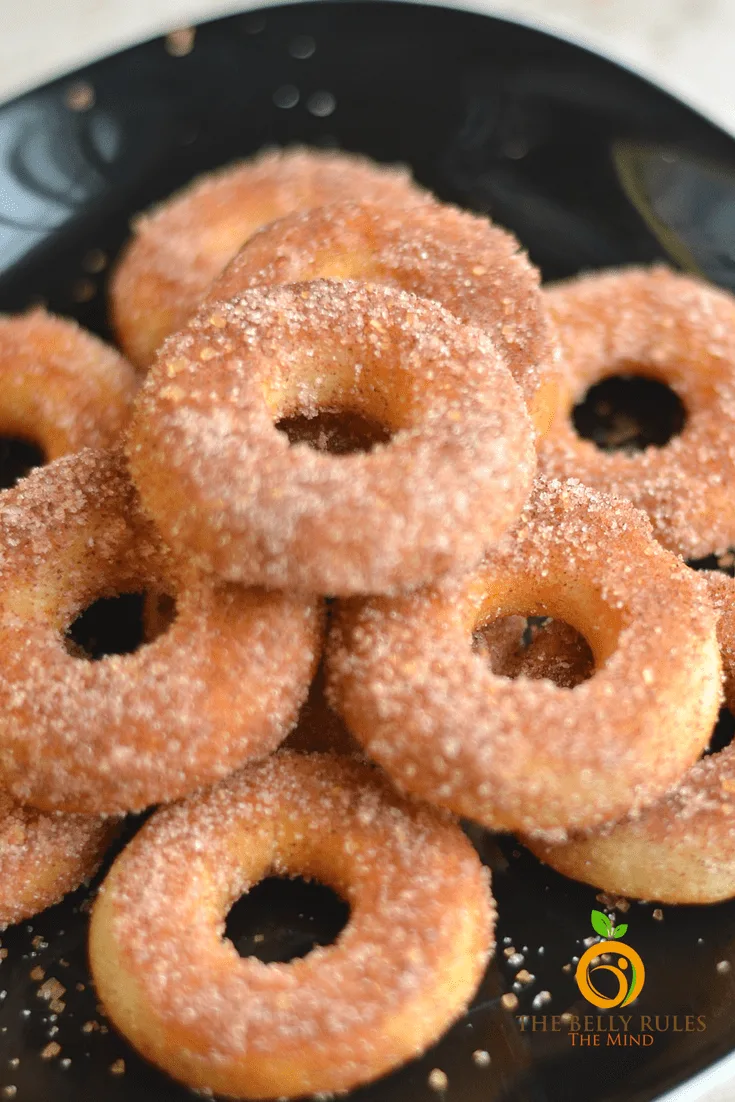 Treat yourself to this buttery, and cinnamony goodness with these mouth-watering Mini churros Donuts. Do try to make churros using this churros recipe and let us know how you liked it.
You can bake them in mini muffin/Donut trays or even make them in the electric donut balls maker or Aebelskiver pan/Appe pan!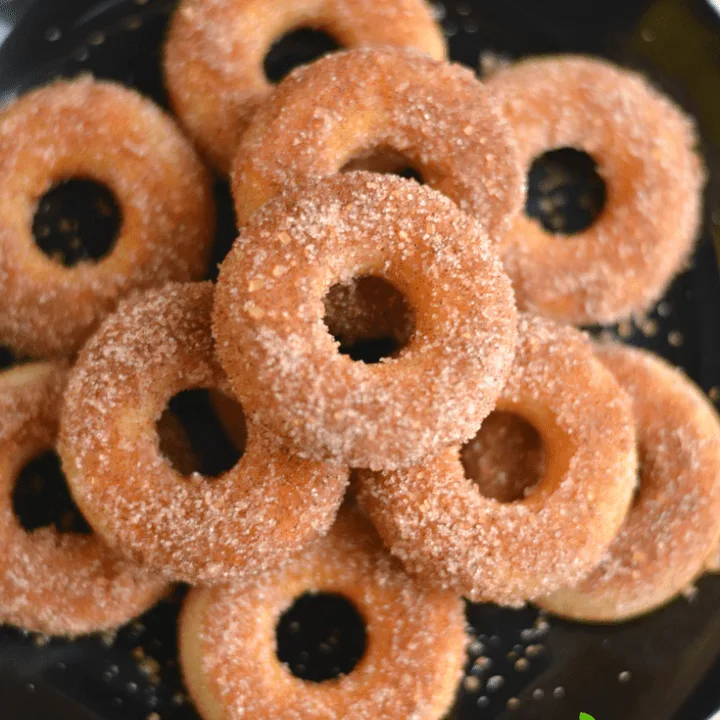 Mini Churros Donuts ( Gluten-free+Vegan)
Ingredients
1/2 cup white Sugar Pure Cane
1/4 cup Unsalted Butter/melted /Vegan butter
1 teaspoon Cinnamon powder
1/2 cup Milk/Dairy free milk for Vegan
1 teaspoon baking powder
1 cup Gluten-free baking flour (glutenfree Mama's almond blend)or whole wheat
1/4 cup Butter, melted
1 /2 cup white Sugar Pure Cane
1-2 teaspoon ground cinnamon
Instructions
Preheat oven to 375 degrees F (190 degrees C). Grease 12 mini-donut tray.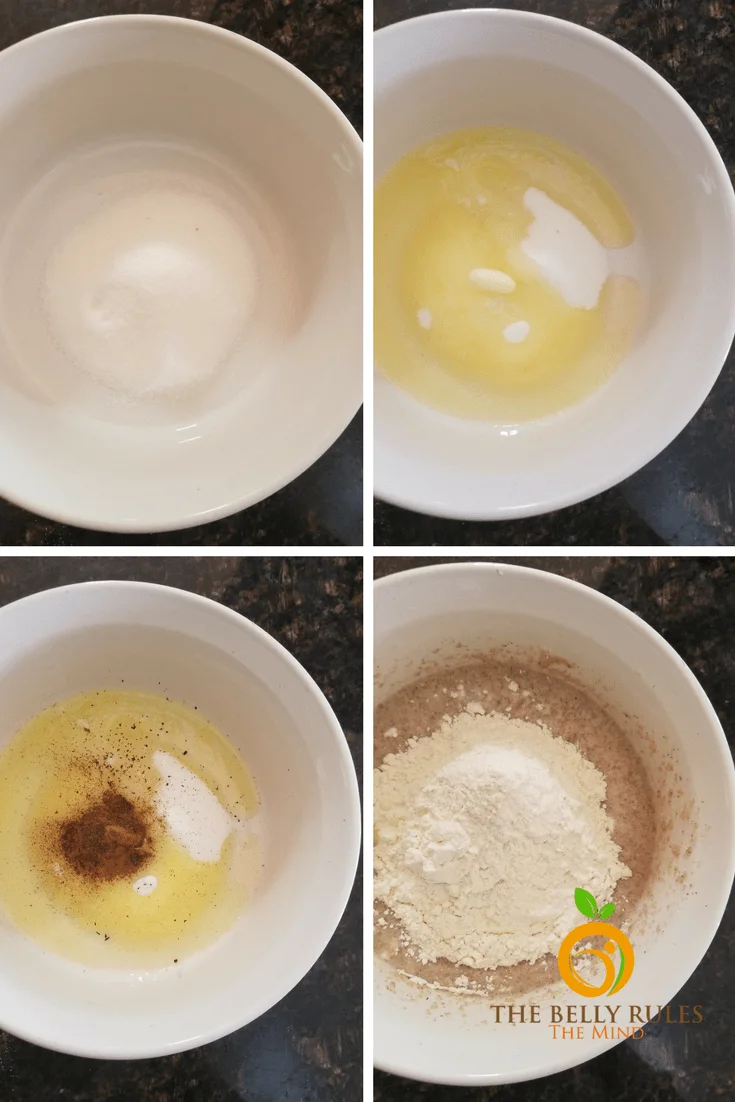 Mix the sugar, butter, and cinnamon powder in a large bowl.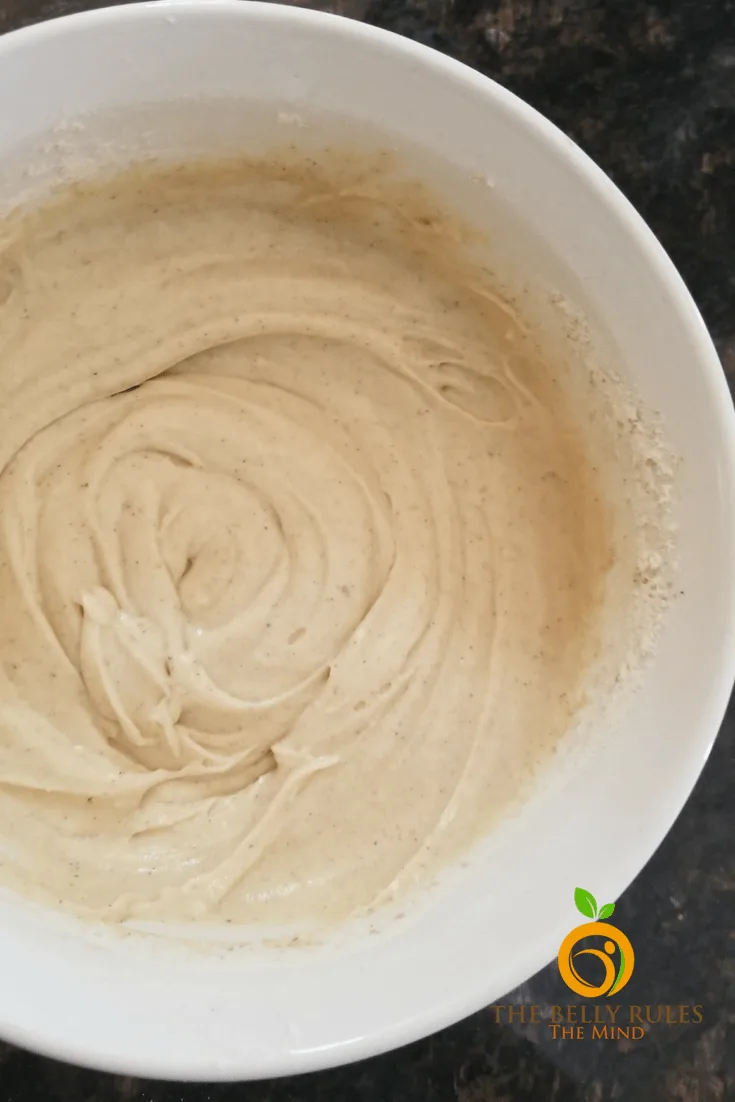 Stir in the milk, then mix in the baking powder and flour until just combined.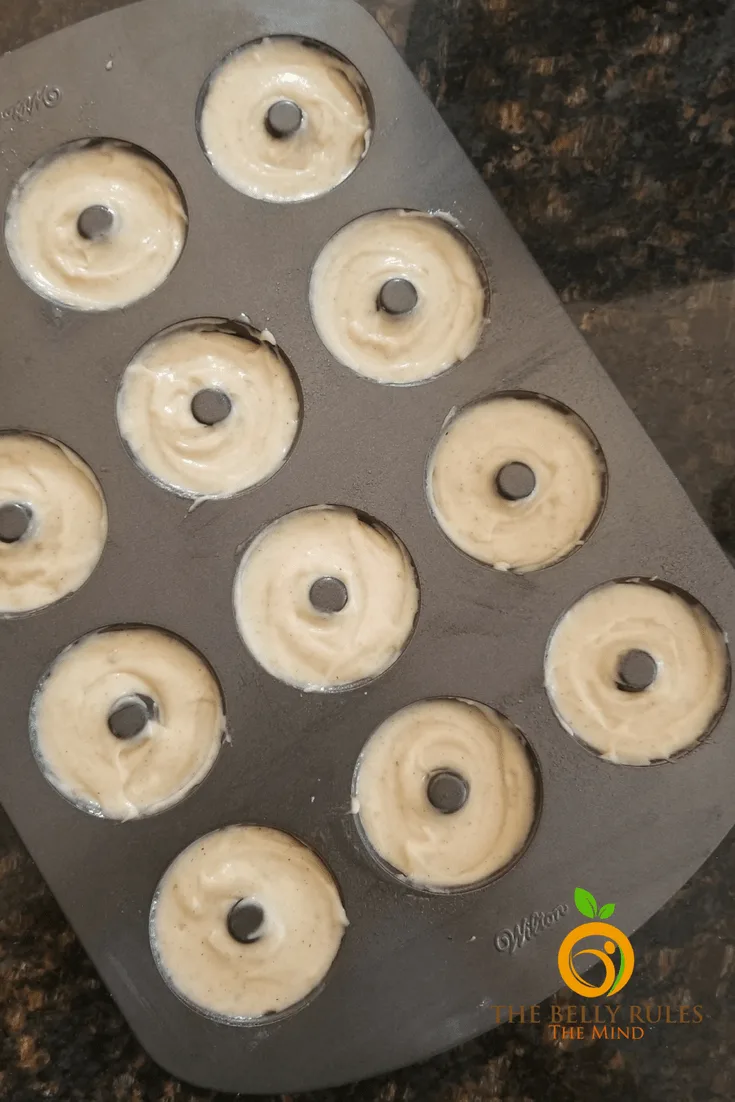 Fill the prepared mini donut tray about half full.
Bake in the preheated oven until the tops are lightly golden, 11 to12 minutes.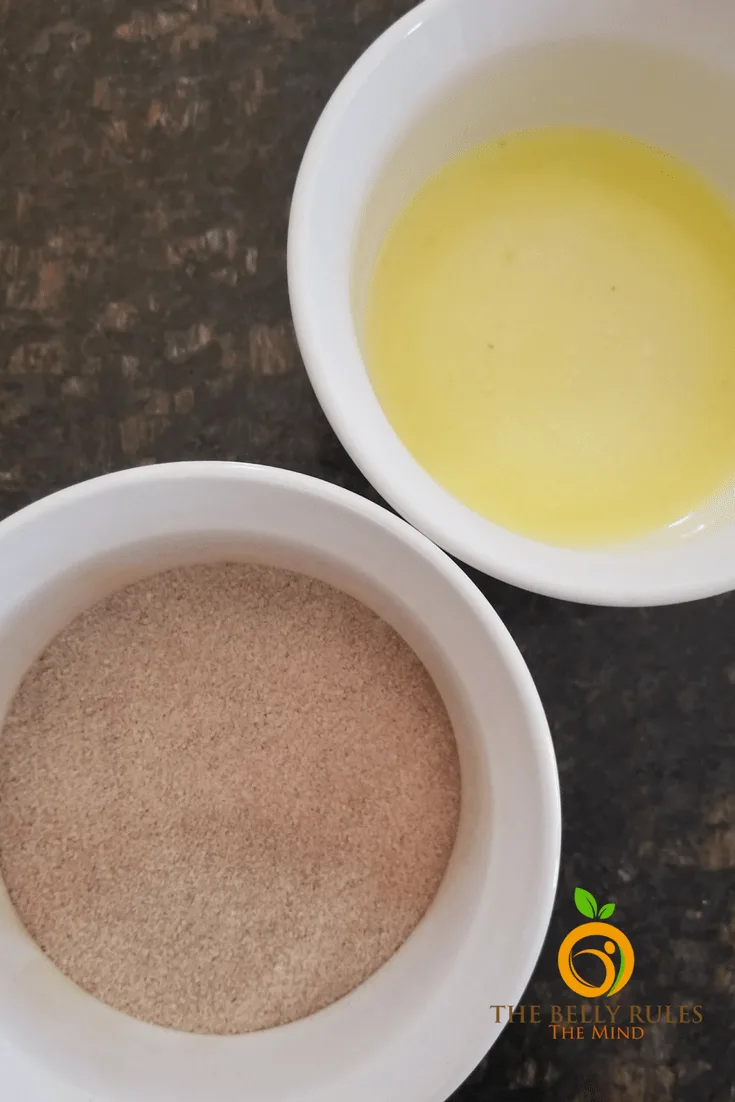 While the donuts are baking, place the melted butter in a bowl.
In a separate bowl, mix together sugar with the cinnamon. Remove donuts from the tray, dip each muffin in the melted butter, and roll in the sugar-cinnamon mixture. Let cool and serve.
Notes
If you are using whole wheat flour you might need to add more milk.. but the cook time remains the same.