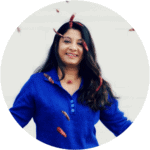 This post was sponsored by Le Sueur ® Very Young Small Sweet Peas as part of an Influencer Activation for Influence Central and all opinions expressed in my post are my own 
Pesto with a Spring twist. Ready in just 5 minutes, Peas Pesto is thick, creamy and nutritious. Serve it with Pasta, spread it on bread or enjoy it with some chips, you will be delighted with the delicious flavors. Vegan. Gluten-Free. Oil-Free. #MightyFinePeas, #IC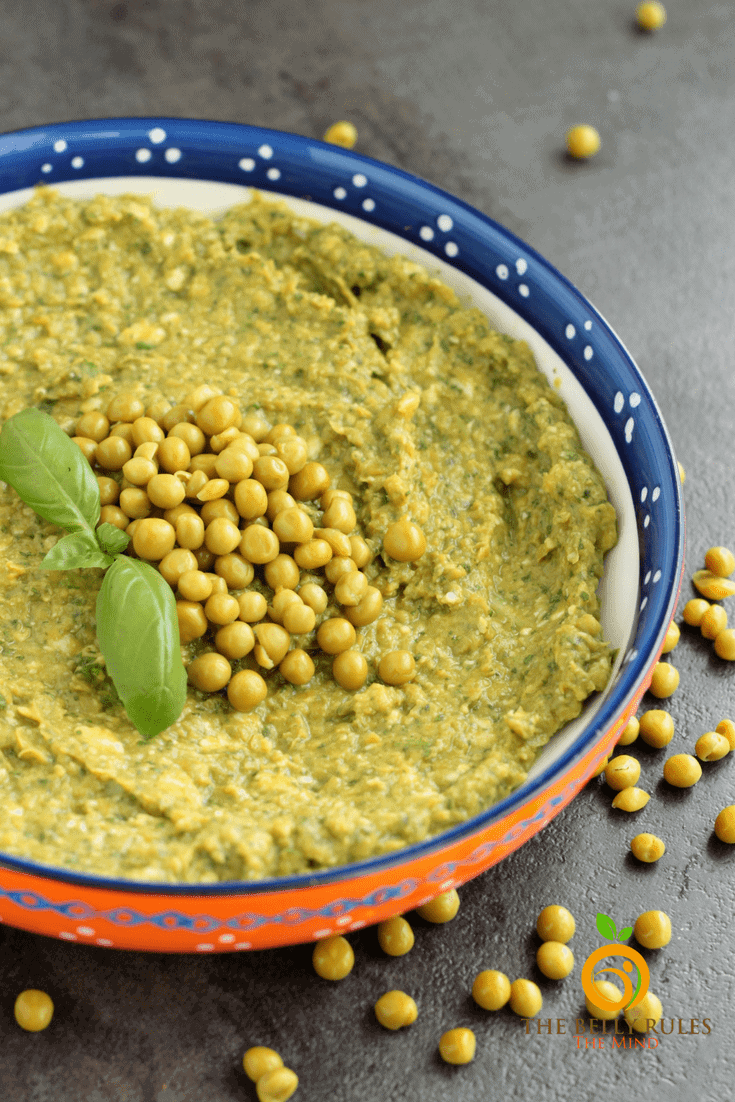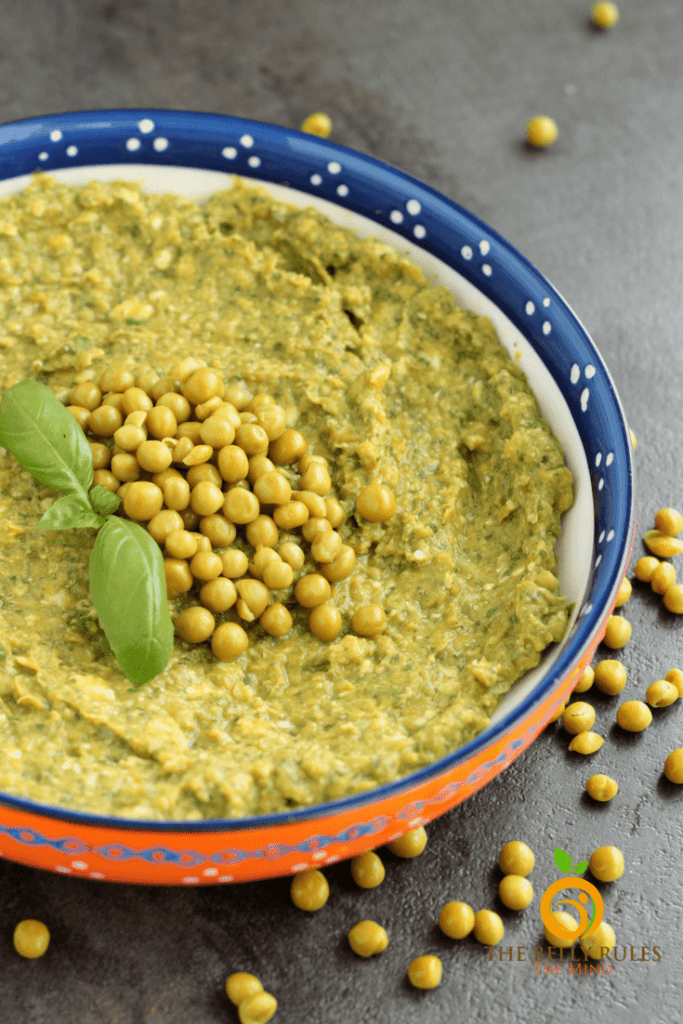 Spring was almost here and then we had a snow day yesterday. Can you believe it, when I say this that the Cherry Blossom trees were in full bloom, here in NC. Poor trees must have got a shock from the cold front. However, I am excited that this was our last cold front and Spring will finally be here to stay for awhile. When I think of Spring the few things that come to my mind our colors, flowers, cherry blossom and ofcourse peas. Surely Peas are the star ingredient of our recipe today.  Talking of peas did you know for the most part of the year, canned or frozen peas taste better than the fresh peas. If you didn't know this little secret, here is why? When pea pods are freshly picked at their peak, from the vines, their sweet sugars start converting into starches. Canning and freezing avoid this transformation, helping preserve the right flavor.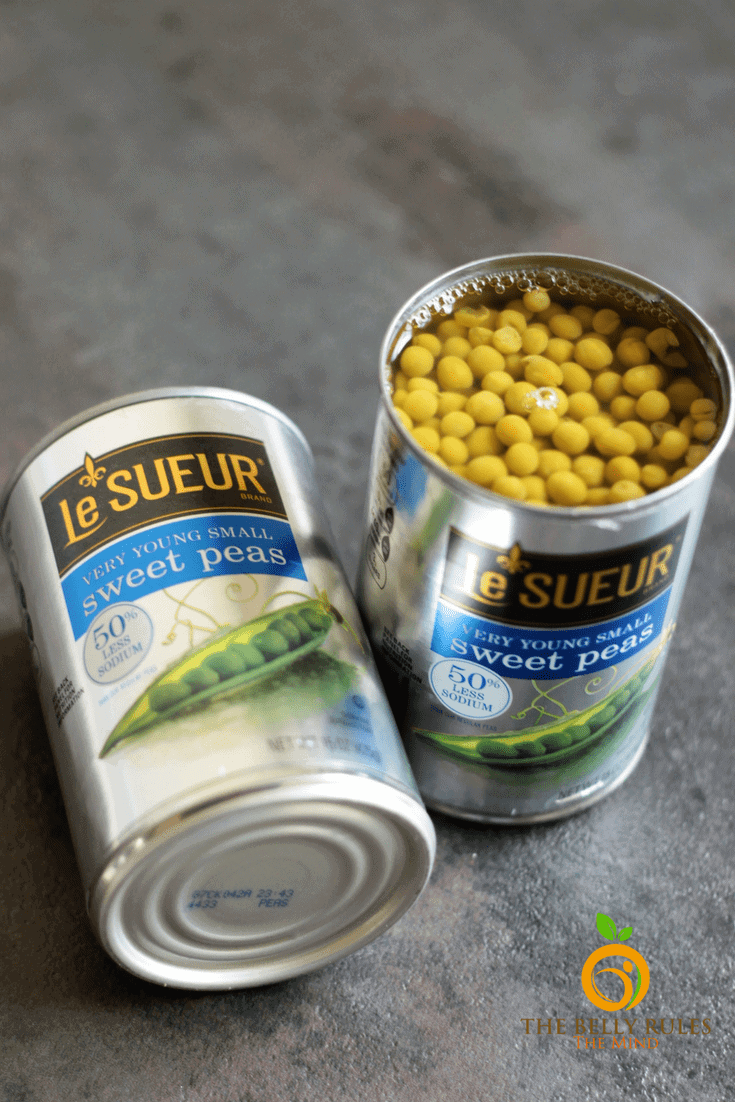 Our star ingredient for the recipe today is Le Sueur Peas. Have you tried them before? We found these Very Young Small Sweet Peas at our local grocery store in the canned vegetable section.  To find a store that carries Le Sueur Peas near you, use the Product Locator, here. You can also check them out on Facebook, here. I  was really happy to see a low-sodium version, so that is what we picked. We have tried the Le Sueur Peas before but back then I didn't pay attention to that fact that for more than 100 years, Le Sueur Peas have been a premium breed of petite, sweet peas. They are so tender and delicate that I guess the only way to preserve them was in Le Sueur can.  No wonders the family that use Le Sueur Peas always recommend using the Very Young Small Sweet Peas.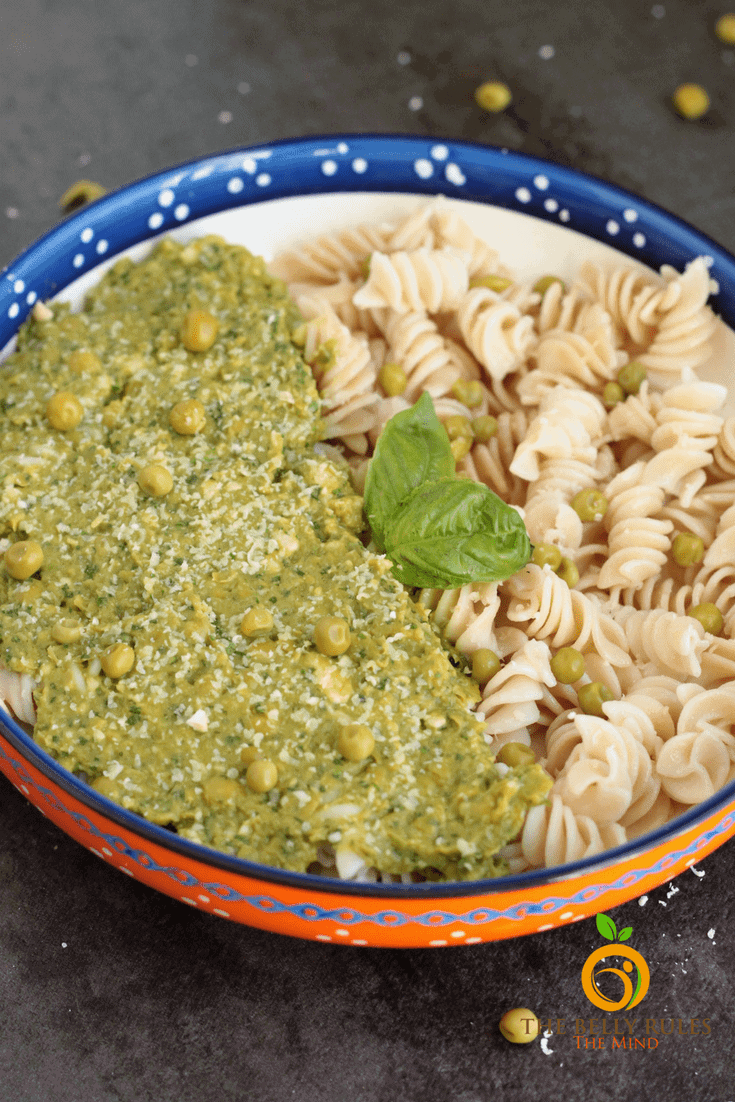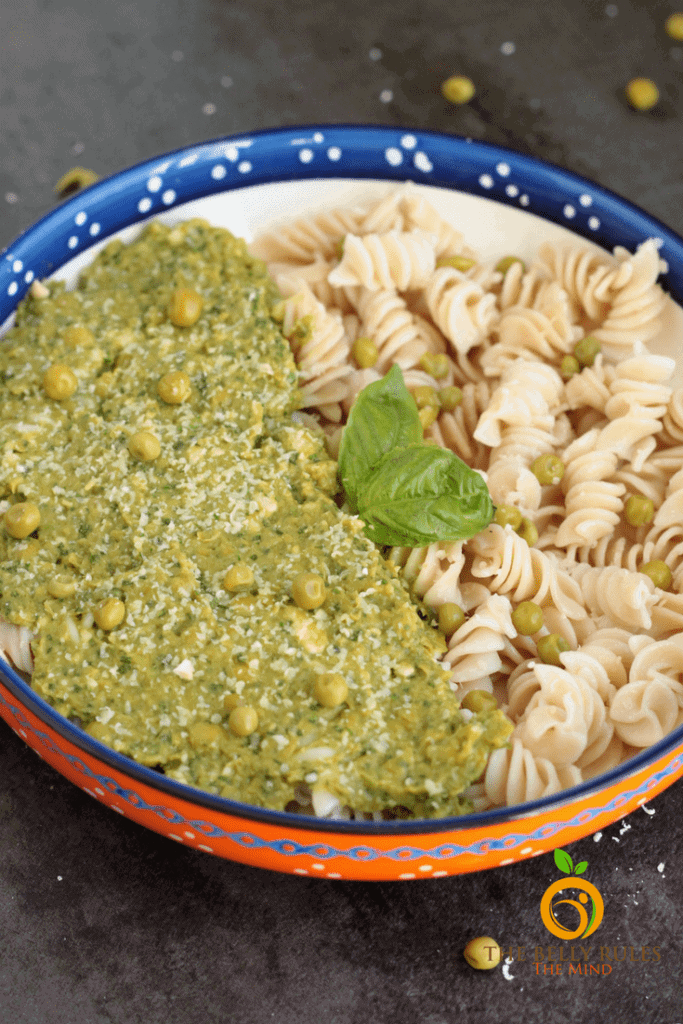 As we were driving back home, Little A was already suggesting Pasta for dinner as it was getting close to dinner time. So once we reached back home we thought of using our can of Le Sueur Peas to make a quick spring Peas Pesto to go with some Pasta. Loaded with bold flavors, this pesto is so easy to make and is thick and creamy. It's oil-free, vegan and also gluten-free, definitely felt like a quality meal in a jiffy. It's as simple as tossing in the Le Sueur Peas along with some, cilantro, basil, garlic, and cashews. Blitz it a couple times and the Peas Pesto is ready.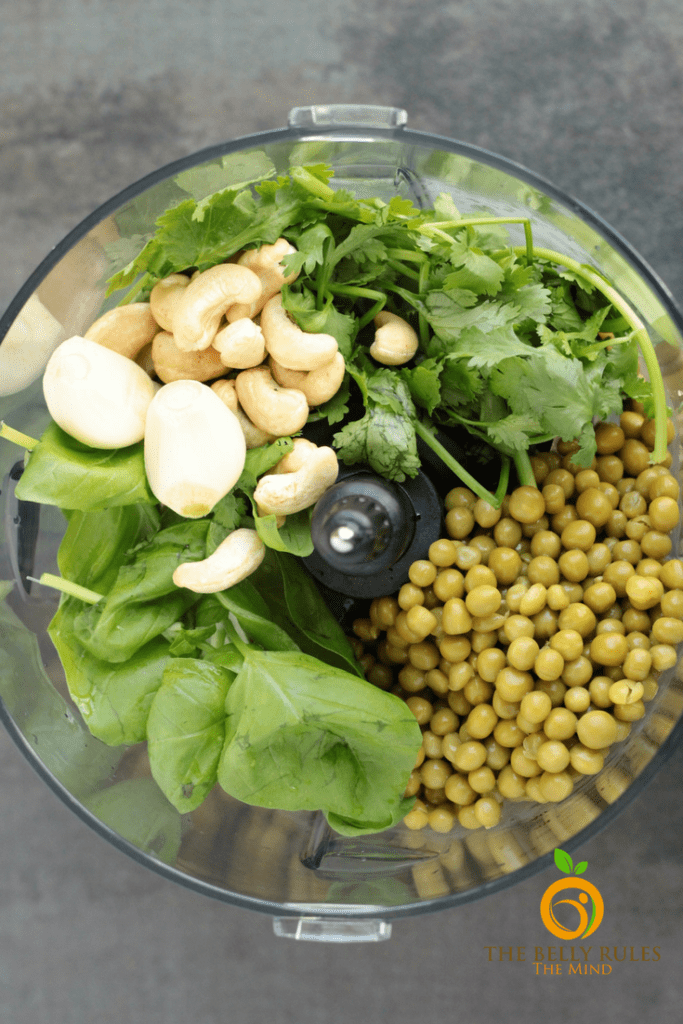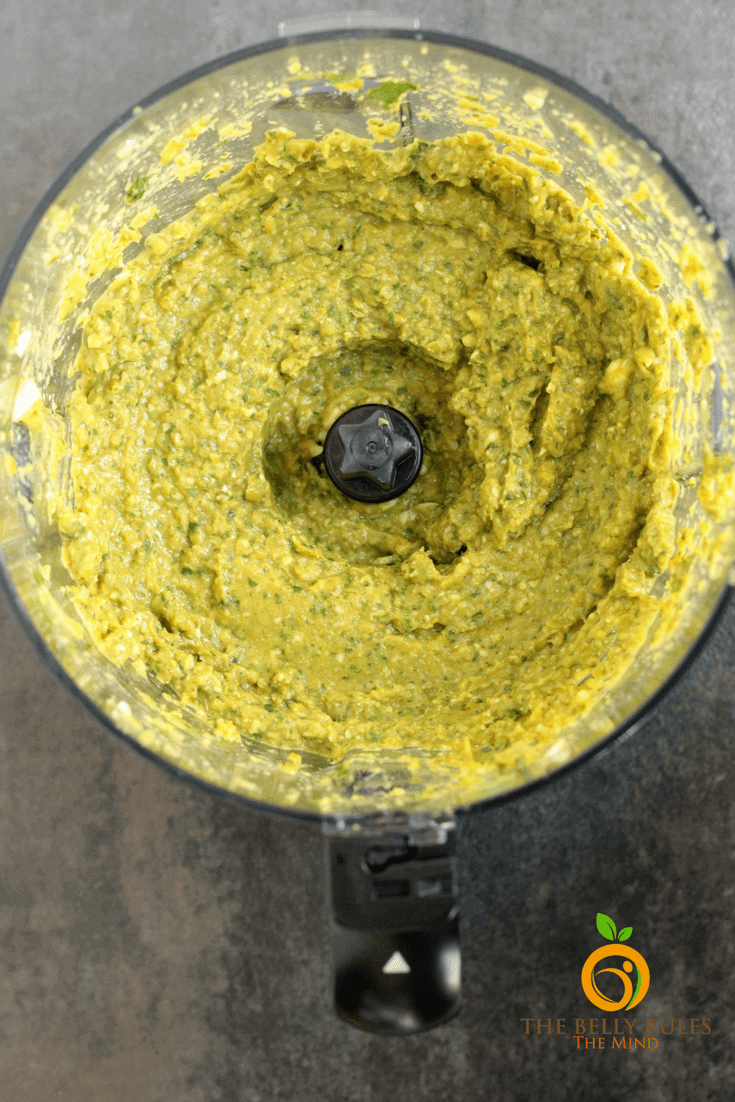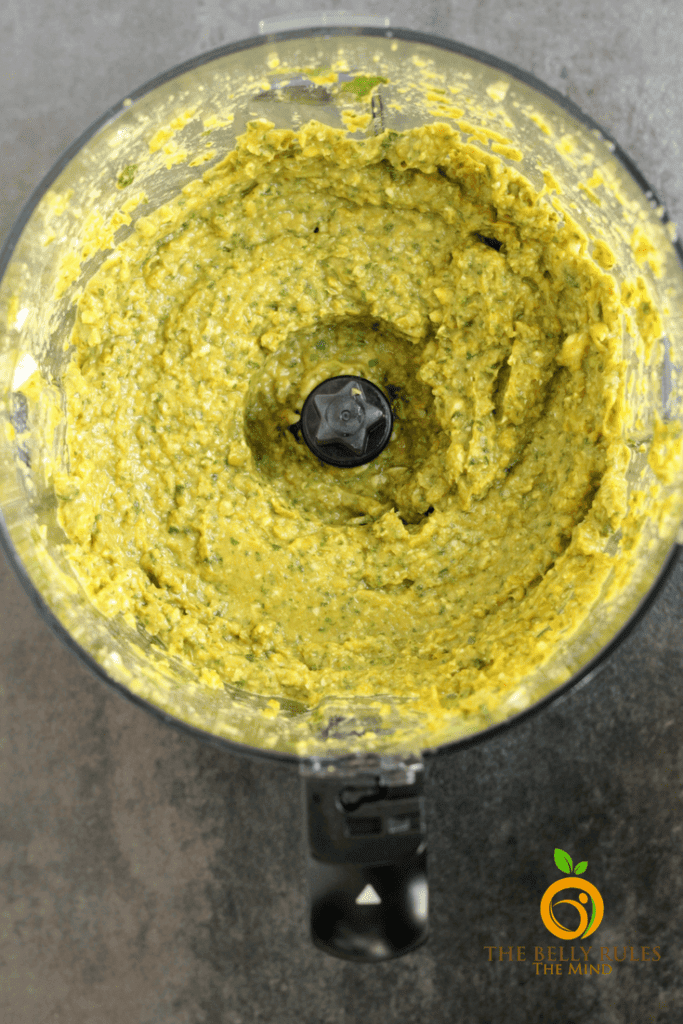 If you haven't given Peas Pesto a try, here are 5 reasons why you should make this peas pesto pasta.
Super easy to make.
Ready in just 5 minutes with easily available ingredients.
A great way to incorporate Peas into your diet.
Peas are very low in unsaturated fat but very high in protein, that too high-quality protein. They have a low glycemic index and are a great source of dietary fiber too.
It's almost spring!!!! you cannot celebrate spring without enjoying this Peas Pesto Pasta.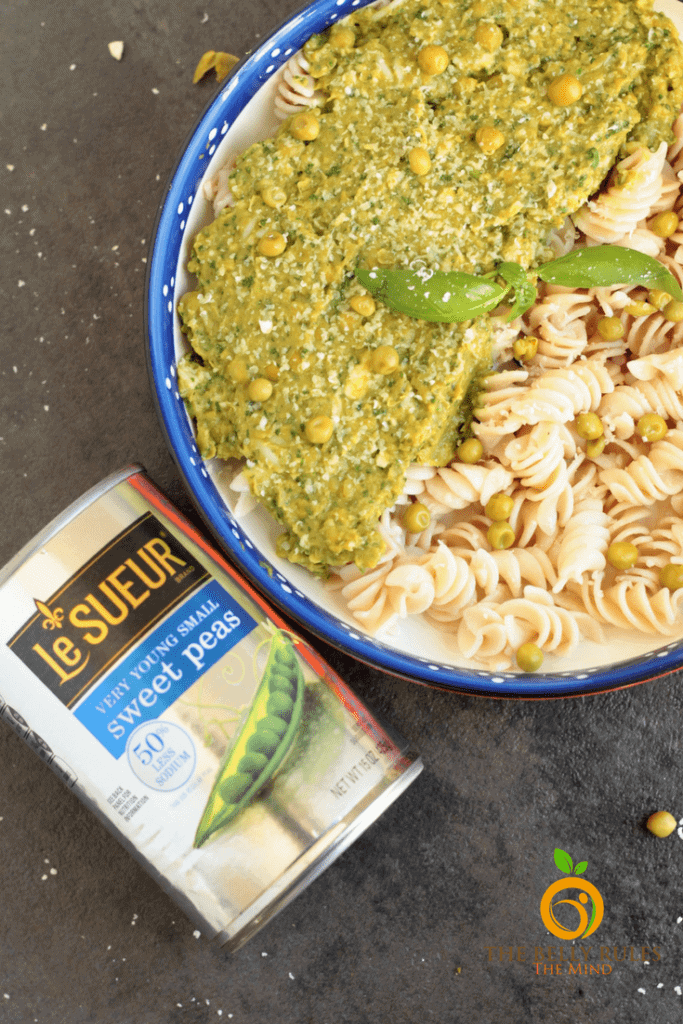 Pesto with a Spring twist. Ready in just 5 minutes, Peas Pesto is thick, creamy and nutritious. Serve it with Pasta, spread it on bread or enjoy it with some chips, you will be delighted with the delicious flavors. Vegan. Gluten-Free. Oil-Free.
Ingredients
Instructions
Add all ingredients to the blender and blitz a couple times until you get a thick creamy pesto.
https://thebellyrulesthemind.net/peas-pesto-pasta-vgf/