Looking for a savory waffle recipe? Skip the flour and make these savory Semolina waffles with veggies in your waffle maker! This is a fun and easy breakfast or brunch recipe packed with veggies!Serve it up with Sambhar & Chutney .
My family just loves this twist :D So if the kids are happy I am happy too!!
Different take on waffles that will make you wonder why you haven't been eating them every morning ;) This recipe is also a part of our 1 Batter 7 dishes post.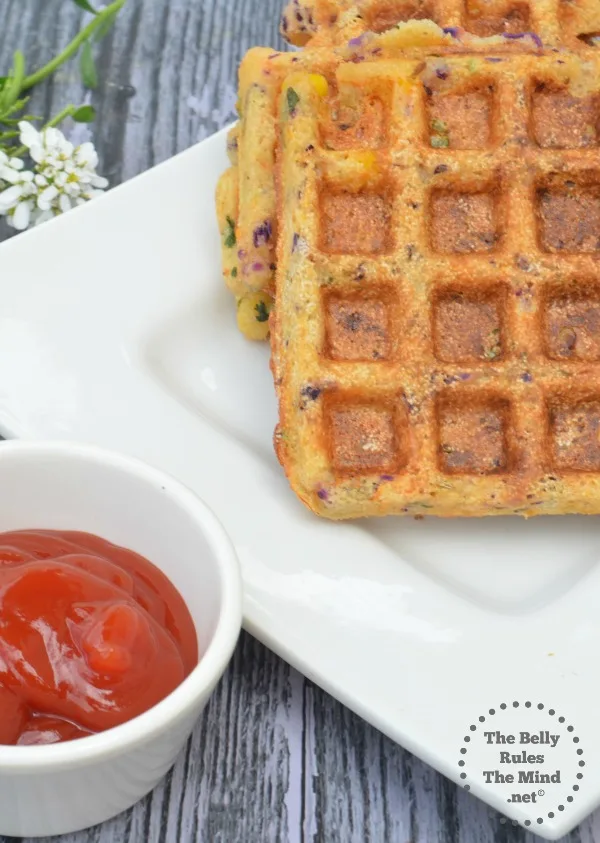 Ingredients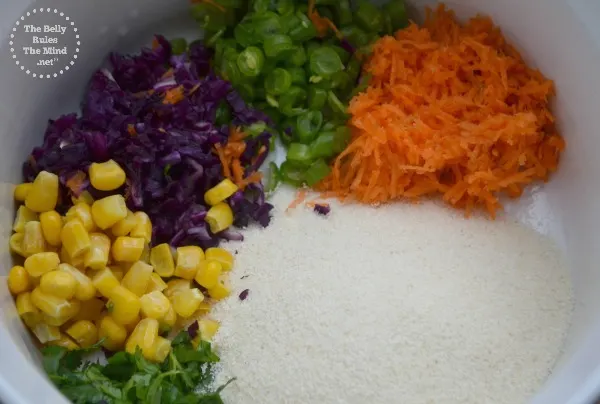 1 cup semolina /rava
1/2 cup yogurt/dahi
1/2 cup water
1/4 cup green beans /chopped
1/4 cup purple cabbage / chopped
1/4 frozen organic corn kernels
1 green chili/chopped
1 organic carrot /grated
salt to taste
1tsp cumin (optional)
oil for cooking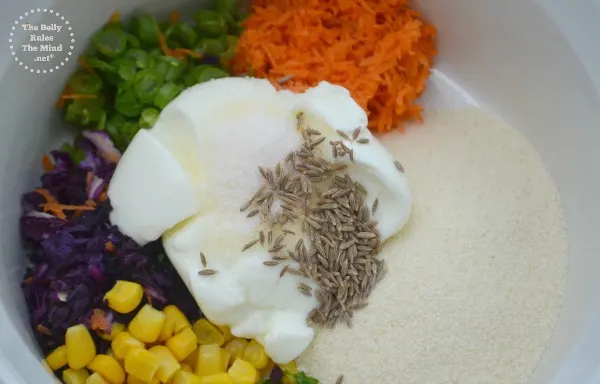 Combine the semolina ,veggies,salt, zeera & yogurt in a bowl and mix well,Cover and keep aside for 10 minutes.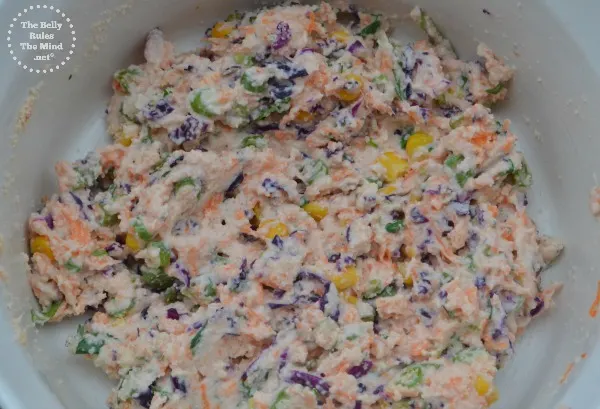 Adding water after few mins and mix well.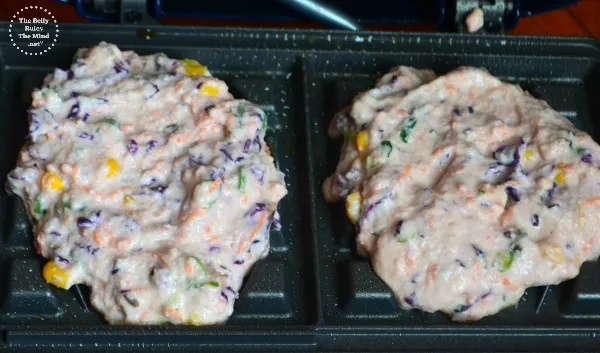 Heat the waffle machine, spray some oil.
Pour a ladleful of batter and close the lid .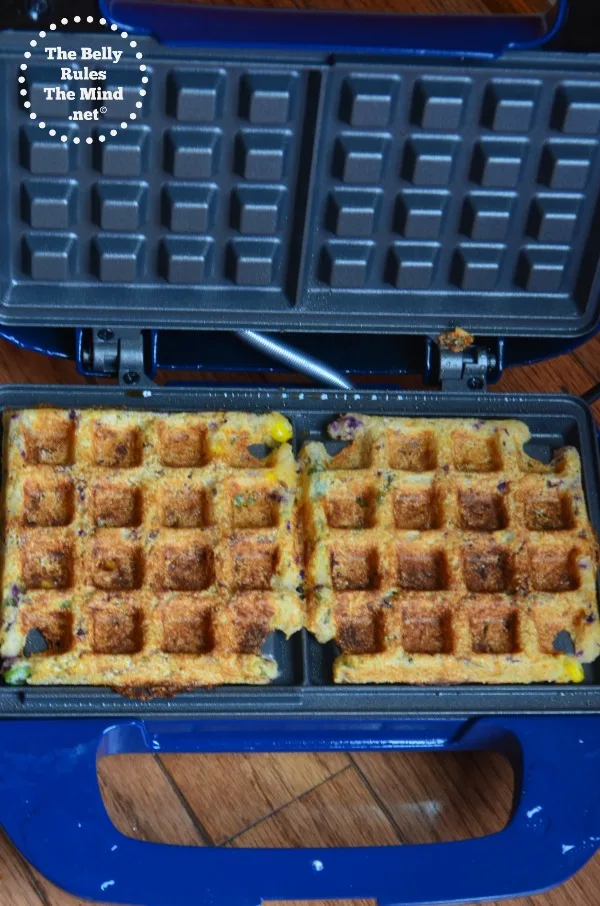 When the lights turns yellow .. you waffles are ready .
Transfer the savory semolina waffles in a plate and enjoy with sambar, chutney or ketchup like my kids do :). For more recipes using this batter click here.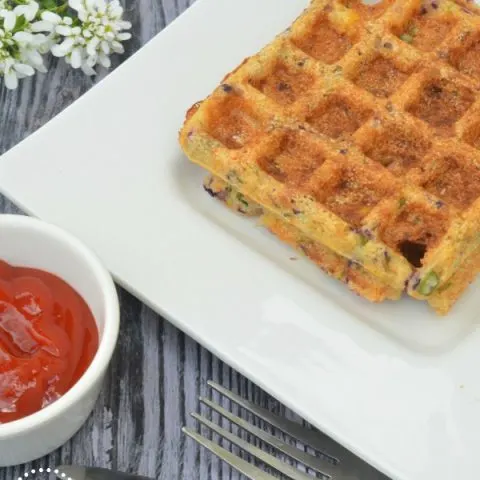 Savory Semolina Waffles
Ingredients
1 cup semolina /rava
1/2 cup yogurt/dahi
1/2 cup water
1/4 cup green beans /chopped
1/4 cup purple cabbage / chopped
1/4 frozen organic corn kernels
1 green chili/chopped
1 organic carrot /grated
salt to taste
1tsp cumin (optional)
oil for cooking
Instructions
Combine the semolina ,veggies,salt, zeera & yogurt in a bowl and mix well,Cover and keep aside for 10 minutes.
Adding water after few mins and mix well.
Heat the waffle machine, spray some oil.
Pour a ladleful of batter and close the lid .
When the lights turns yellow .. you waffles are ready.
Transfer the savory semolina waffles in a plate and enjoy with sambar, chutney or ketchup like my kids do :). For more recipes using this batter