These Spicy Samosa Quesadilla is one of our favorite party food. They have few ingredients and are super easy to make. We could not stop eating these as they were so good! The best part is that you can make the filling ahead of time and refrigerate or freeze for later. Perfect party food!
This post is apart of Samosa Served 8 Ways & a sequel to Easiest Ever Samosa Stuffing (ready in just 30 minutes and tastes just like the store bought Samosas). If you haven't read it yet, I would highly encourage you to read that post to learn more about the popular so called 'Indian' snack, Samosas.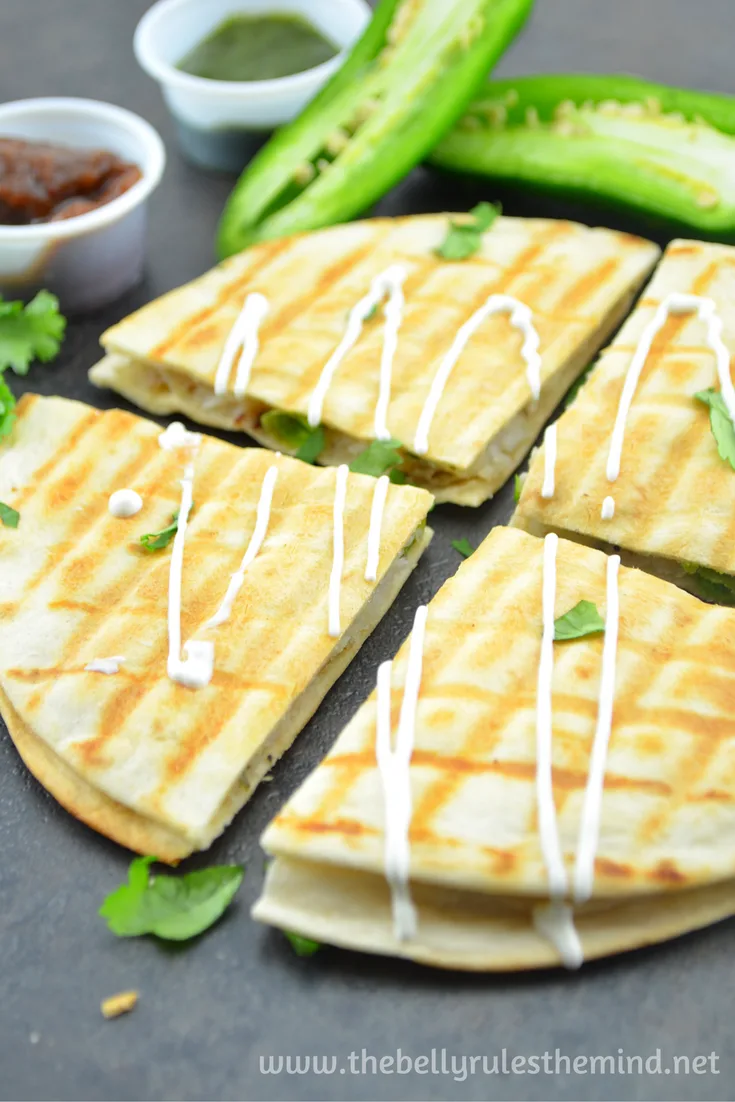 Festive season is quickly approaching…can you feel it?! My home is abuzz with Diwali approaching right now, making it a super fun time. From Kandil /Colorful lanterns to Rangoli colorful drawing.. Diwali season wouldn't be complete without ridiculously delicious food and drinks, and I really wanted to share some of my favorite Diwali recipes. Me and my Boys have a serious attachment to quesadillas. They are my personal favorite comfort food and i use different ingredients that can go in it. I have given it a fun twist and these Spicy Samosa Quesadillas are great for lunch or an easy vegetarian dinner.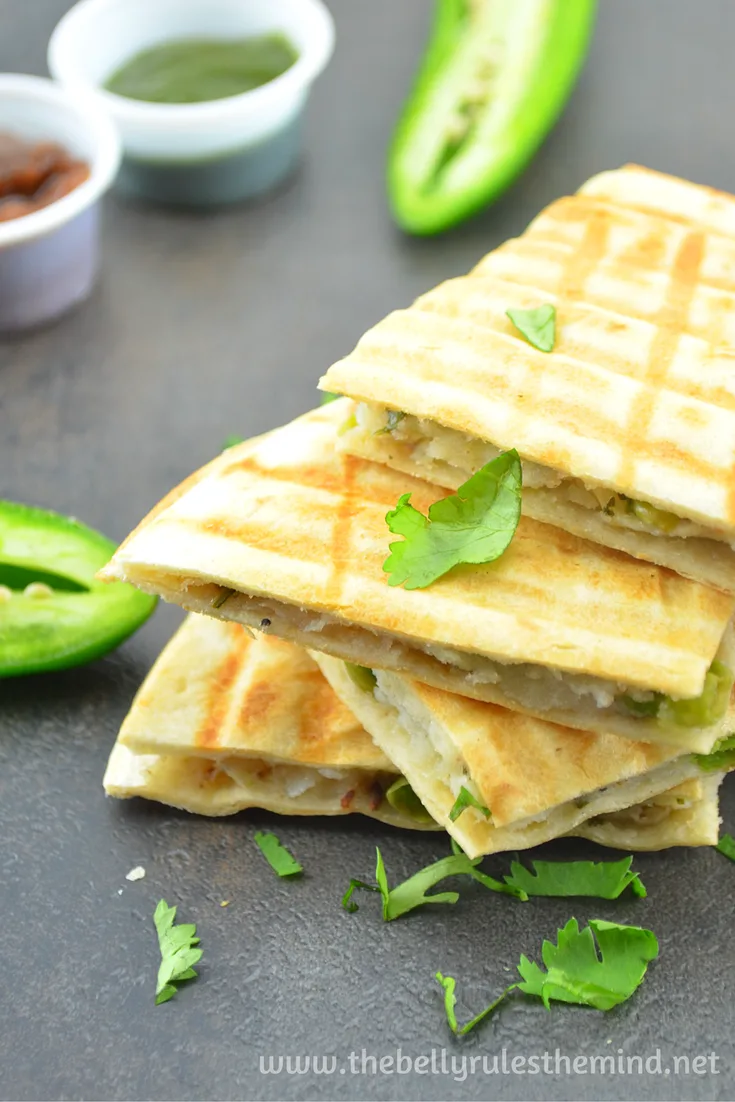 Perfect for kids or adults, these Samosa Bites are sure to be a hit and perfect for any occasion!These Spicy Samosa Quesadilla are quick, tasty and easy to prepare. You can take them anytime – for lunch, dinner, as a snack or appetizer.
Of course this post is just an idea for you to enjoy Samosa in a unique and different way. Get creative, make it your own and when you try it, don't forget to leave us a comment at the bottom of this post.
For more healthy ideas and recipes subscribe to our email or follow us on Facebook to stay updated with all the healthy information we share. Check out our Pinterest boards for all the healthy eating inspiration you'll ever need. For an unending buffet of healthy photographed food, follow us on Instagram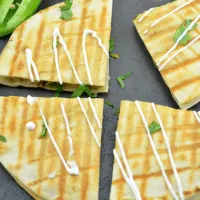 Spicy Samosa Quesadilla
Instructions
Heat a 12-inch skillet over medium heat and spray with nonstick cooking spray.
Add about ½ cup of the Easiest Ever Samosa Stuffingmixture to one of the tortillas . Place 1 more tortilla on top of it.
Continue with the remaining tortillas and filling.
Cook the quesadillas, about 2 minutes on each side, or until browned .
Slice the quesadillas and serve with our Multipurpose green chutney Sauce.
NOTE: You can make them in a electric griller too.