Spicy Black Bean Soup is perfect for Meatless Mondays, or anytime you're craving a healthy meal. Made from scratch to control what goes in it. No more preservatives or high sodium added and obviously a lot less processed. When it comes to this Instant pot spicy black bean soup, tasty and healthy go hand in hand. This thick and hearty Black bean Soup is packed with fiber and plant-based protein. It's vegan and gluten-free, is a comforting and satisfying meal in a bowl!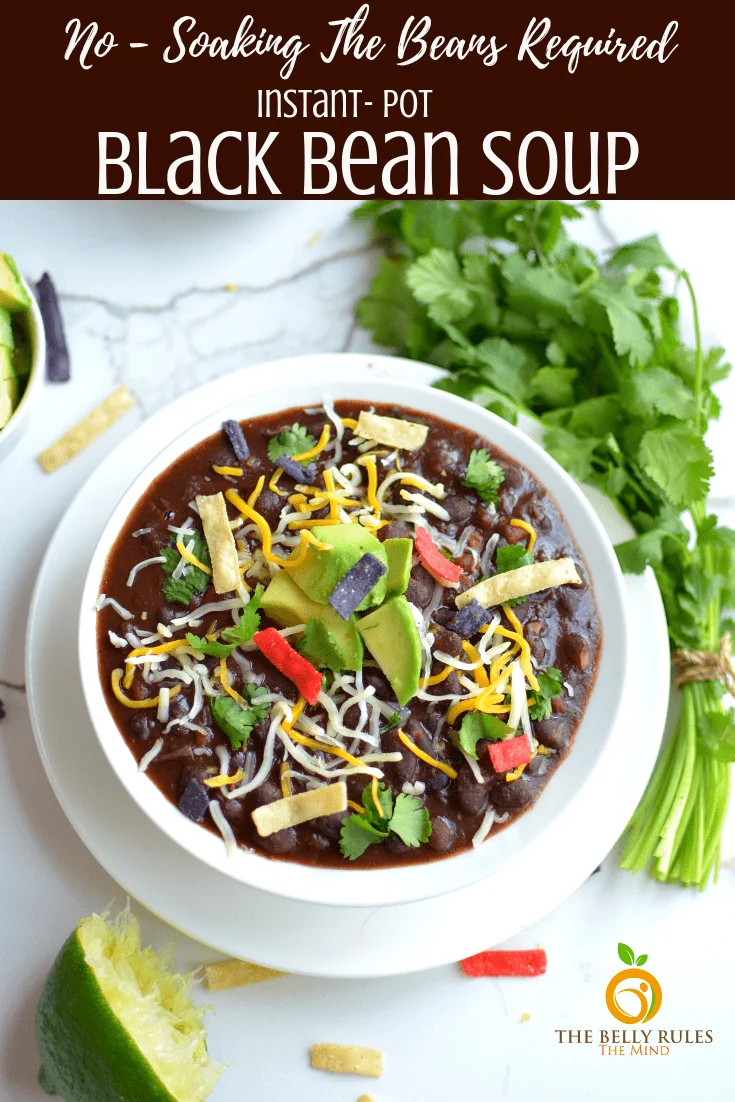 Howdy, everyone! How was your week? Hope it was good :) There's really nothing great about Mondays, other than catching up on all weekend episodes of my favorite Tv series :P and folding laundry ? As you all now that my weekends are usually way too busy for me to watch new shows as they air, so Mondays is my binge-watching day and I catch-up on all my Tv serial episodes?‍♀️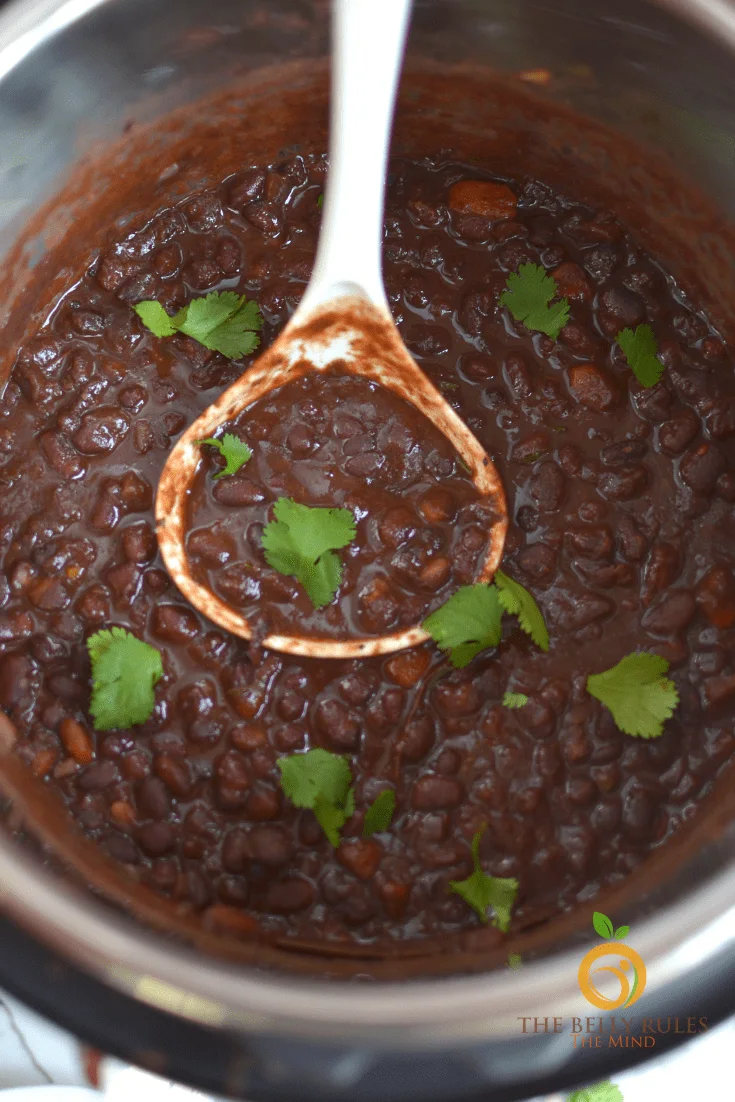 I know it's getting colder and darker outside and we crave for soup more often now. I love soups all year-round, however, it tastes awesome in winters. The warm/hot bowl of soup is just perfect. It's a perfect recipe when it is raining outside and we're cuddling up on the couch with this bowl of goodness watching your favorite tv series? . I am sure you can relate to me here.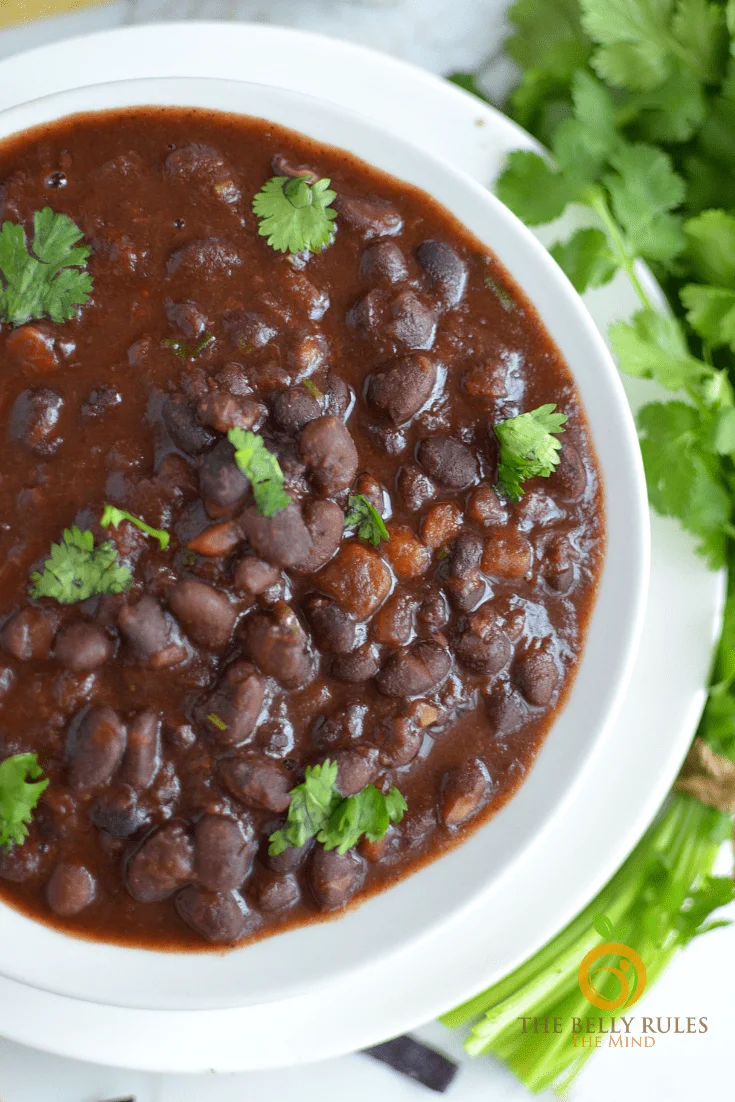 I've officially converted one of my family favorite soups into an instant pot version that's way quicker and easier. This is one of those soups that I can really eat throughout the year, and my family loves it too! It's packed with "hidden veggies" like, carrots, celery, tomato, and onions, which add to the flavor and make me feel even better about how much my boys enjoy it. This is a perfect meal for Weight Watchers, this soup is such a great low point, low-fat meal option.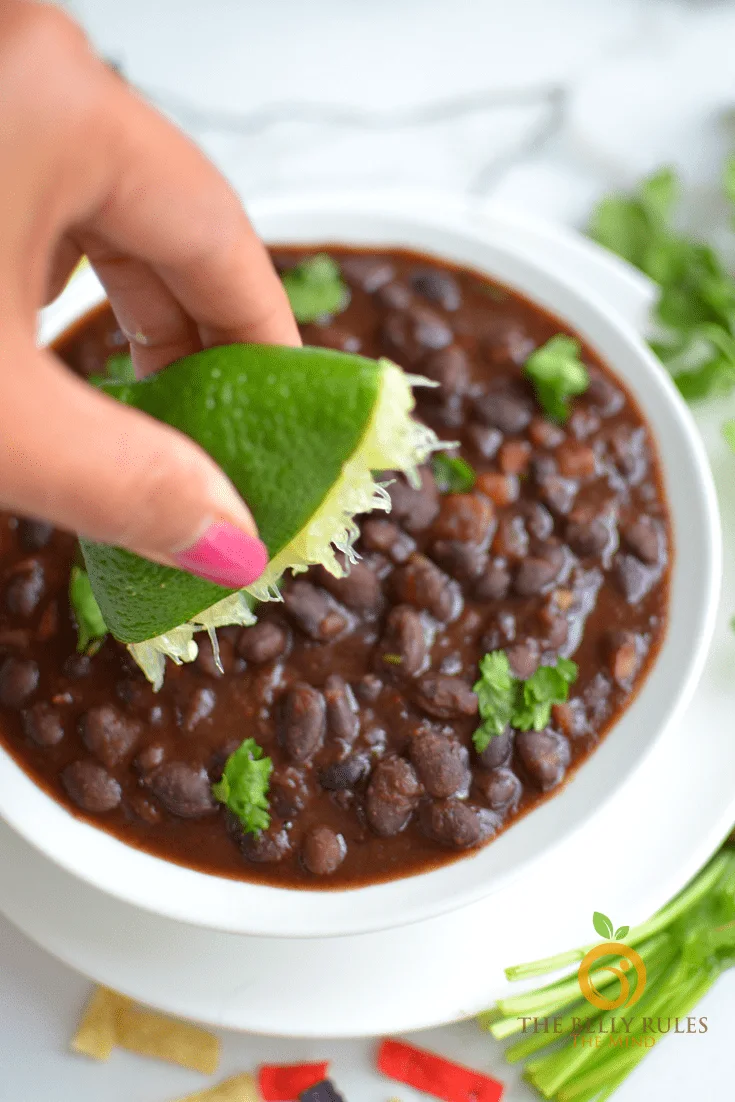 Do I need to soak the Black beans for this Black Beans Soup Recipe?
The best part of this black bean soup recipe is you DO NOT have to pre-soak your black beans. Pre-soaking is such a pain, not because it is difficult, but because I always forget to do it the night before. Do you forget soaking you beans too?
Now that we are in the season of cold weather, I love making a big pot of this black bean soup and having it for multiple meals throughout the week. It is simple, tasty and a life-saver when I do not have much time to cook during the week. I like to top it with avocado to add more flavor and a little bit of healthy fat. I just love how I can dump everything in my Instant-Pot, and dinner practically prepares itself. No more babysitting!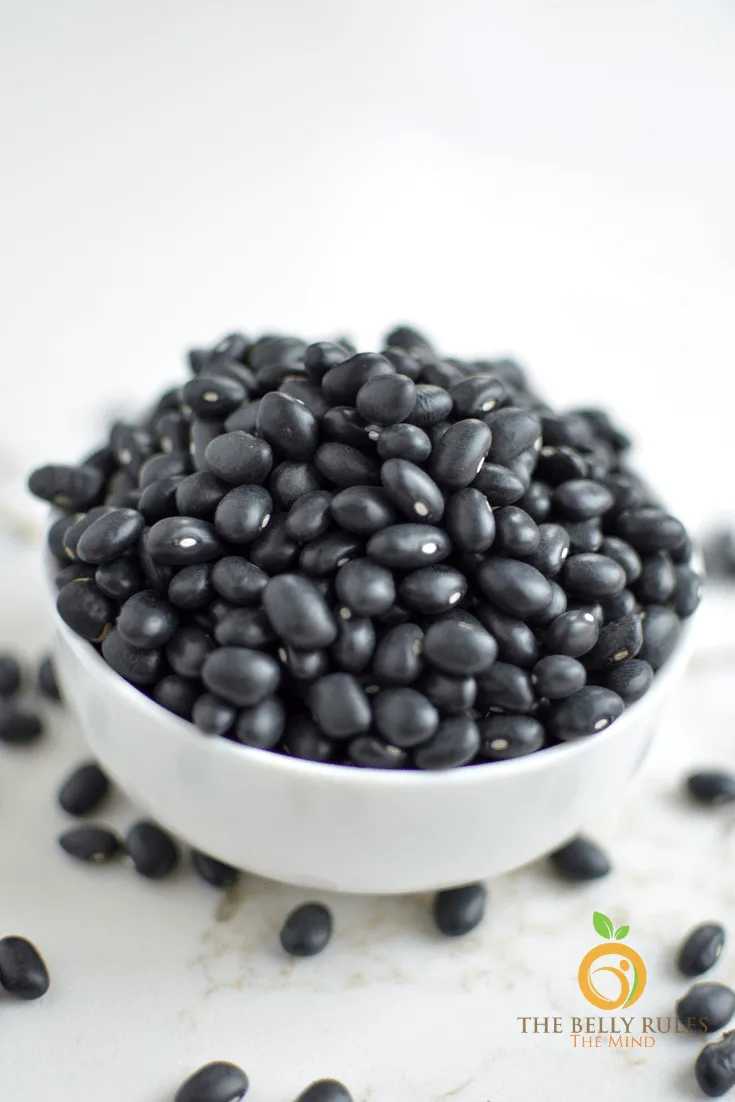 So why Black Bean soup and what are the benefits?

Black beans are legumes that are commonly used in Latin American cuisine. They are versatile, cholesterol free, high in fiber, rich in protein and low in fat. When preparing dried black beans, it is important to sort them, picking out any small rocks or other debris that may have wound up in the package. Washing is necessary . An excellent option when you are trying to watch your weight or just want to enjoy something warm during cold days.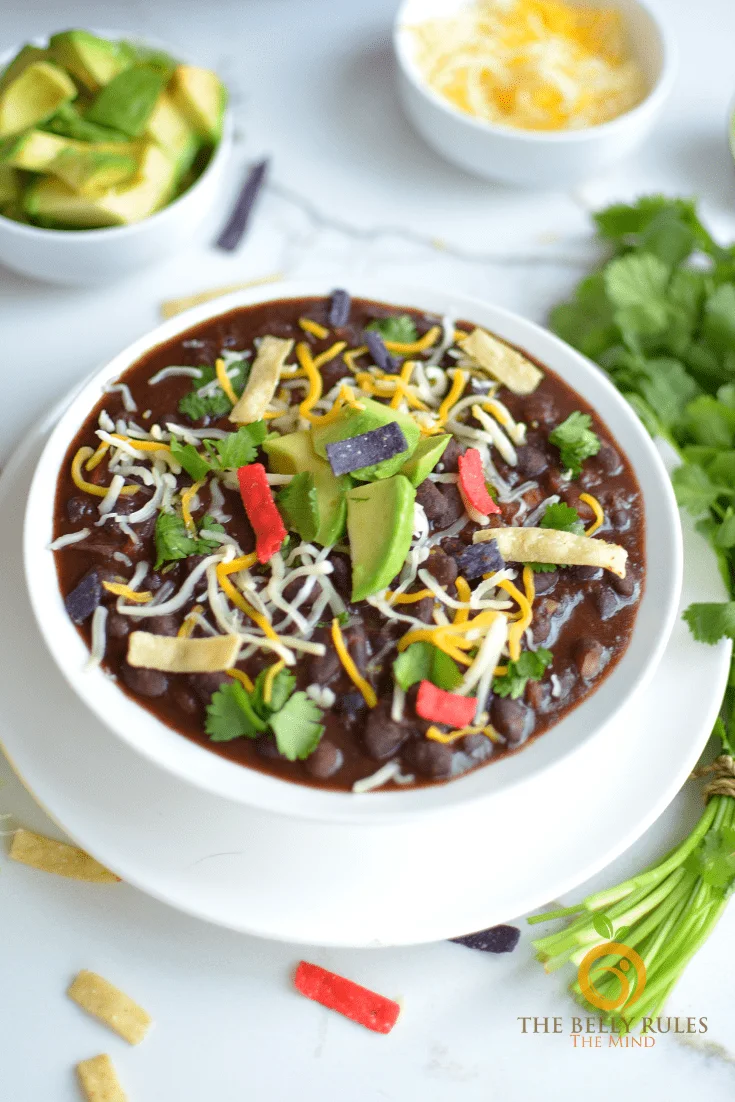 Is this Black Bean soup recipe freezer friendly?
This Instant pot black bean soup recipe is perfect for freezing and reheating. If you have leftovers, you can make Tostadas by using this black bean as a base. Top it with your favorite cheese, avocado, pickled onions, sour cream.... the possibilities are endless!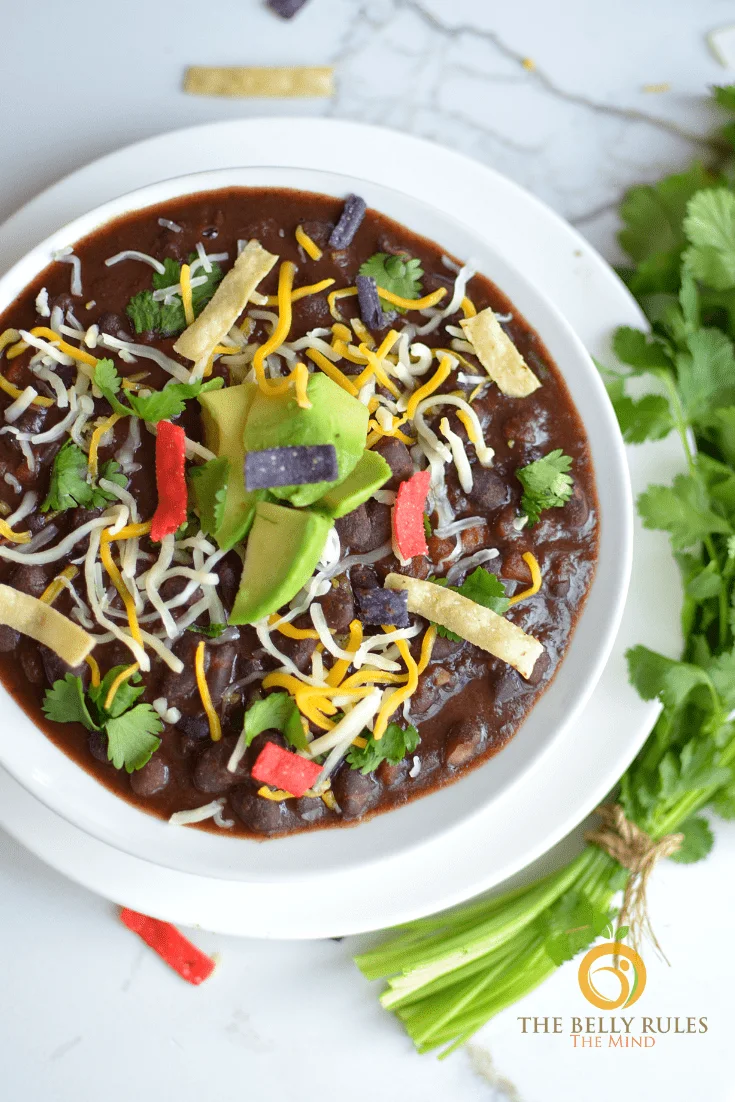 So how do you serve this awesome Black Bean Soup?
My family loves to load this soup up with the following ingredients ....don't judge :p
sour cream
shredded cheese
avocado
lime
cilantro
tortilla chips
salsa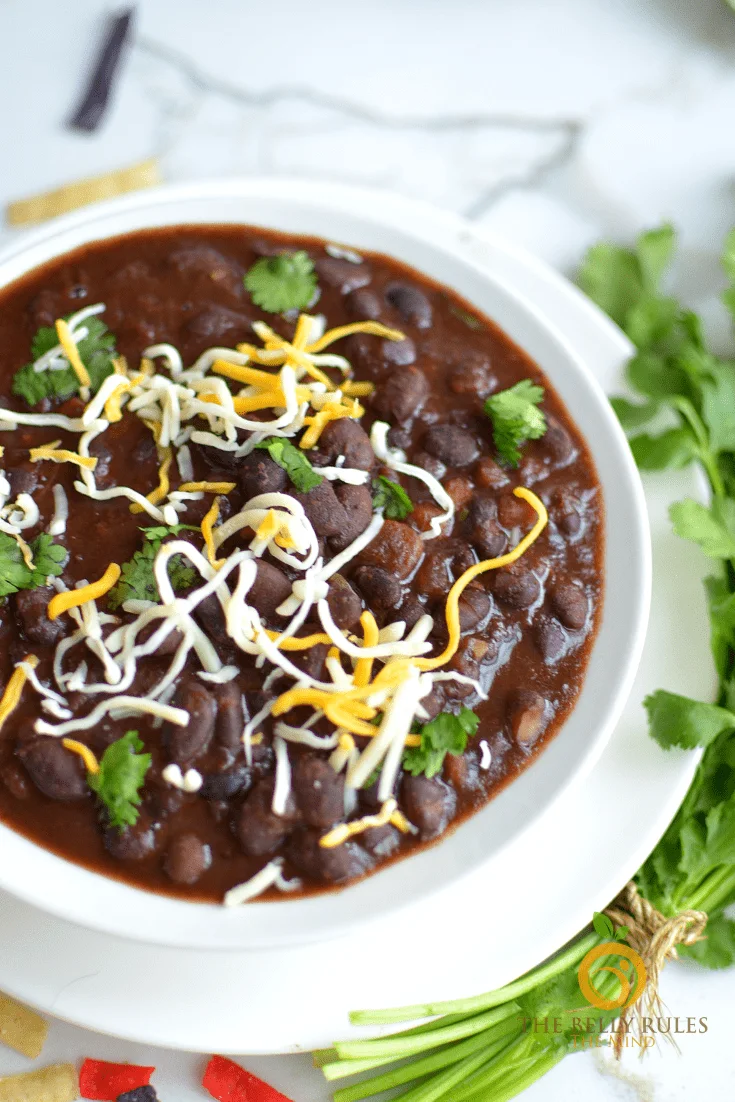 MORE HEALTHY SOUPS
In the colder months, we never get tired of making soup. They're quick, easy, delicious, healthy, great for meal prep and there are endless creations just waiting to be made. This spicy black bean soup is a delicious and easy dinner that will earn its place into your regular dinner rotation.
Here are some more excellent soups that you should try this winter: Instant Pot Minestrone soup, Instant Pot Barley soup, Instant Pot Pumpkin soup or the Instant Pot Vegetable Quinoa Soup.
I hope you love this spicy black bean soup as much as I do. I would love to hear from you – make sure you leave a comment if you try it out. Happy eating.
Black Bean Video Recipe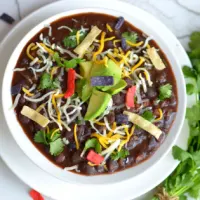 Spicy black bean soup
Additional Time:
10 minutes
Total Time:
1 hour
10 minutes
Ingredients
1 lb Black beans, dry/washed
2 Celery stalks/chopped
4 cloves Garlic, fresh/ minced
1 Poblano pepper/ chopped
1 Onion/ chopped
3 Carrot / chopped
3 Tomatoes /chopped
5 cups water/ vegetable broth
Condiments
Tortilla strips
Cheese
Avocado
Sour cream/Crema
Spices
2 teaspoon Oregano
1 tablespoon cumin powder
1 teaspoon smoked Paprika
2 Bay leaf
Salt to taste
1 tablespoon oil/ for plant based skip oil and use water
3 tablespoon Cilantro / chopped
1Tbsp Lime juice
Instructions
Wash the beans .
Turn your Instant Pot on Saute
Add oil ,poblano peppers, garlic and give it a stir ,add the onion,carrot , celery and tomatoes and stir .
Add the spices give a nice stir and add the beans and water.
Turn off the Sauté function and lock the lid in place, making sure the pressure release valve is set to Pressure.
Press Manual to select high pressure. Adjust the time to 50 minutes.Allow the pressure to come down naturally ..
Serve and garnish with your favorite topping1
Notes
Stove Top version
soak the beans for 8 - 12 hours
Heat oil in large pot,add poblano pepper and garlic, add onion, celery,carrots. Sauté for few minutes, or until carrots are tender crisp.
Add remaining ingredients . Simmer about 1 hour.
Garnish as desired.
Many things can affect the cooking time of beans, from the age of the beans to the size of them, so you really just need to keep simmering the soup and testing the beans until they are soft.
STORING - Soup can be kept in an airtight container in the fridge for up to 5 days, or frozen in portions for up to 3 months. Reheat thoroughly before serving.
Recommended Products
As an Amazon Associate and member of other affiliate programs, I earn from qualifying purchases.