Making the soup on the stove top
If you don't have an Instant Pot, you can still make this great tasting soup. Here's how.

Start by heating the olive oil in a large pot over medium heat. Once it is hot, add the onions, carrots, garlic, celery, and zucchini.

Allow the first set of veggies to cook for about 5 to 6 minutes or until tender. As they cook, you'll need to stir them occasionally.

Next, stir in the diced tomatoes, beans, tomato sauce, vegetable broth, Italian seasoning, salt, and pepper. Once they are all added, allow the soup to come to a slow boil.

Once the soup is boiling, turn down the heat to medium and let it simmer for about 10 to 15 minutes.

After it has simmered for about 10 to 15 minutes, add the spinach and dried pasta shells. Finally, allow the pasta to cook fully before serving hot with your favorite bread or other sides.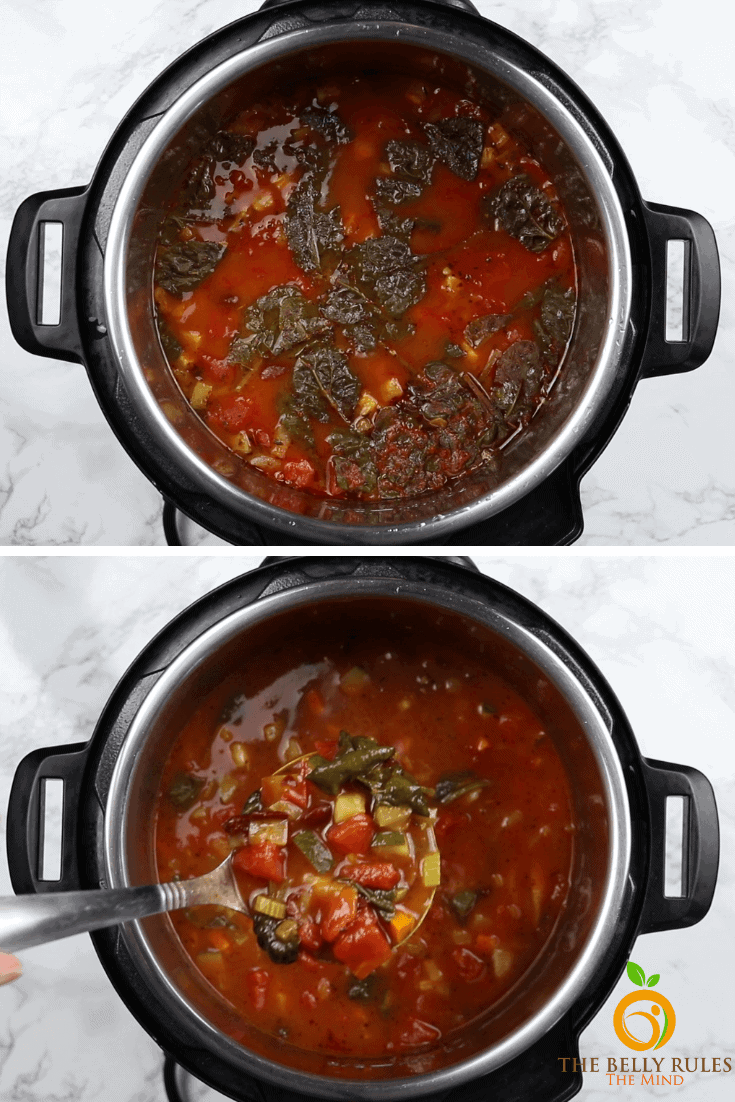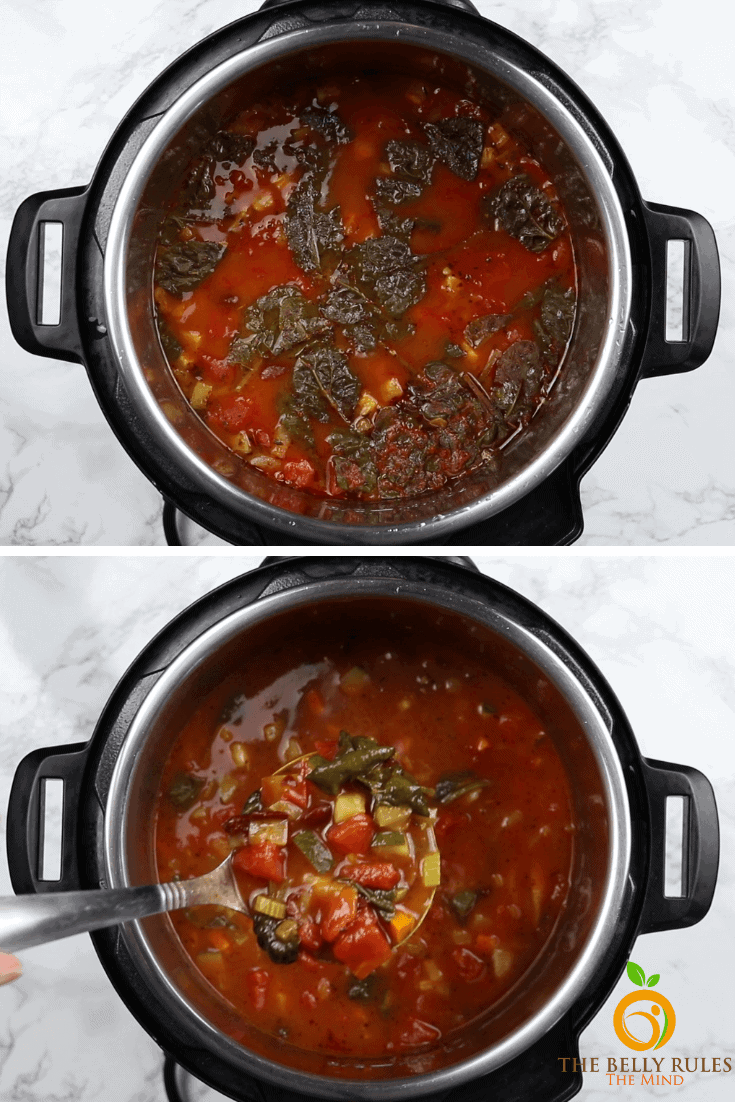 Pro tips and tricks
Here are some great tips and tricks to help you make this soup perfect every time!
If you plan to freeze the soup, leave the pasta out of the soup. When you reheat it, you can add some cooked pasta to the soup.

Chop the veggies the day before and store in an airtight container or sealable bags in the fridge.

If using dried beans instead of canned, cook and drain ahead of time and store in an airtight container in the fridge

Only add the pasta if you plan on serving it the same day. If you serve it over the course of a week, you can store cooked pasta in a separate container and add a small amount to each serving. This helps prevent the noodles from absorbing too much of the soup's liquid.