The Brussels sprouts are roasted in the oven until crispy and served with a 5 ingredient Teriyaki sauce. Serve it as a side dish or an Appetizer, this Teriyaki Brussels Sprouts recipe are for sure going to be a definite crowd pleaser!
Have you ever seen Brussels sprouts before they're harvested from their stalks? They are just the coolest looking things! My kids R2 &R3 were in an awhh moment :P when they saw it in the farmers market and had tons of questions for me lined up.. Lordddd save me!!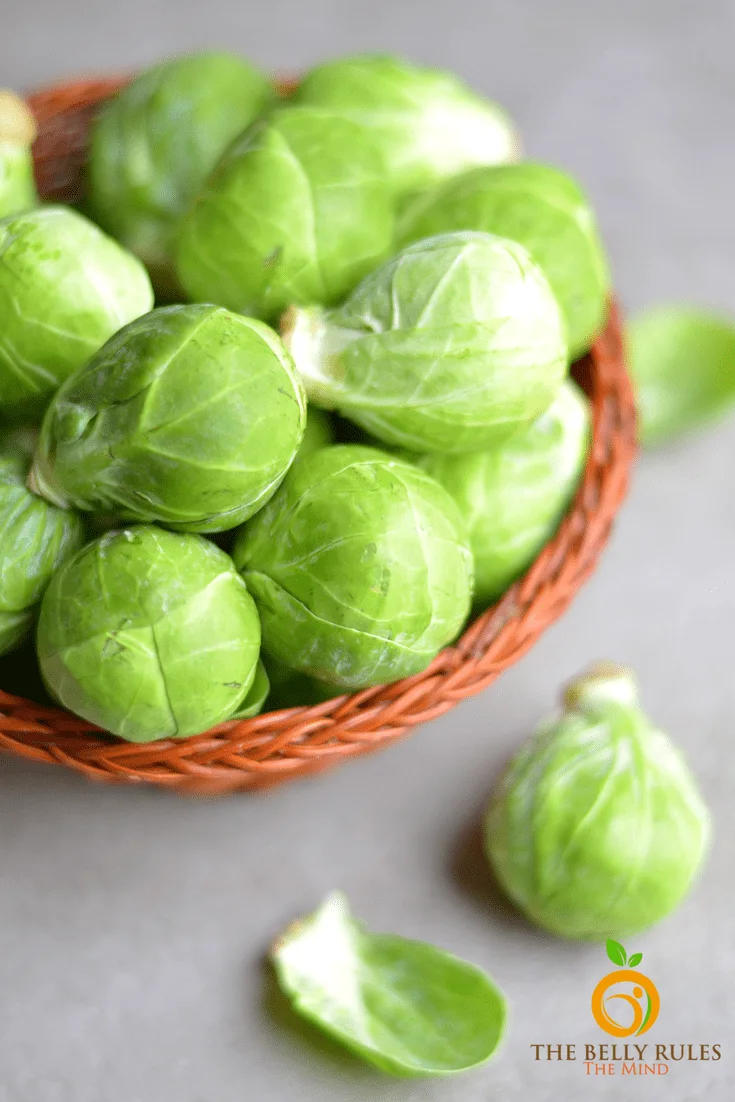 Brussels sprouts are in that genre veggies that you either love or hate. And if you hate them, it's probably because they weren't cooked right. I don't think these lovely little cabbages deserve the bad reputation they've earned over the years and we need to fix this.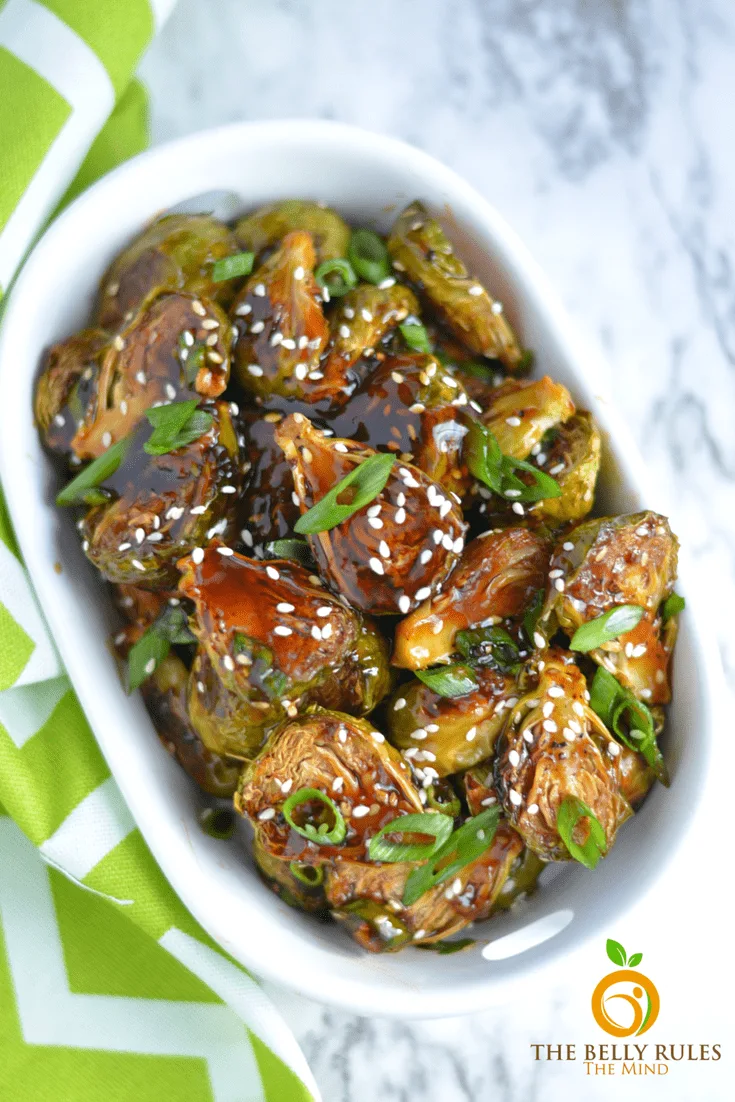 This is my absolute favorite way to prepare brussel sprouts. I'm like 99% sure that I can convince anyone that brussel sprouts are their new favorite vegetable when prepared this way. Actually, if there is any veggie you think you don't like, prepare it exactly like this, and it will probably change your mind (cauliflower, broccoli, asparagus, etc. are all deliciously prepared this way). These Teriyaki Brussels Sprouts go very well as a side with Pineapple Quinoa Fried Rice or with Burnt Garlic and Cilantro Noodles.
I cooked this recipe last week on my kid's demand. Served it as a main dish for lunch one day, with a bit of leftover rice and veggies! Next time you're looking for a side or appetizer, try out this Teriyaki Brussels sprouts recipes you and your family will fall in LOVE.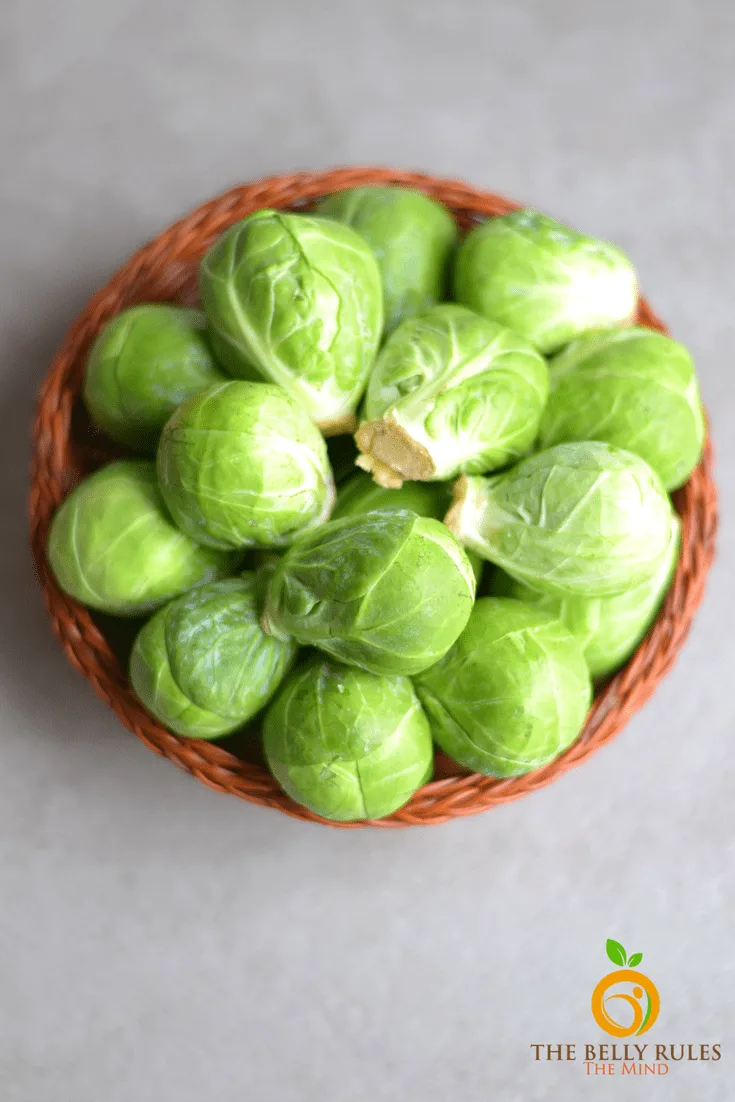 Did you know ---Steamed Brussels sprouts can lower your cholesterol just like cabbage (because they're tiny cabbages!). They're packed with fiber, folate, and vitamins C and K. Brussels sprouts are one of the mightiest of the sulfur vegetables. They have more glucosinolates than kale, broccoli, turnip greens, cauliflower, mustard greens, and cabbage.
Hope now you have more reasons to add this amazing veggies in your cart next time you for for grocery shopping ;)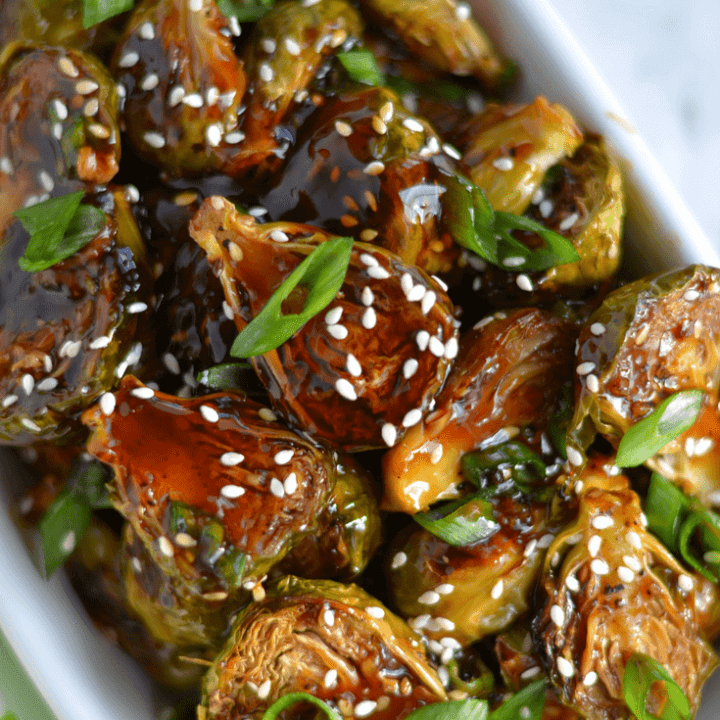 Teriyaki Brussel Sprout (Vegan+ Gluten-free)
Ingredients
2 lb. Brussels sprouts, halved
2 tbsp. olive oil
salt to taste
Freshly ground black pepper
Instructions
Preheat oven to 425°. On a large rimmed baking sheet, toss brussels with olive oil and season with salt and pepper.
Bake until the brussels sprouts are tender and slightly crispy, about 15 minutes.
Transfer brussels sprouts to a large bowl (but keep the baking sheet close by). Preheat broiler.
Pour the Teriyaki sauce over brussels sprouts and toss to combine. Return brussels sprouts to baking sheet and broil until brussels sprouts are glazed and sticky.
Garnish with peanuts, sesame seeds, and green onions.