Our easy vegetarian pasta recipes are mouthwatering, full of big, bold flavors! When you're not sure what's for dinner tonight, vegetarian pasta recipes can save the day. They make easy dinner ideas that everyone will love. These pasta recipes are for every occasion and preference.
Here's a list of all our favorite vegetarian pasta recipes that have been a hit in our household. Whether it's creamy mushroom pasta or elegant Italian cacio e pepe or the Polish Haluski, each one has a special place in our hearts…and we hope they will for you to. Let's get to the recipes!. These easy pasta recipes won't let you down.
Come JOIN US on our FACEBOOK group and be a part of our community and discuss various recipes, tips and tricks.
LET'S BE FRIENDS ON PINTEREST! WE'RE ALWAYS PINNING TASTY RECIPES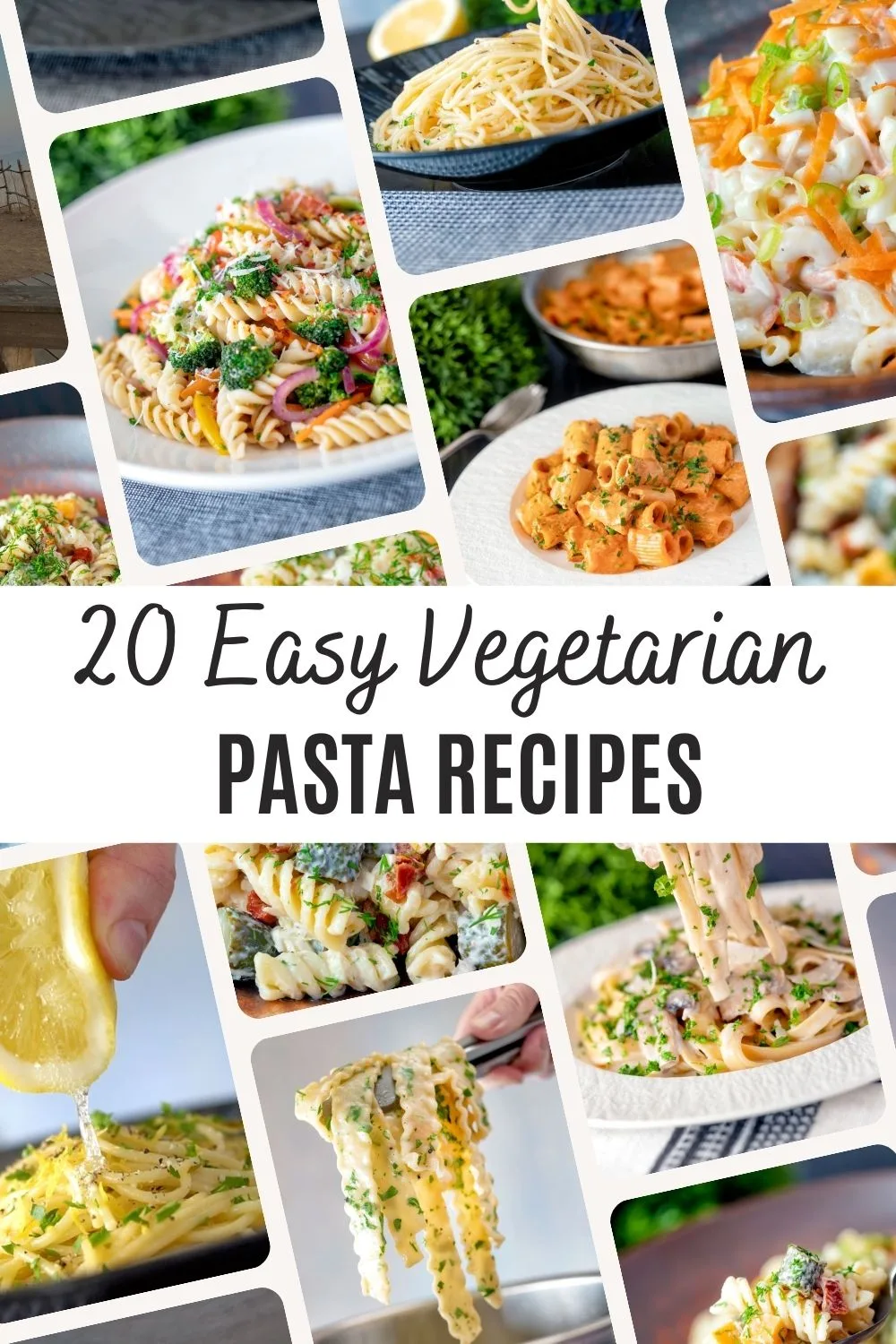 Pasta is ridiculously versatile, and with or without veggies or proteins, there's almost no end to the recipes you can create. Your imagination is the limit.
Whether you're looking for something quick and easy, a filling dish for the family, or a romantic dinner for two, you should be able to find something to suit your tastes and needs.
20 Easy Vegetarian Pasta Recipes
Feel free to pair these pastas with your favorite breads or salads or soups.
When you try these easy vegetarian pasta recipes, don't forget to come back and leave your feedback and star rating. We will be THRILLED if you would take a picture and share it on Instagram.