Wondering if the Instant Pot is really worth it? A must-have gift for many over the holiday season, but you may not know what it can do or what to expect or even what is it? Don't worry. This post will cover everything you need to know about the Instant Pot and how and why we love it. Plus easy recipes for beginners. Best Instant Pot Deals updated.
What is an Instant Pot?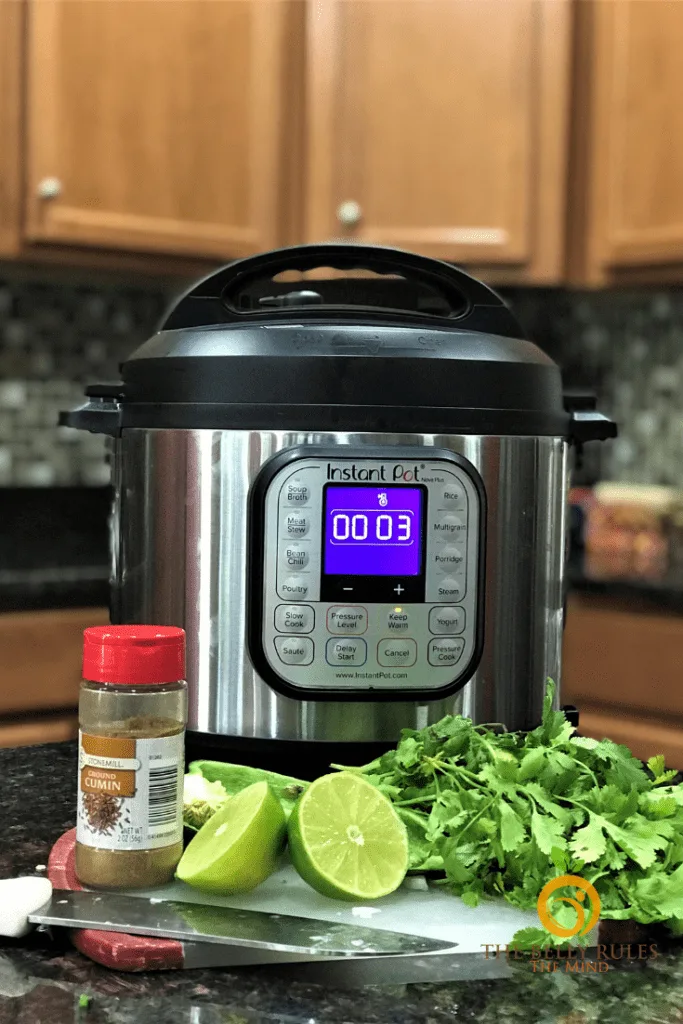 It's this awesome multi-function cooking appliance. Before the Instant Pot you needed separate appliances to cook, slow-cook, steam, saute and bake, but now it can all be done in this one pot. It's your pressure cooker, rice cooker, slow cooker, saute pan, steamer, and more all in one. It can cook everything from yogurt to soups, rice to pastas, beans to vegetables and much more. It is a must-have gift for many over the holiday season. It will definitely change the way you cook.
Soniya and I use our Instant Pots multiple times a week for make-ahead, meal-prep and effortless dump and stir meals. It's perfect for busy folks who want to make healthy, homemade meals, despite being pressed for time.
Do I need an instant pot if I already have a Pressure Cooker? Instant pot versus Pressure Cooker
That is exactly what we thought for the longest time. Soniya and I both own traditional pressure cookers. That is what we've seen our moms and grandmoms use and believe me it's a wonderful tool to have in the kitchen. It can cook almost everything in a fraction of the time it takes with other methods and appliances. We often wondered why to spend money on another appliance when we already have a pressure cooker and it does everything we want. However, if you've used a traditional pressure cooker you will agree when we say that there is always some level of expertise required to master the art of controlling the temperature and pressure alongside keeping in mind the correct amount of water for the appropriate size. Plus you have to always babysit it and count the number of whistles or keep track of time.
7 Reasons why we love our instant pot!
Well, the Instant Pot isn't the traditional stovetop pressure cooker. Here are 7 reasons why we love our Instant Pots and think it's better than the traditional pressure cooker
No more babysitting - You simply turn it on with the mode you want to cook in and it switches off by itself. No more keeping a count of the number of whistles. No need to remember to turn the burner off. Just set it and forget about it. Finish other errands in the meantime.
Energy efficient - Because you are using fewer burners on the stove and it takes less time to prepare your food, you use less energy. Instant Pot uses significantly less energy than most common appliances.
Safety - The risk of an Instant Pot exploding is far lower than a traditional stovetop pressure cooker as it has more safety features.
Saves space - When your drowning in kitchen appliances, the Instant Pot will easily replace them all. Pressure cooker, slow cooker, rice/porridge cooker, yogurt maker, cake maker, egg cooker, saute/searing, steamer, warmer, and sterilizer. The Instant Pot will saute, pressure cook & keep your food warm too.
Walk in Dinners - Instant Pot makes it easier to schedule dinners to be ready when you walk in. The cooking delay timer starts cooking dinner before you are home.
Newbie? - If you are a newbie to cooking and nervous about fiddling with heat settings, the pre-set programs enable you to cook nearly any type of food.
Dishwasher safe - The inner pot is stainless steel and you can just arrange it in the dishwasher without worryin aboutg any stains and loss of coating.
Master the Instant Pot in just 3 buttons
So many buttons. Which one should you use? Although most function buttons seem obvious, some buttons are set with pre-programmed default cooking times. Once you get the hang of using your Instant Pot you will figure out your frequently used buttons. We've figured that both of us typically land up using just three buttons. Saute, Pressure Cooker and Delay Start.
We can easily say that in most of our Instant Pot recipes, we have mainly only used these modes so far. Be it soups, curries, rice, noodles, pasta, Indian sabzis. So don't get overwhelmed with all those buttons, because most of the times these three modes will help you accomplish most of your meals. Once you have mastered these three buttons of Instant Pot, we are sure you will enjoy experimenting with the pre-programmed modes.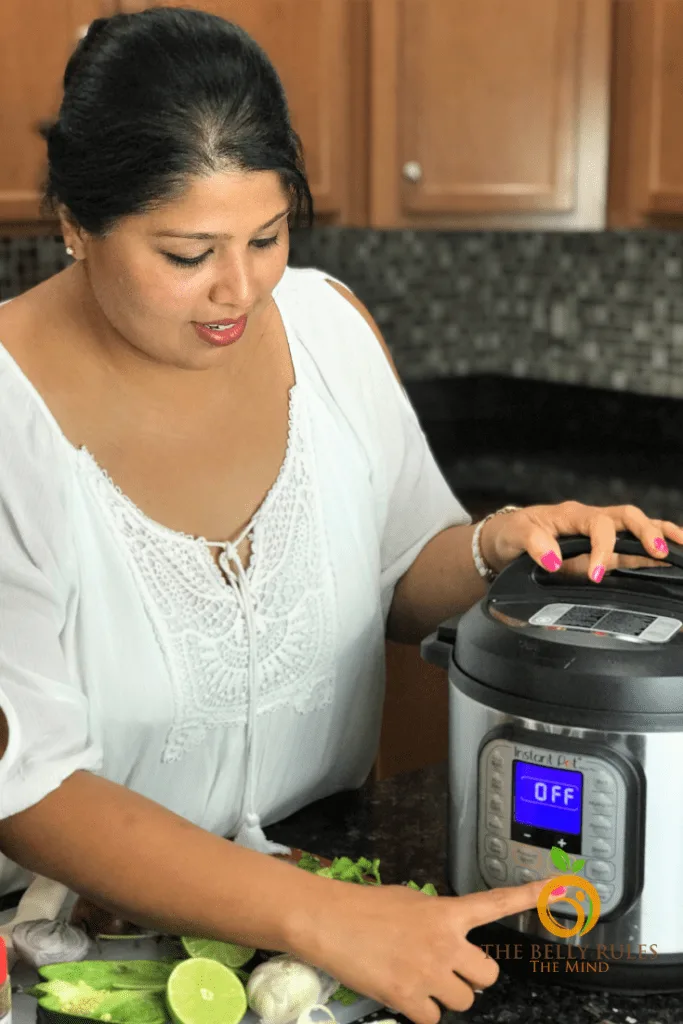 Manual/Pressure Cooker - This is our most commonly used button. When you want to cook something under high pressure this is the button you want to use. The default pressure is High, however, you can toggle the pressure from High to Low by pressure the Pressure Level. You can use the Plus or Minus button to adjust the pressurized cooking time.
Saute - When you want to simmer sauces, brown something or saute veggies before adding the other ingredients, this is the goto button. You can adjust the temperature settings to Less (for simmering or foods that may burn easily), Normal (for sauteing) & More (for meats and stir-frying). Keep the lid open when using the saute mode to avoid pressure building up.
Delay Start - You can delay the start of cooking up to 24 hours. Select a cooking function and make the time adjustments. The Plus and Minus button allow you to enter the delayed minutes.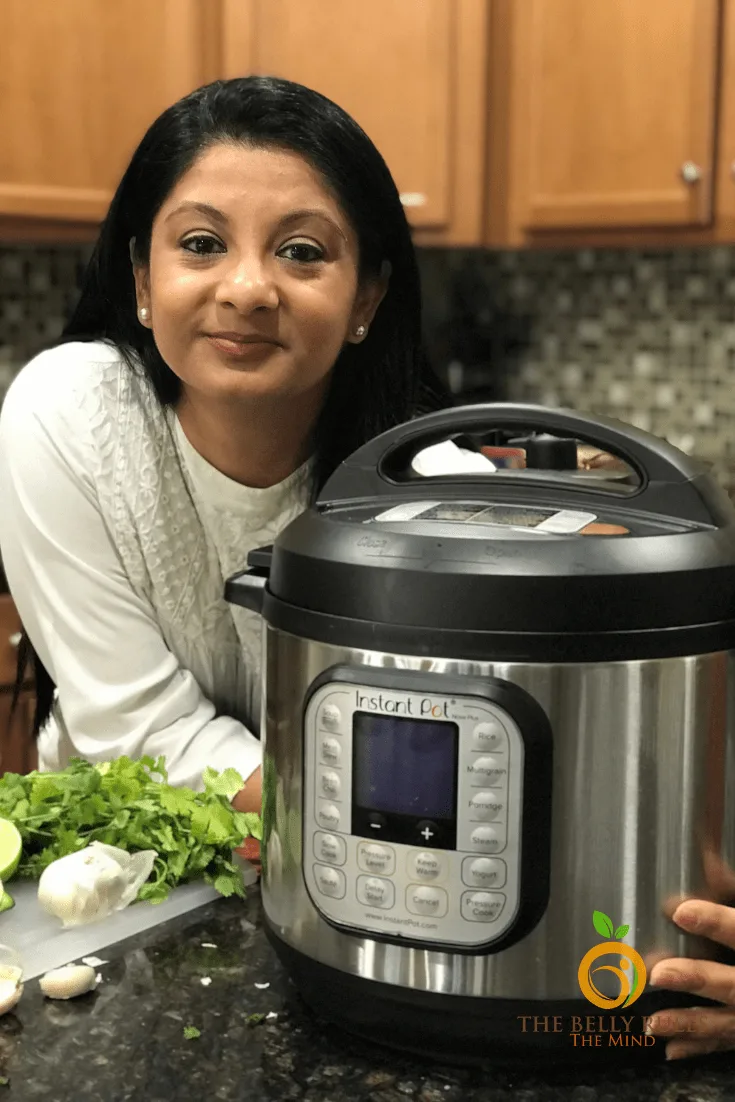 Tips and Tricks
Always keep the lid open when using the saute mode to avoid pressure building up.
When using the steamer mode, always use a steamer basket or rack. Quick release the steam immediately after the timer beeps so the food isn't overcooked.
Do not quick release starchy food or foods with large volumes of liquid eg. soup to avoid splattering.
Cleaning - Before you clean your Instant Pot unplug it and allow it to cool down completely.

Inner Pot - Although the cooking vessel is dishwasher safe, I prefer to hand wash it as the high heat can cause discoloration and rainbowing.
Outer Heating Unit - Wipe the interior and exterior with a damp cloth only.
Trivet - Use soap and water to clean it or in the dishwasher.
Lid - The lid needs to be broken down into the following parts before cleaning it.

Sealing ring - Always check the silicone ring for cracks or tears before a wash. If you notice cracks, tears or mold, replace it with a new ring. I hand wash it with soap and water and deodorize it with vinegar and lemon juice.
Float valve - Always make sure the valve can move easily and isn't obstructed by any food particles.
Pressure release handle - It can be pulled out for cleaning and I wash it with soap and water.
Antiblock shield - Pop out the antiblock shield and wash it with soap, water and a small brush to get rid of any clogging.
A general rule we follow, we let our utensils air dry rather than wiping them with a dry towel to make sure there is no odor from the towel and no dampness.
Which Instant Pot to buy?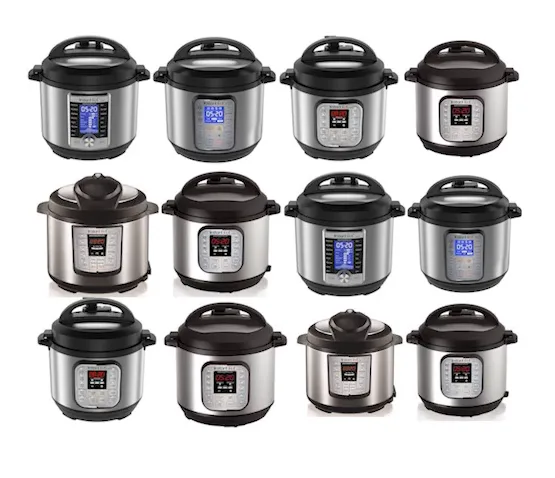 Planning to buy or gift an Instant pot this holiday season? Well, well, there are so many options. Not sure which one to buy? We like our Instant Pot DUO 60 6 Qt 7-in-1 Multi-Use Programmable Pressure Cooker, Slow Cooker, Rice Cooker, Steamer, Saute, Yogurt Maker and Warmer. You can check it out here. For a family or 3 to 6, a 6 Qt instant pot is a good starting point. It does everything we'd like it to. Initially, we just tried to master it with 3 buttons before we started exploring the other buttons.
Instant Pot Recipes to try first
Whether you've just bought an Instant Pot or are buying one, here are our top three favorite recipes to try first. These are foolproof, simple and minimalist. You can't go wrong with these and you will make find yourself making these again and again because they are not only delicious but yummy too.
Instant Pot Tikka Masala - Everyone's favorite the Indian Tikka Masala is a must try the recipe in the Instant Pot. Meal prep the curry and throw in your favorite choice of protein and a quick delicious restaurant style is ready. Can be made Vegan. Video Recipe here.
Instant Pot Vegetable Quinoa Soup - Vegan and Gluten-Free this thick soup is loaded with the goodness of quinoa and veggies. Good for any time of the year, it's always a crowd pleaser. Get the video recipe here.
Instant Pot Arrabiatta Pasta - Hot, quick and easy!!! Perfectly cooked pasta in spicy tomato sauce. It can't get easier than this. It's Vegan can be made with Gluten-Free Pasta. Video recipe here.

What do you think? Are you an Instant Pot fan? Are you thinking about buying one? What's holding you back? Share with us your thoughts in the comments below!
So this holiday season stay tuned with us on Facebook and Twitter to check out some of the best deals on Instant Pot. Once you get your Instant Pot, make sure you try these recipes to master the 3 buttons. Once you do, here are more easy and healthy Instant Pot recipes for you to try.
Best Instant Pot Deals 2018.
We have complied a list of some of the best Instant Pot deals for 2018 during the holiday season. Happy shopping!!!
Amazon Deal - Instant Pot DUO60 6 Qt 7-in-1 Multi-Use Programmable Pressure Cooker which is the most popular model and does most of the things for us. With a typical retail price of $100, Amazon is selling it for $69 just $2 more than the 3 Qt model. You save $29. Grab it here.
Target Deal - Instant Pot Duo 6qt 7-in-1 Pressure Cooker, sold for typically $100, is on sale for $89.95. If you are a Red Card holder, it's $69.95 before everyday 5% offer deals plus you get a $10 gift card. Also if you spend $50 on Black Friday at Target you get a 20% off coupon for your next purchase. Check out this deal here.
Macy's Deal - Instant Pot DUO60 7-in-1 Programmable Pressure Cooker 6-Qt - typically $125 is being sold for $69.99 until Nov 24th. You will save $55 with this deal. Plus with any Macy's purchase of $50 and more you get a a diamond cluser studed earing set worth $200. You can also avail the free shipping when you spend $49 and more. Check out the deal here.
Kohls - Instant Pot Duo 7-in-1 Programmable Pressure Cooker sold for $139 at Kohl's, this is marked down to $69. You save $70, starting 3 pm CST, Nov 22nd. It's a door buster deal, so make sure you are there on time. Check it out here.
Walmart Deal - Instant Pot LUX80 8 Qt 6-in-1 Multi-Use Programmable Pressure Cooker typically sold for $99 at Walmart, is marked down for $59. You save $40 on the 8-quart model starting at 10 p.m. EST on November 21. Grab it here.
Costco Deal - Instant Pot Nova Plus 6 Qt 9-in-1 Multi-Use Pressure Cooker, sold for typically $130 has a flat $35 off, which means it's going for $95. Check out this deal here.