Everyone's favorite Tikka Masala Sauce / Tikka Masala Curry in 30 minutes. Meal prep idea for the week. Throw in some veggies or protein of your choice, yummiest meal is ready. Can be made Vegan. Video recipe.
Tikka Masala Sauce or Tikka Masala Curry is one gravy that almost everyone loves. It's popular across the globe because it's love at first bite. The thick creamy texture, wonderful aroma and flavors from the spices are sure to tantalize your taste buds.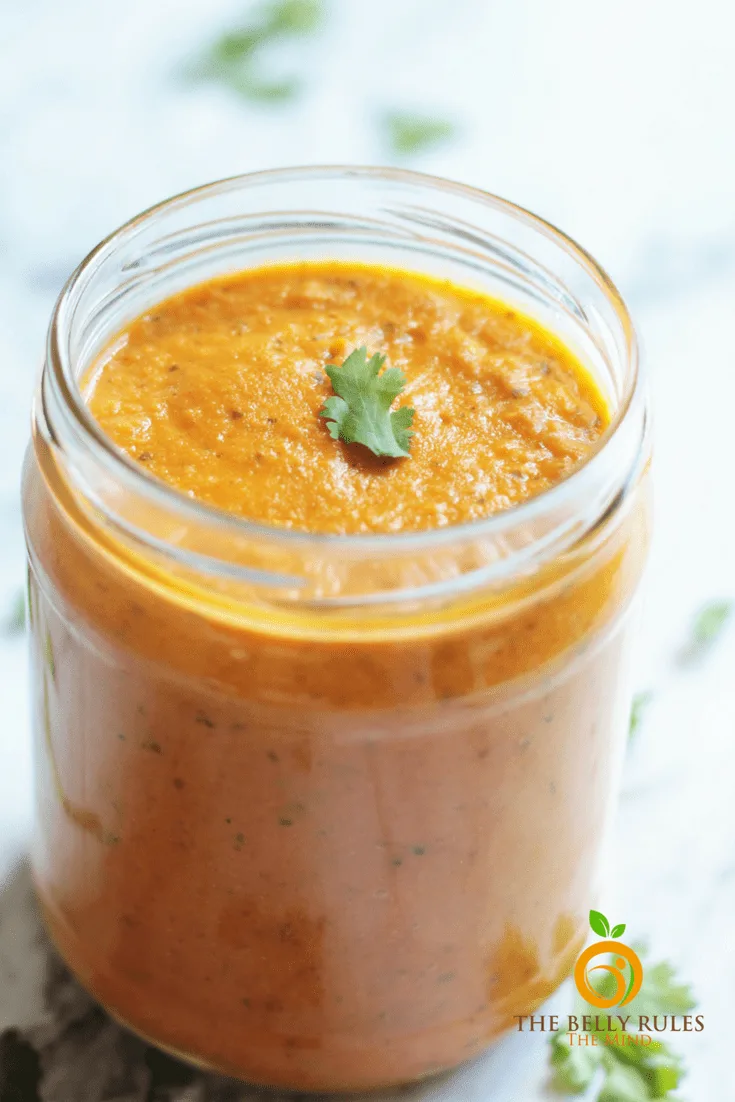 It's been a crazy busy week for me. I leave for Everything Food Conference mid-week and I need to make sure I have some food sorted for Little A and Dr.Mystery. Writing down meals and schedules for Dr.Mystery and meal prepping myself. Although Dr.Mystery is an amazing cook himself, it's going to be a rough week for all of us. So Curry to the rescue, atleast for a couple meals. Curry is a staple for us, be it the 30 minute Indian Masala Curry which is made with cashews or everyones favorite Tikka Masala Sauce / Tikka Masala Curry. This time it was turn for the Tikka Masala (video recipe below).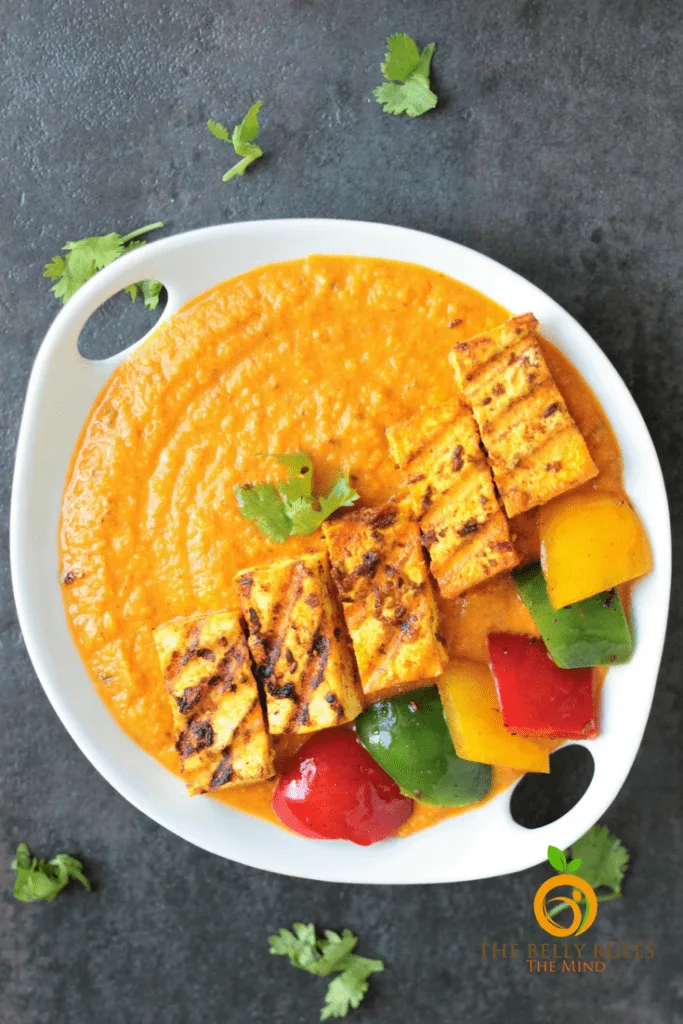 Remember I mentioned about Soniya and her family visiting NC last weekend. We were trying out Instant Pot recipes and after trying the Instant Pot Vegan Arrabiatta Pasta and Instant Pot Vegetable Quinoa Soup, we made a big batch of Tikka Masala Sauce / Tikka Masala Curry. One because how could we not have a Tikka Masala Sauce / Tikka Masala Curry recipe on the blog and second I am leaving for Everything Food Conference, so it would definitely come handy to Dr.Mystery and Little A.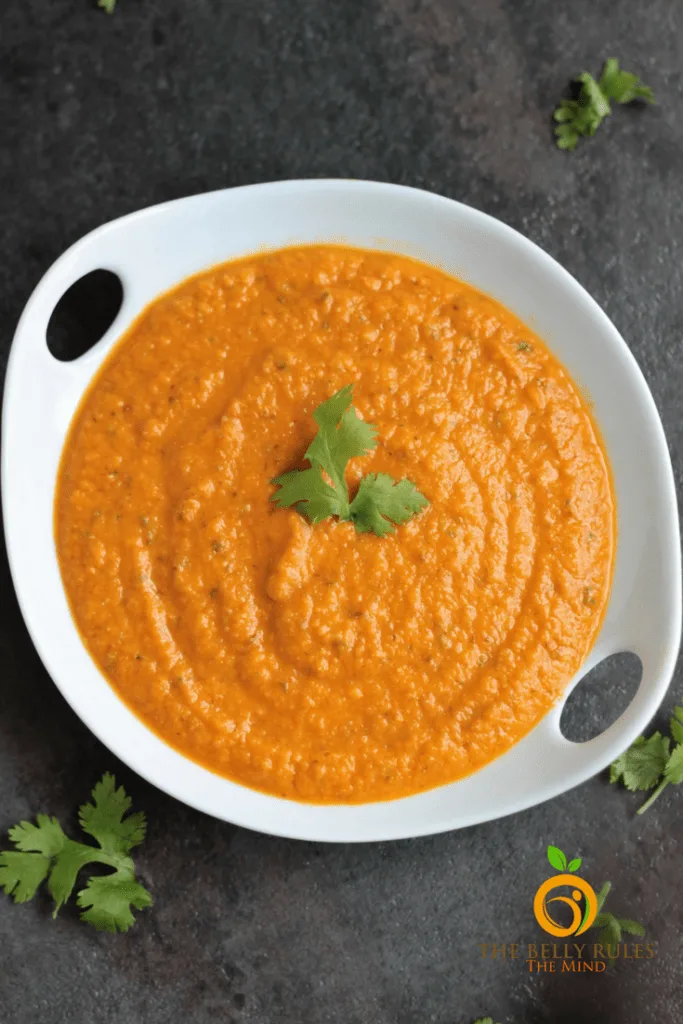 A perfect curry or sauce to meal prep. A large batch is ready in just 30 minutes. We made this Tikka Masala Sauce in the Instant Pot, but you can make it in a pressure cooker or a saucepan too. Store them in airtight glass containers or zip locks and your done. For lunch/dinner, thaw it and warm it up in a skillet or a grill pan. Toss in your favorite vegetables and grilled protein and Tikka Masala is ready. The grilled veggies and protein is what set this curry apart. You can add more flavors while grilling. Our Tofu Tikkas would be an awesome addition to this curry. Pair it with Rotis/ Parathas (Indian Flatbreads) or Rice and you won't be disappointed at all.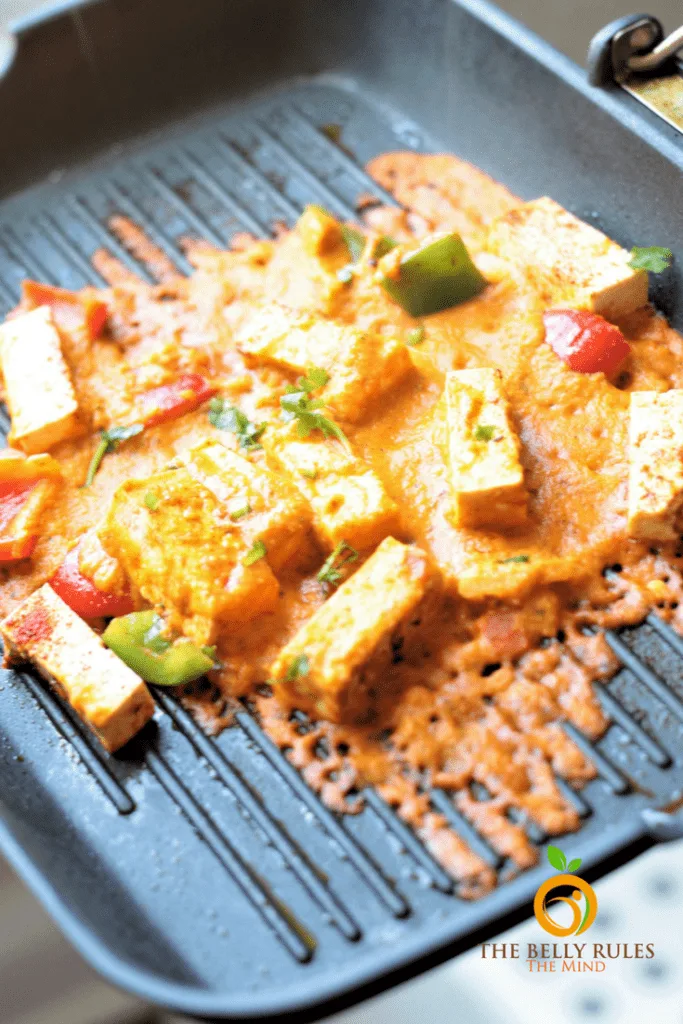 We wanted to test the recipe before it was published on TBRTM and trust me the whole process turned out to be simple and easy. Didn't take up a lot of time also. Since the curry which takes up the majority of the time to cook was already ready, we just grilled some peppers and Tofu and that's it. Our delicious restaurant style homemade Tikka Masala was ready. No added color or preservative, it's made with fresh ingredients. Yum yum!!!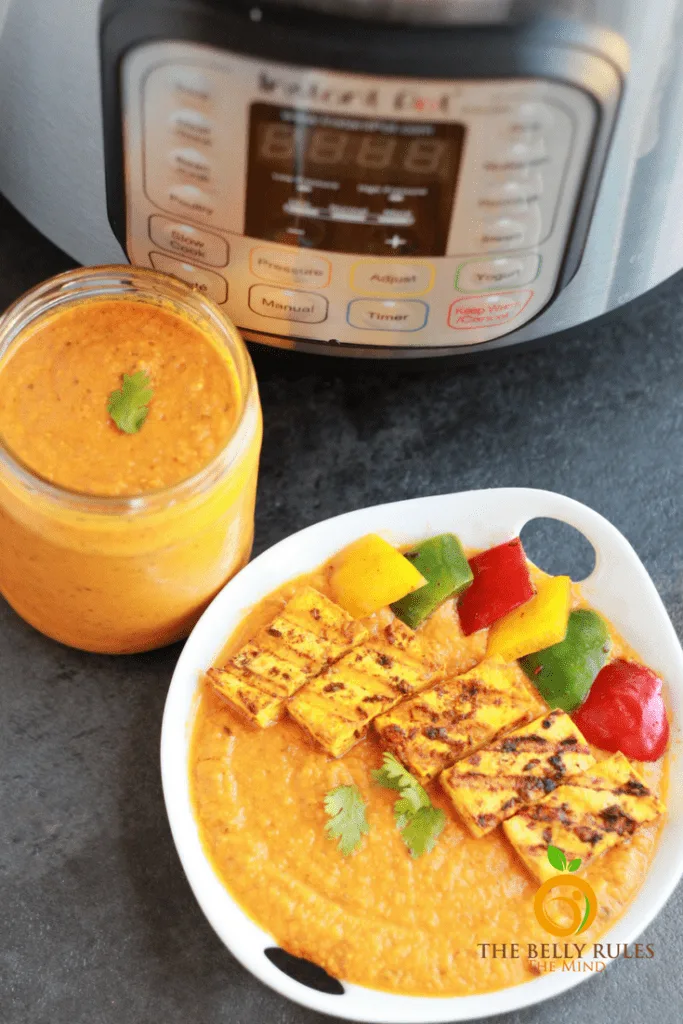 We would love to know if you'd like to try this recipe for lunch or dinner?
Would you meal prep it?
Have you had Tikka Masala Before?
How do you like your Tikka Masala, with vegetables or protein?
Don't forget to tag us on Instagram (@dbellyrulesdmind) using the hastag #tbrtm when you try this recipe.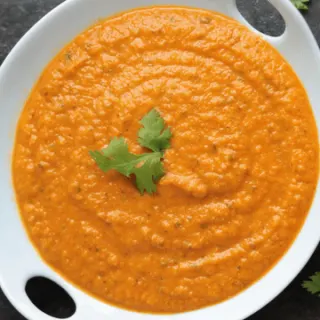 Tikka Masala Sauce / Tikka Masala Curry
Tikka Masala Sauce recipe is a super delicious creamy base for almost anything. Dump in any type of vegetables, paneer, or protein. Make restaurant Style tikka masala Make restaurant-quality tikka masala right at home in the Instant Pot or on the Stove!
Ingredients
2 tablespoon oil
2 onions, chopped
1 teaspoon chilly powder
1 teaspoon cumin powder
1 teaspoon coriander powder
1 teaspoon kashmiri chili powder
5 tomatoes
1/2 cup yogurt / vegan yogurt / coconut milk
1/4 cup cilantro, chopped
Instructions
Heat Instant Pot to "Saute." Add oil, onions. Cook until onions are translucent.
Add in the spices at this point, chilly powder, cumin powder,coriander powder, kashmiri mirch powder & salt. Cook for another 5 minutes while stirring occasionally.
Add in the chopped tomatoes and mix well.
Add in yogurt and cilantro and mix well again. If you don't mix the yogurt instantly, you will see a white granular layer of the yogurt.
Set Instant Pot to "Pressure" for 10 minutes. Turn valve to Seal. When the timer goes off, turn valve to Vent to Quick release the pressure.
Keep Instant Pot on Warm Let wilt for 2-3 minutes, stirring as needed to help it along.
You can either enjoy the thick curry as is or blend it to a smooth consistency in a blender.
Freezer Meal
To make ahead or turn into a freezer meal: Make as directed and then pour into a glass jar or glass container. Freeze or refrigerate until ready to eat.
Thaw it if frozen or warm it up in a sauce pan or grill pan. Toss in veggies and protein (Tofu Tikkas) for your choice.
Garnish with Cilantro and dig in.