Khandvi is a popular Gujarati snack made using buttermilk and chickpea flour, however this cute, bite sized Khandvi is prepared with Amaranth Flour, Arrowroot powder & yogurt. So people who are observing fast (VRAT) can enjoy these soft, light melt in your mouth Khandvi. Navratri is here and a lot of people observe fasts (VRAT) where they are allowed to eat only specific type of food items. The things that one can make with the food items is limited and hence we are trying to improvise on the items to make them more enticing, appealing and ensuring that fasting food need not be boring.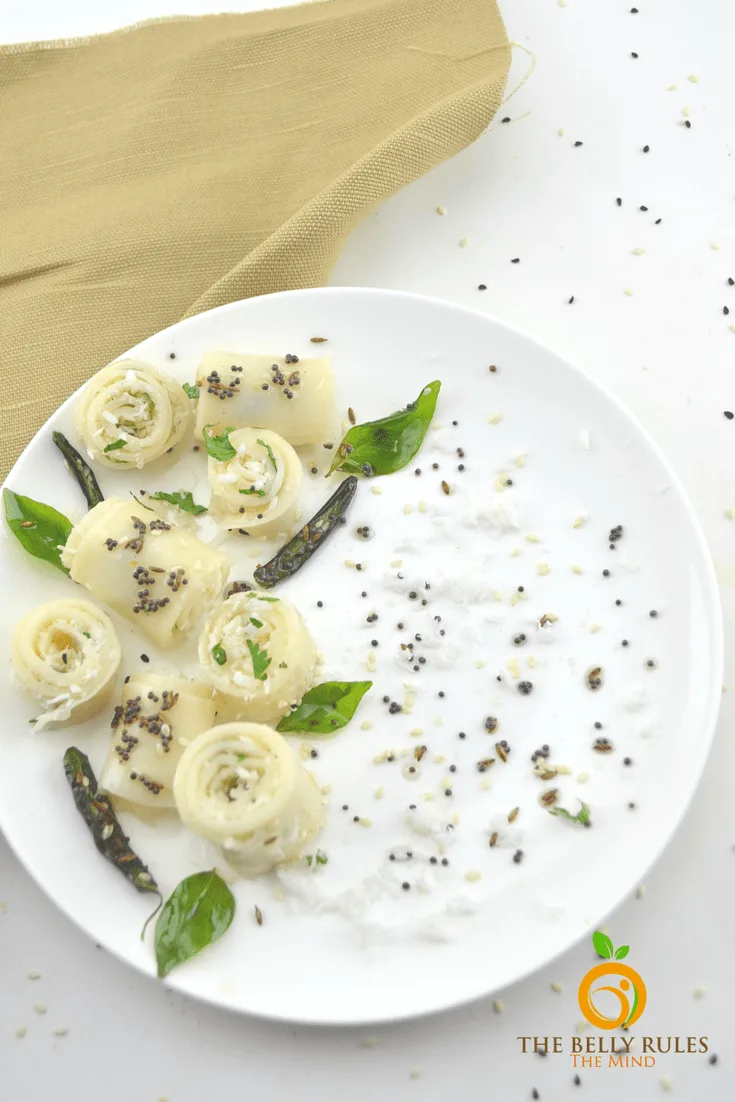 Being born and brought up in Mumbai, we were exposed to a lot of different cuisines, however I have to say that one cannot beat the taste of gujarati snacks like Dhokla , Dabeli & Kandvi.


So today I present to you a fasting / faraali version of a famous savory Gujarati snack Khandvi. I think the soft, smooth and melting flavor of Khandvi gels perfectly with a cup of tea in the morning or evening.
For those of you who are not fasting, this is an excellent variation from the regular Gram flour and can be relished and enjoyed :-). My hubby R1 believes that these are way better than the original ones and wants me to prepare this one more than the original one.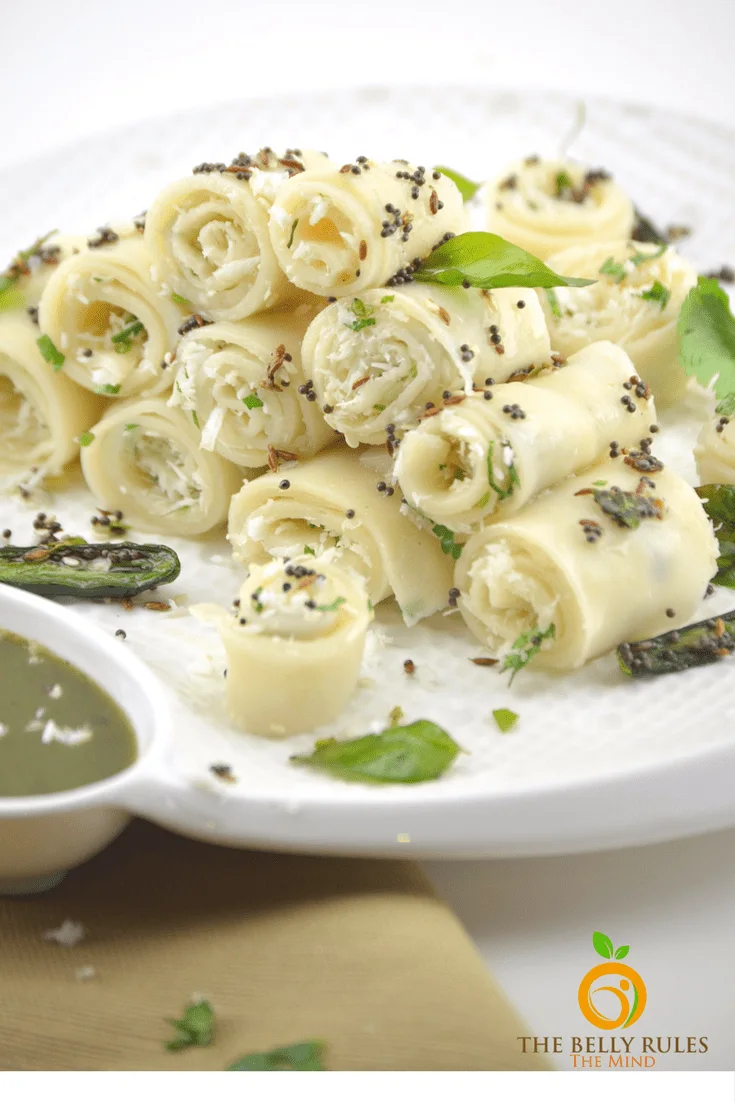 Again made using the superfood Amaranth. Do try it right away if you have this flour in your pantry or add this item to your shopping list for your next trip to the grocery store.
Tips & Notes :
To check the the batter is fully cooked or not, take a small amount of the batter ( hot) and spread it on a greased plate. Leave it for few seconds , try to peel and roll it. If it rolls easily then your batter is ready.
Check this video out to help you roll the Khandvi
Benefits of Amaranth flour ( Superfood):
One reason amaranth is emerging into the forefront among grains is because of its remarkable nutrition. It's higher in minerals, such as calcium, iron, phosphorous, and carotenoids, than most vegetables.
Some moreQuick & healthy farali snacks recipes to enjoy on fasting days :
1: Farali Pattise
2: No-Fry Fasting Dahi Vade
3: No-Fry Sabudana Vada
4: Immune Booster Juice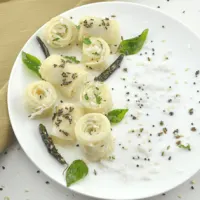 Faraali Stuffed Khandvi
Ingredients
Ingredients
1 cup arrowroot flour
1/4 cup rajgira flour/Amranth Flour
2 teaspoon ginger-green chilli paste
rock salt to taste/sendha namak
1 cup curd /dahi
1/4 teaspoon oil for greasing
1 tablespoon oil
1 teaspoon cumin seeds /Zeera
1 teaspoon sesame seeds /til/optional
cilantro/coriander
2 tablespoon freshly grated coconut
Instructions
Combine the arrowroot flour, rajgira flour, ginger-green chilli paste, rock salt, curds and 1-1/2 cups of water together in a bowl and mix well.
heat a non stick pan cook on a slow flame, while stirring continuously, till the mixture becomes thick it will take around 10 mins
Spread a spoonful of the batter on the reverse side of a greased plate/thali and wait for a few seconds and try to roll up. If it doesn't then cook for few more minutes and try once more to roll up
Spread evenly to make a thin uniform layer using a spatula or a old credit card while the mixture is still hot.
Evenly spread the shredded coconut and cilantro on the khandvi
When cool, make cuts of about 2" lengthwise on each plate/thali lengthwise and roll it up each carefully.
For the tempering, heat the oil in a small non-stick pan and add the cumin seeds.
When the seeds crackle, add the sesame seeds .
Pour the tempering over the khandvis.
Garnish with coconut and coriander/Optional and serve with green chutney .
For more healthy ideas and recipes subscribe to our email or follow us on Facebook to stay updated with all the healthy information we share. Check out our Pinterest boards for all the healthy eating inspiration you'll ever need. For an unending buffet of healthy photographed food, follow us on Instagram