Vegetable Rice Cakes - Have a bowl of leftover rice? Wondering what to do with it? We got you covered with these Savory Vegetable Cakes. Perfect for a nutritious breakfast or for the days when you like 'garam nashta (warn snack)' Vegan. GlutenFree.
The one thing that is making me go crazy is that how could I have not shared this recipe earlier. I have no clue why I didn't think of it. Especially when this is a pretty staple recipe at our place typical made on Mondays. Why Mondays you ask? Well, I have this habit of always making some extra food, especially when there is a get-together. Since most get-togethers are on the weekends, most Mondays I have leftover rice. I either consume them with Dal or Curried Vegetables, or I make these savory, steamed Vegetable Cakes with the leftover rice.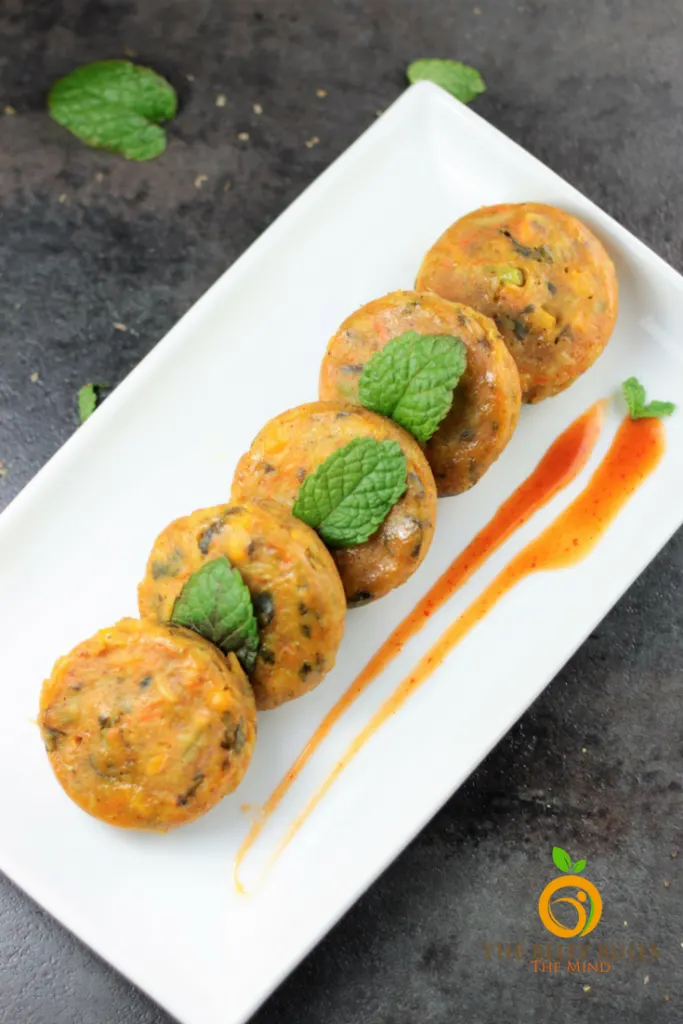 This is a pretty easy and straightforward recipe. It's literally just adding all the ingredients to make a batter and then you can either use an egg poacher, appe pan or your idli maker to make these cakes or balls. Ever since Little A has started going to school, I am always on the lookout for lunch options and last evening I was thinking to myself that these would make an awesome lunch option as well. It's made with grains, vegetable & protein and it's is mess free. It's as simple as picking up the cake and biting it, without worrying about stains from the curry or sauce. So today I gave Little A these Vegetable Rice Cakes for lunch. Will keep you posted on how did it go.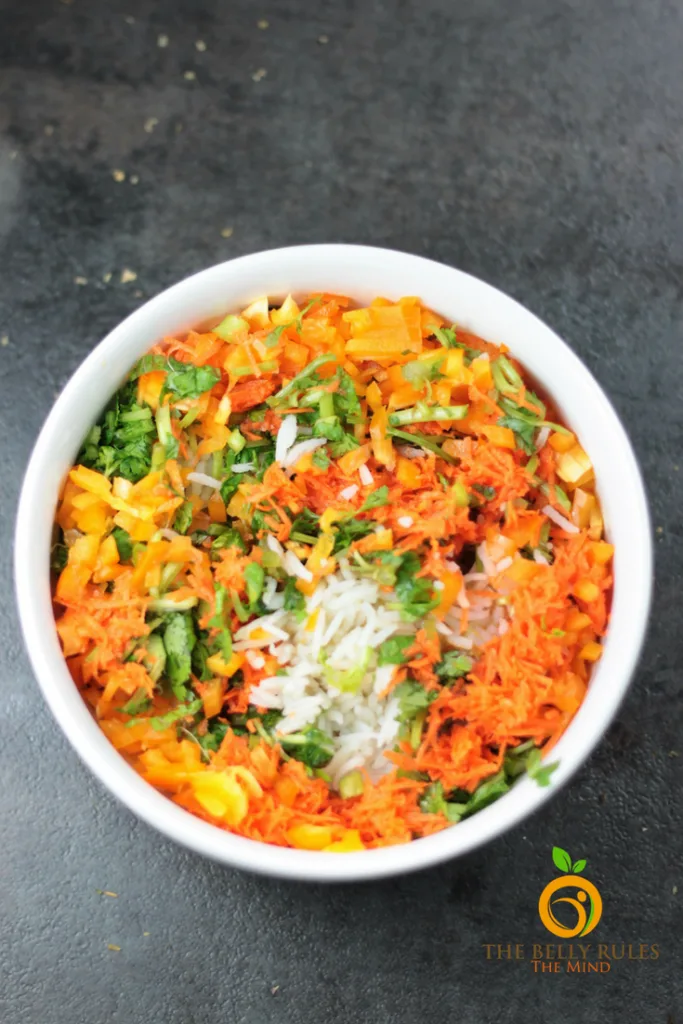 Little A's school as a rotating lunch time. Day 1 starts at 10.30 am and every day lunch is half an hour later until the last day lunch being at 1.20 am. After which the scheduled moves back to Day 1. Last couple weeks I noticed that he barely eats anything the days lunch is at 10.30 am. I mean obviously, he has just had a big breakfast at 8.30, I can't expect him to be hungry within a couple hours. So my game plan is I will give him a lighter lunch and rater give these vegetable rice cakes for snack around 1pm. I know he is fond of these cakes at home, lets see how things turn out when I give him these vegetable cakes for lunch.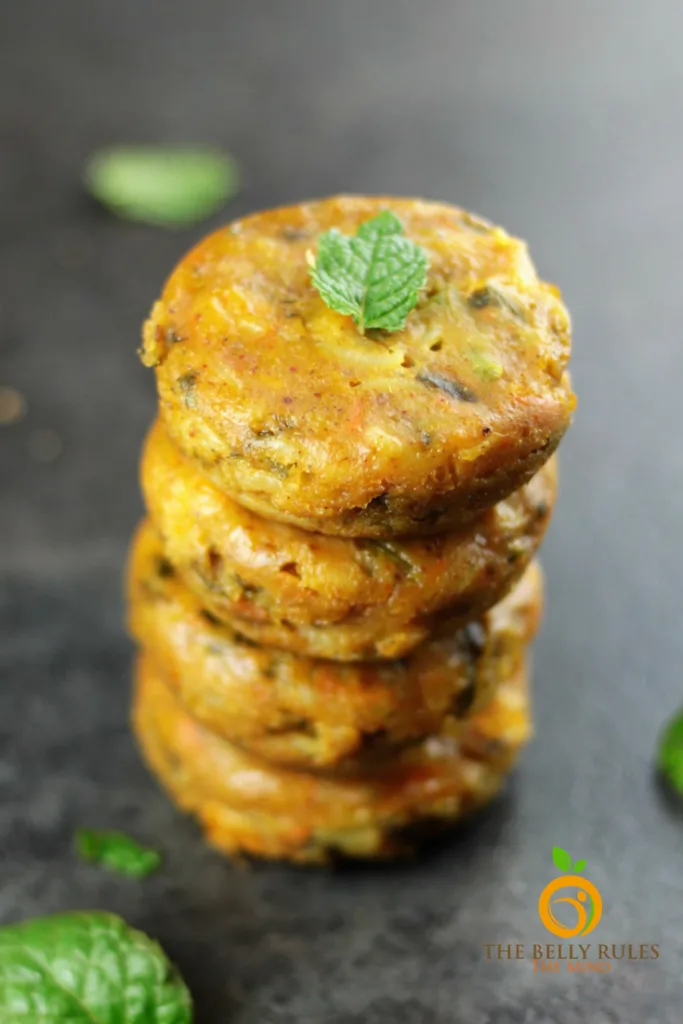 You can also try making Vegetable Manchurian balls with leftover rice and veggies.
So do you have a leftover rice hack?
Do you often use rice as an ingredient to make another recipe.
For more healthy ideas and recipes subscribe to our email or follow us on Facebook to stay updated with all the healthy information we share. Check out our Pinterest boards for all the healthy eating inspiration you'll ever need. For an unending buffet of healthy photographed food, follow us on Instagram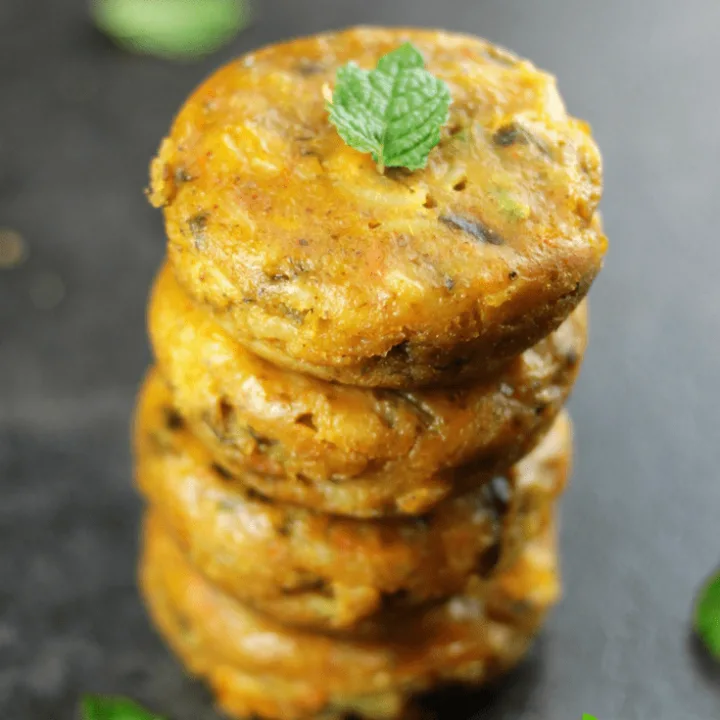 Vegetable Rice Cakes
Ingredients
1 cup rice
1 cup veggies of your choice (carrots, bellpeppers, cilantro, peas, zucchini)
1/2 cup besan (gram flour)
1/2 cup water
1/2 teaspoon ginger
1/2 teaspoon cumin powder
salt to taste
2 tablespoon oil
Instructions
In a mixing bowl, add 1 tablespoon oil and toss all the ingredients together. The batter should be as thick as the Dhokla or Idli Batter.
Drizzle oil into each cavity of the Eggpoacher and pour the batter. you could even use an Idli Maker or Abelskiver or Appe Pan.
Cook on slow to medium flame for about 15 minutes. Insert a toothpick in the cake to make sure it's completely cooked. Cook longer if required.
Once the cakes are ready serve them warm with [Multipurpose Green Chutney|http://thebellyrulesthemind.net/2016/05/multipurpose-green-chutney/] or [Sweet Guava Chutney|http://thebellyrulesthemind.net/2017/03/sweet-guava-chutney-meethi-chutney/] or just Ketchup.
Products Used