Paneer Manchurian, leaves 2.5 yr old Little A drooling. He loves Paneer in almost any and every form. I add it to his curries or blend it with mixed vegetables, make patties out of it etc. etc. I still remember the first time I introduced Little A to Paneer was in the form of a snack, Paneer Bites. He instantly feel in love with Paneer, then I started stuffing it in his Parathas or flatbreads and often added to his curries. I knew he was fond of noodles, everytime we went to an Asian restaurant he always wanted to enjoy his Noodles and Fried Rice. So This time I thought of giving Paneer an Asian touch and made some Manchurian for him. It's not the typical Manchurian, soaked in sauces. It get's too messy for 2.5 yr old. Although I still flavor it with sauces, I have kept it dry. Oh Boy!!!, it was all gone before I even finished making another batch. Little A and Dr.Mystery gave me a clean bowl back for a refill.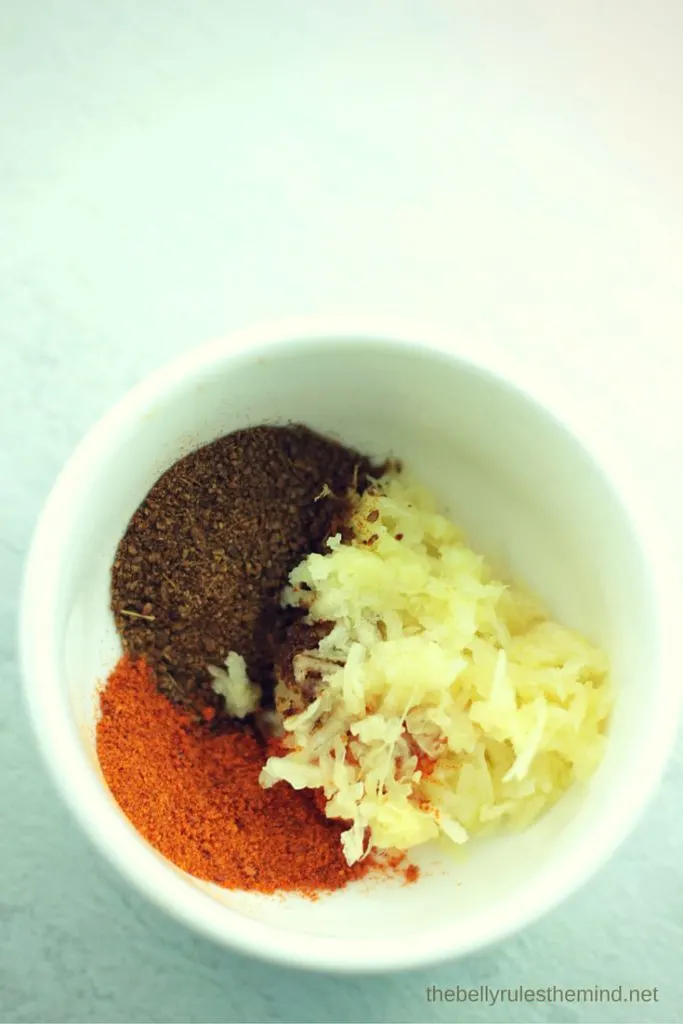 One can make Paneer Manchurian in so many ingredients, however I chose ingredients that were easily available in my refrigerator. Ofcourse I had to add the health quotient to it. All of you know by now I love to sneak in veggies every opportunity I get. So I did. Most of the times, I like to keep my cooking simple and quick with minimum number of ingredients.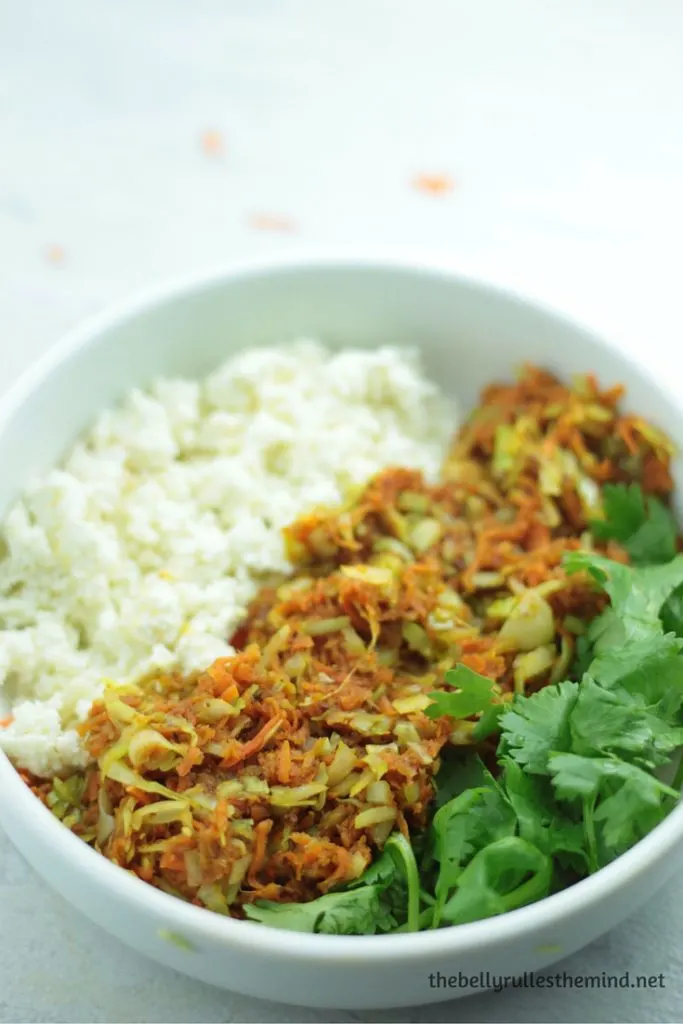 Typically, this is a pan fried dish, just made with Paneer cubes, however I gave it my twist. Added veggies and instead of panfrying I am going to use the Appe / Aebleskiver pan. I like that with this technique of cooking, I made this guilt-free with just a 2-3 drops of oil. Another tweak to make it healthy is that I haven't used any cornstarch, which personally I am not very fond of. I instead made use of rice flour to make sure my manchurian balls have the right texture and coating.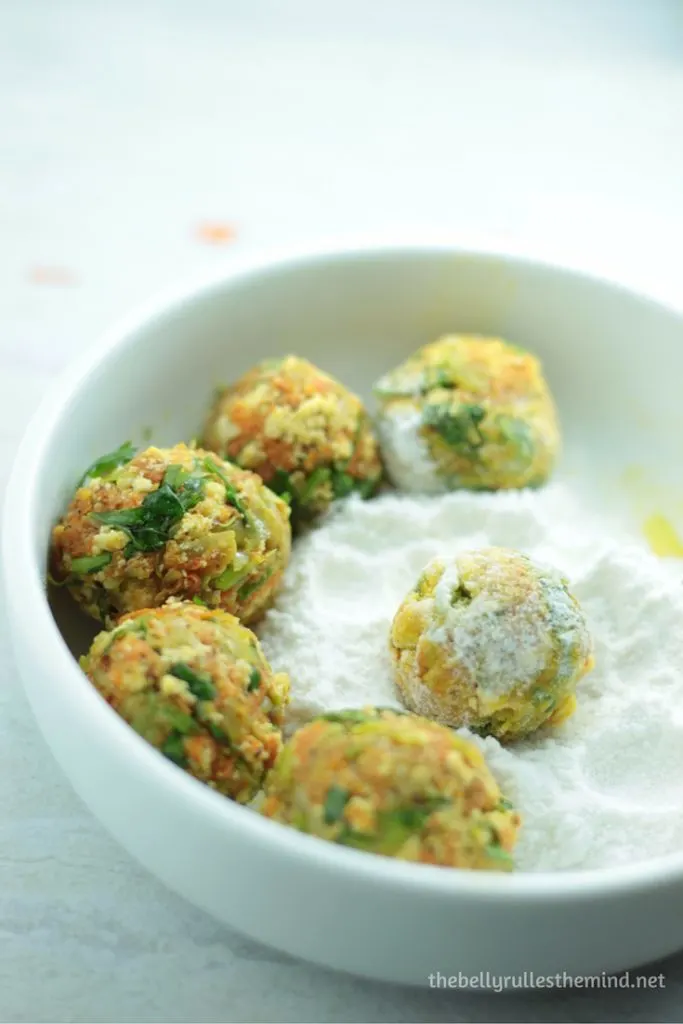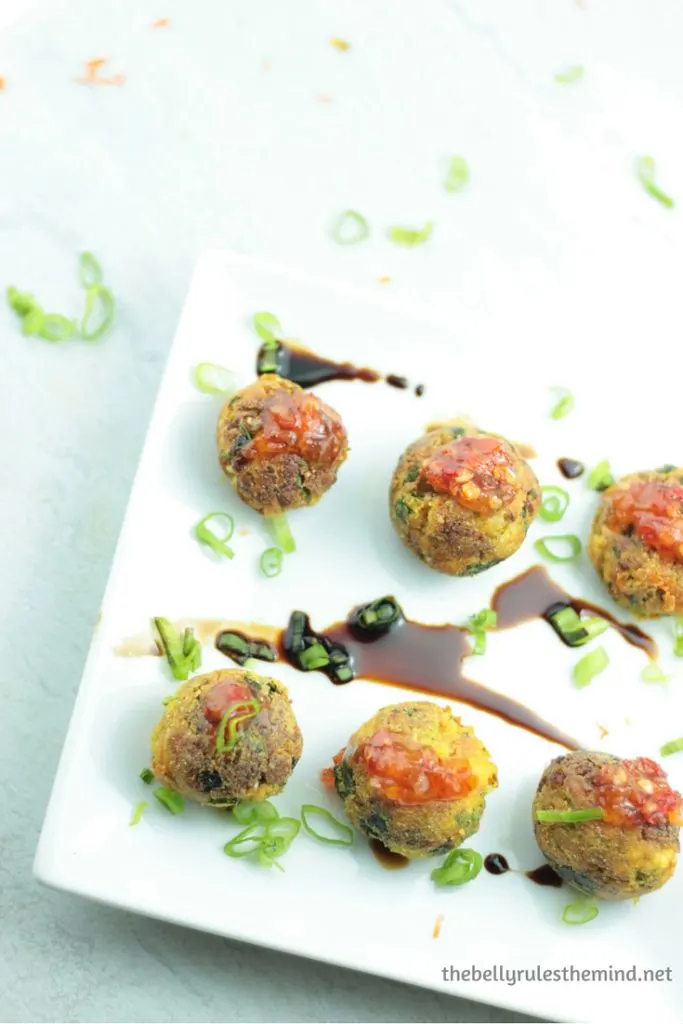 These are a perfect Indo-chinese party snack or starter. You can also make a more saucy version of the same. Customize it to your taste, sweet, tangy, savory, spicy or garlicy.
If you liked this recipe and need some ideas and inspiration to enjoy guilt-free cooking, check out our most popular post on the blog : 30 Appe Pan Recipes, Tips & Video . If you would like to buy the Appe pan, we recommend buying the Tabakh brand from Amazon.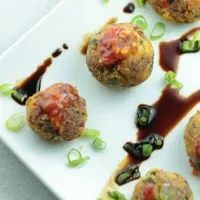 Paneer Manchurian (Dry)
Ingredients
1/2 cup Paneer / Indian Cottage Cheese
1/4 cup Cabbage, finely shredded
1/4 cup Carrot, finely shredded
1 teaspoon Cumin Powder / Jeera
1 teaspoon Paprika
1 tbsp. Ginger Garlic (either paste or fresh)
2 tablespoon Cilantro
Salt to taste
2 tablespoon Rice flour
1 tablespoon Sweet Chilly Sauce
1 tablespoon Soy Sauce
1 tablespoon Scallions
2 tablespoon oil
Instructions
Wash and thoroughly rinse vegetables.
Finely shred or chop the cabbage and carrots.
Crumble fresh paneer and keep aside.
Heat 1 tablespoon oil in a wok and cook the cabbage and carrots along with the ginger garlic paste, cumin and paprika.
Once tender allow it to cool. Mix the crumbled paneer along with the cooked veggies and cilantro. Make bite size balls out of the mixture. Roll each ball into rice flour to make sure the ball doesn't break.
Add the remaining oil into each cavity of the Appe /Aebleskiver pan.
Once the pan is hot add balls into each cavity and cook on slow to medium heat for about 5 minutes. Make sure once the lower sice is cooked you consistently keep rotating the ball. Don't allow it to stick to the cavities. Once the ball is golden brown, it is ready to be served.
Garnish it with Soy sauce, sweet chilly and scallions.