I love the smell of apple butter cooking in the kitchen. It's like a warm hug on a cold day. No peel Instant Pot Apple Butter, a super simple and easy to follow recipe, makes a delicious spread that's perfect for toast, muffins, or even just eating by the spoonful. It is the perfect way to use all the apples you pick at the orchard or any time you want a healthy spread for your toast. Ready in less than 30 minutes, you will find that it is the perfect companion for your favorite waffles, bagels, muffins, and pancakes. So gather your apples, spices, and a slow cooker, and let's make some apple butter.
Come JOIN US on our FACEBOOK group and be a part of our community and discuss various recipes, tips and tricks.
LET'S BE FRIENDS ON PINTEREST! WE'RE ALWAYS PINNING TASTY RECIPES
This recipe was originally published in November 2015 and has been updated with instructions for instant pot and new pictures.
Jump to:
What is apple butter?
Apple butter is a rich, creamy sauce or butter made of cooked apples. The term butter is used to describe the texture. There is no actual butter in this recipe!
In order to get a creamy texture, you need to either slow cook the apples or use your pressure cooker, like the Instant Pot. These tools help ensure the apples break down and create the perfect texture.
Our homemade apple butter goes well with a piece of homemade walnut & raisin toast, muffins, or bagels. You can also spread it on your favorite bread or even as a topping on your favorite baked desserts.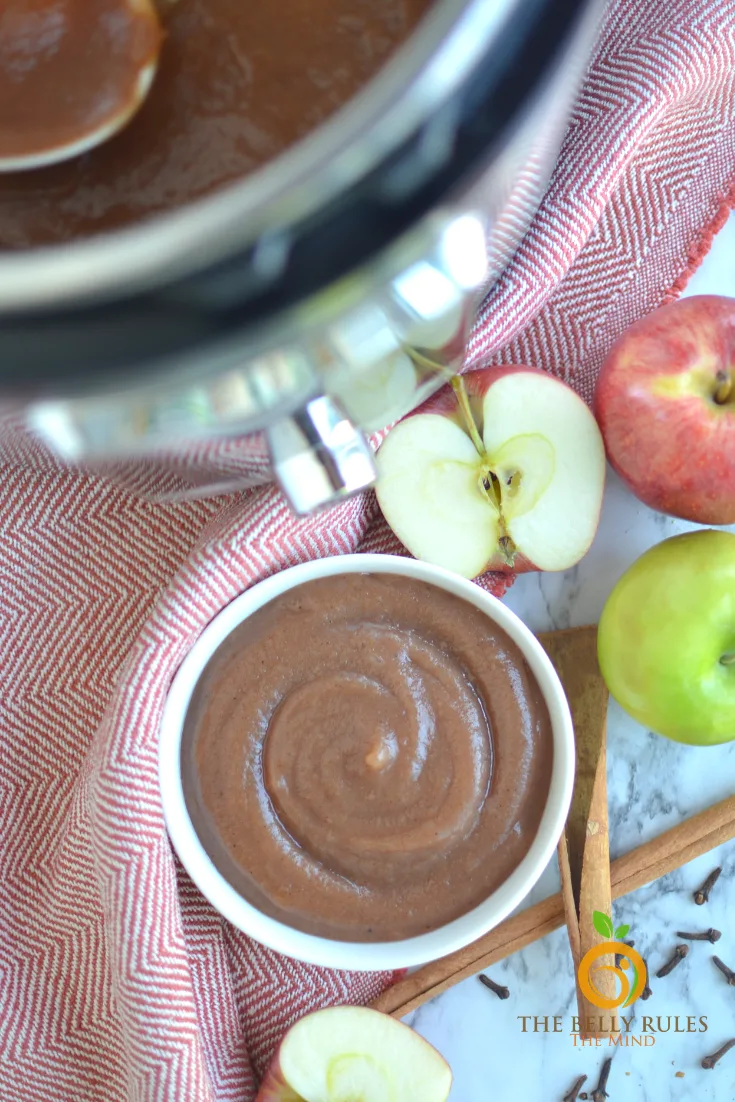 Ingredients needed for Apple Butter
When you make apple butter at home, you definitely need a lot of apples! Here's a breakdown of the ingredients you'll want to have on hand:
Apples - You can use your favorite variety, but softer ones, like McIntosh or Golden Delicious work best.
Water - You could also use apple juice.
Dash of vanilla extract
Spices - You'll need cinnamon, allspice, and nutmeg.
Fresh lemon juice
Tools you will need to make Apple butter
You may want to have the following kitchen tools and gadgets on hand when you make the apple butter. They will definitely make your life easier:
Apple Slicer – This is worth every penny you spend on it! It will make your life so much easier!
Immersion Blender – This will allow you to get the soft texture and creamy consistency.
Instant Pot – We used our 6-quart Instant Pot.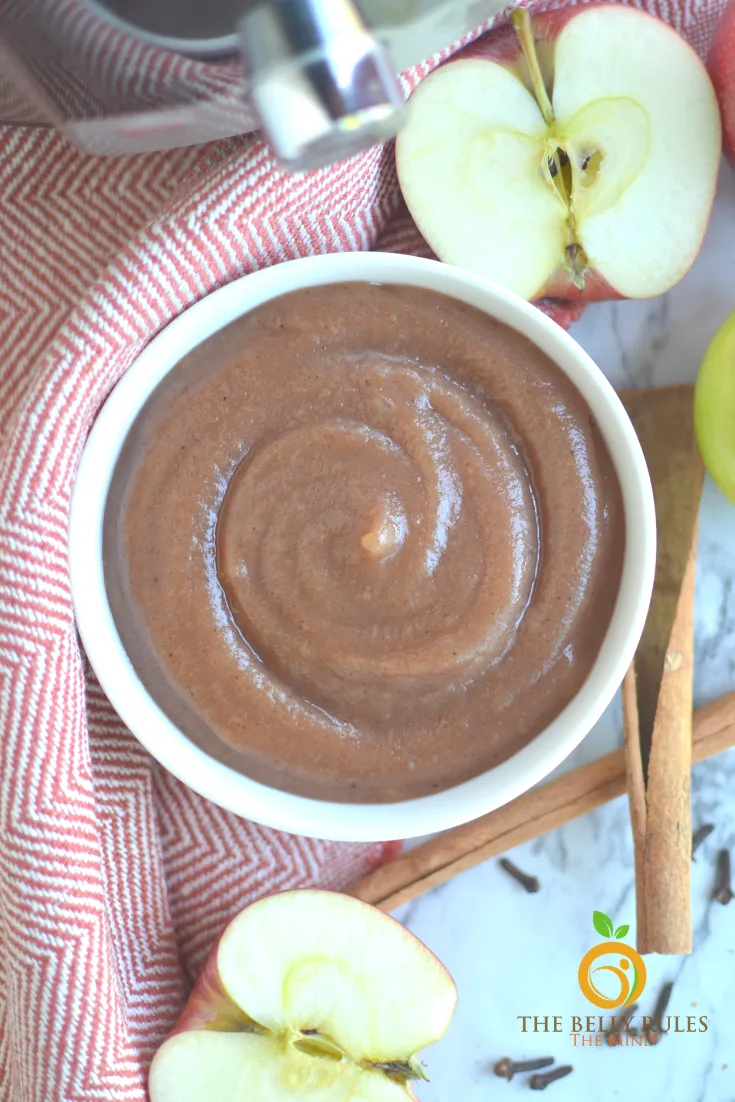 How to make apple butter at home
Prepare the Apples
First wash and clean the apples.
Slice the top off the apple to create a flat surface.
Place the apple with its flat side on the chopping board for stability.
Using an apple corer, push it through the center of the apple until it reaches the other side.
Pull the corer out, removing the core and seeds together.
Now, your apples are ready for slicing. Remember, the skins add flavor, so do not peel them.
Slice the apples with an apple slicer or sharp knife.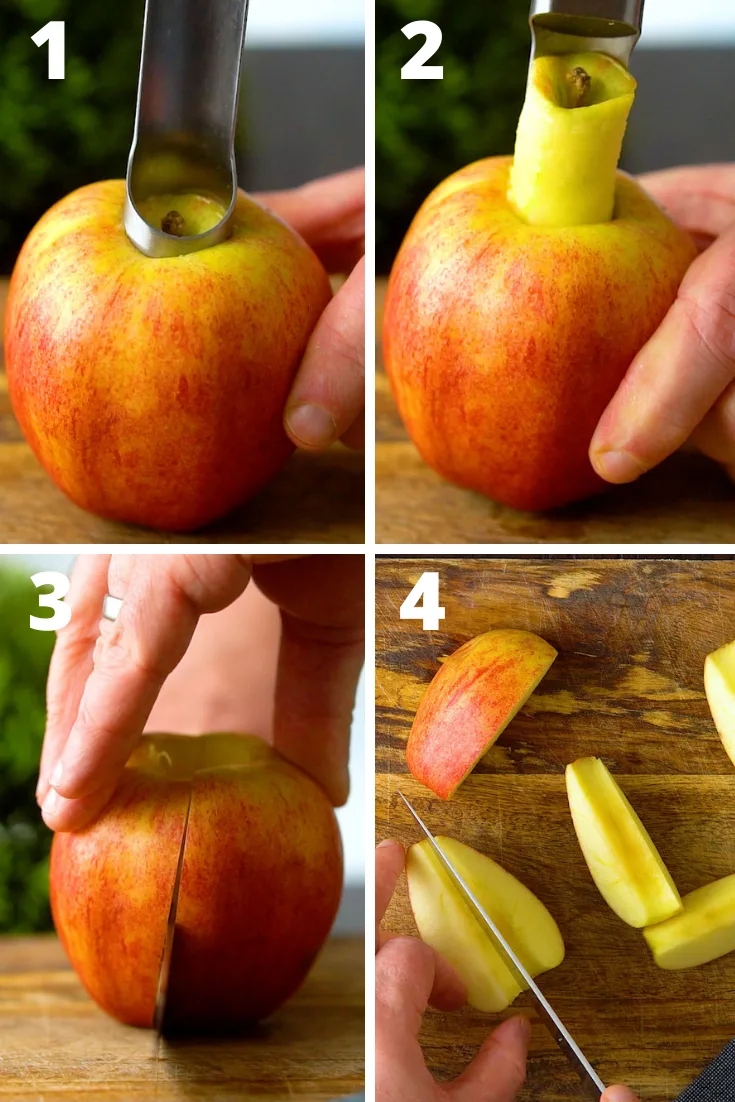 Cook The Apples
Next, add the apple slices, spices, lemon juice, and water (or apple juice) to the inner pot of your Instant Pot.
Carefully put the lid on the Instant Pot, set the vent to sealing. And then pressure cook it for 15 minutes on high.
When done, turn the valve to do a quick release of pressure.
Carefully remove the lid and puree the cooked apples and spices with an immersion blender.
Blend and Saute
You can pour the contents into a high power blender and blend it with that instead. This can get messy!
Either way, make sure to blend it till everything is smooth and lump-free.
Next, press the SAUTE button. You'll need to cover with a glass lid and stir frequently. The process will take about 10 to 20 minutes to thicken the butter. Use caution as you mix the apple butter! It will splutter and splash some!
Keep boiling the mixture until the desired consistency is achieved. To test for doneness, use a spoon to draw a line through the apple butter on the bottom of the pot. If the line holds for 5 seconds merging back together, it's ready!
After the apple butter reaches the desired consistency, turn off the saute mode and let it cool.
Using a spoon, carefully transfer it into jars and store in the fridge for up to 1 week. Or you can also freeze it in freezer jars or bags. Finally, you could can it.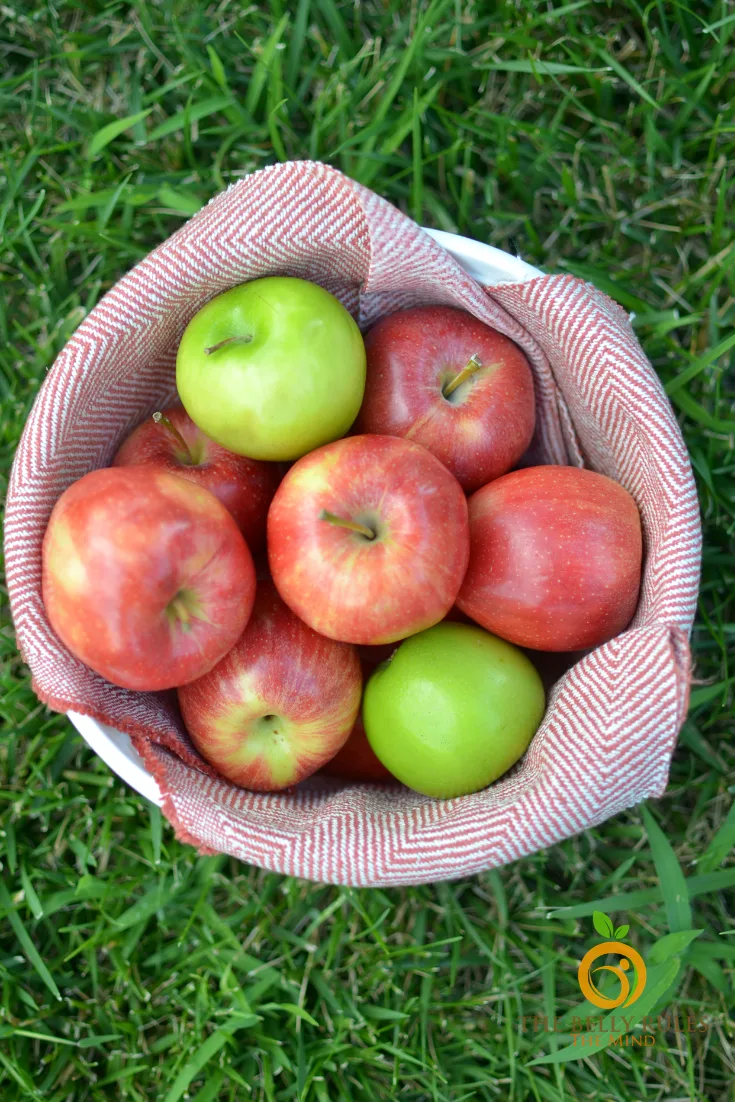 What time of year is best to make apple butter?
Really any time of year is a good time to make it thanks to apples being available year round in most grocery stores.
But for the best flavor, we recommend picking fresh apples from the tree, a local farm stand, or your grocery store from around September to November if you live in the United States. That's when the apples are guaranteed to be fresh and delicious!
Apple picking is definitely a popular activity during the fall. Whether it's with family, friends or your significant other, it's easy to spend a full day at the orchard.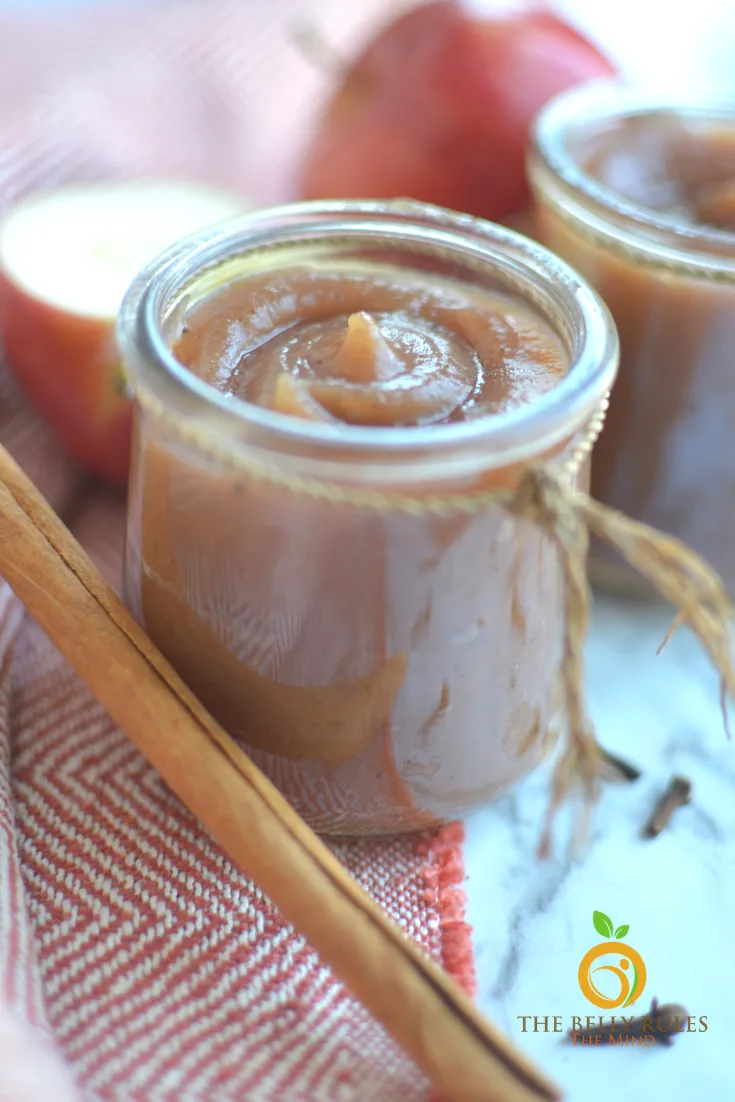 What kind of apples should I use?
Soft apples, like McIntosh/ Golden Delicious, work best to make homemade apple butter. This is because they break down faster than harder apples when you cook them.
If you really like harder apples, like Granny Smiths, you could use them. But you will likely need to increase the cook time to get the right consistency.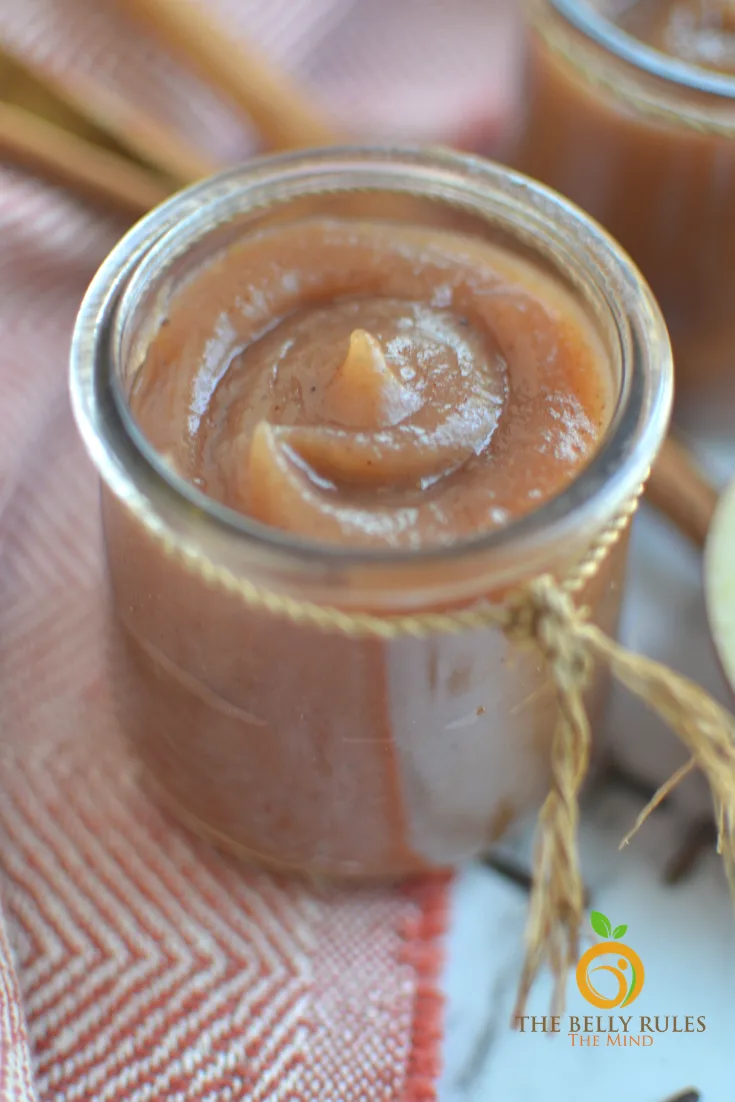 How to buy apples
When you pick out your apples, whether at the store or orchid, you should look for firm feeling apples. You should not see or feel any soft areas, bruises, dents, wrinkles, or cuts in the apple.
How to store Apple Butter
You can store apple butter several different ways, including freezing it. If you plan to use it quickly, you can place it in an airtight container in the fridge for up to 2 weeks.
You could also can the apple butter. To do this, you would need canning jars. Though they vary some, you generally place the jar in boiling water for several minutes until the jar seals. But you should follow the instructions that came with your canning jars for what they recommend or need.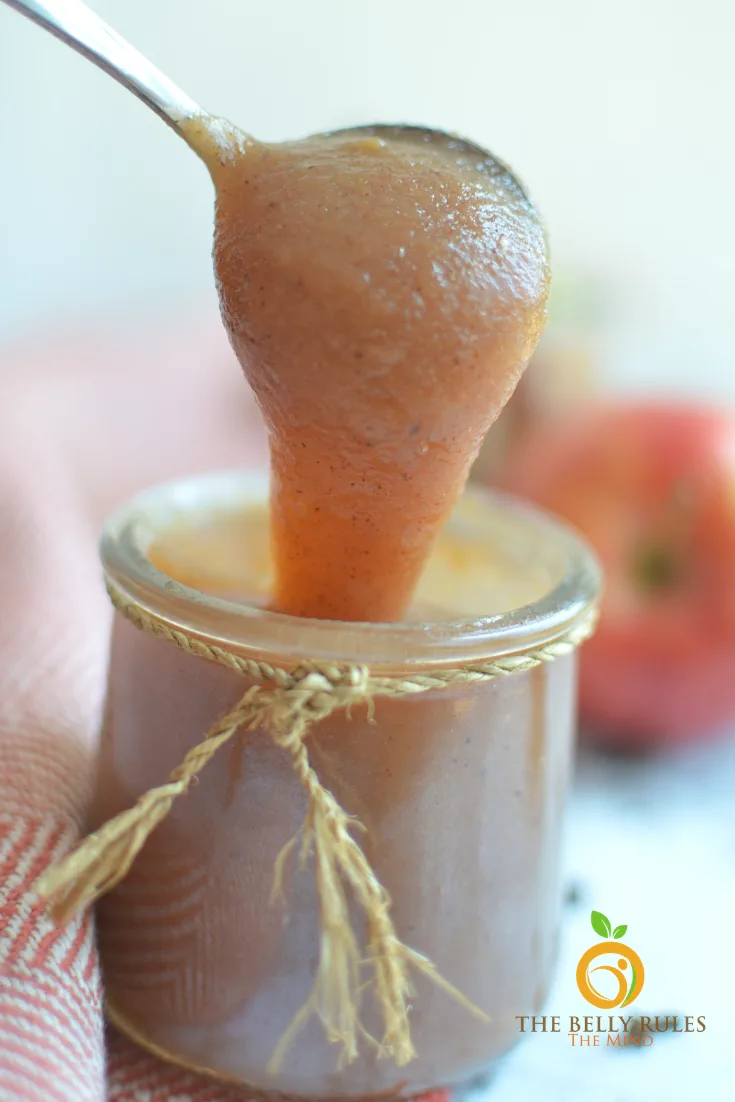 Frequently Asked Questions
Can you freeze apple butter?
Yes! You can freeze apple butter for up to 6 months. To do this, place the cooled butter in a freezer safe container, leaving a small amount of room at the top of the container.
To use, allow the apple butter to thaw in the fridge overnight.
What's the difference between homemade apple butter and applesauce?
You might think apple butter and applesauce are the same, but they're not. Both applesauce and apple butter are made by cooking apples with water and spices until softened. They are then both turned into a sauce like consistency with a blender or other device.
The main difference is that apple butter is cooked for a longer time so that it reduces it to a creamy, glossy butter-like spread. To illustrate, think of applesauce as a light, runny apple soup and apple butter as a thick, caramelized apple jam.
You can also preserve apple butter for a longer duration than applesauce.
What do I do if my apple butter is not thickening?
If your apple butter doesn't thicken, it may be due to the type of apples you used. Some apples are juicier than others and might require extra thickening. After blending your apple butter, leave it in the instant pot on saute mode. Let it cook for another 20-30 minutes, stirring regularly. This should help improve the consistency.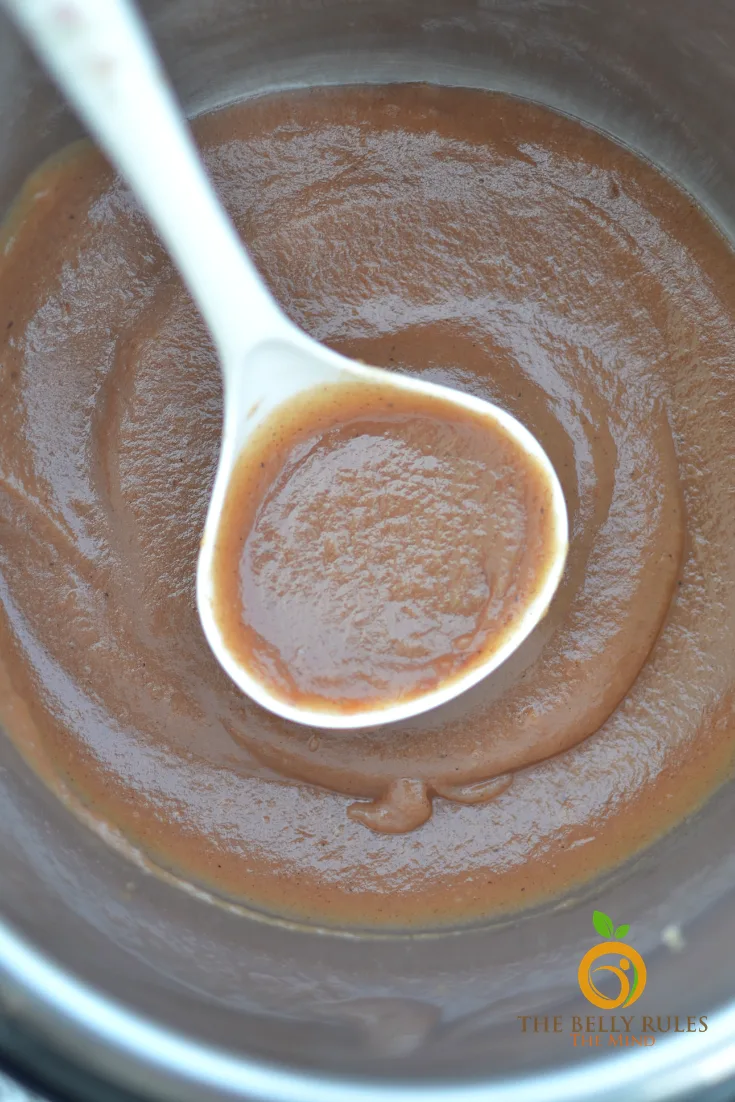 Why is apple butter called butter?
Despite its name, apple butter doesn't contain any actual butter. The term 'butter' is used to describe its creamy, spreadable texture. Think of it as a highly concentrated applesauce that's slowly cooked until it's rich and caramelized. Love jam or preserves? Apple butter falls into the same family, offering a sweet, apple-infused taste. Try spreading it on your toast for a delightful morning treat!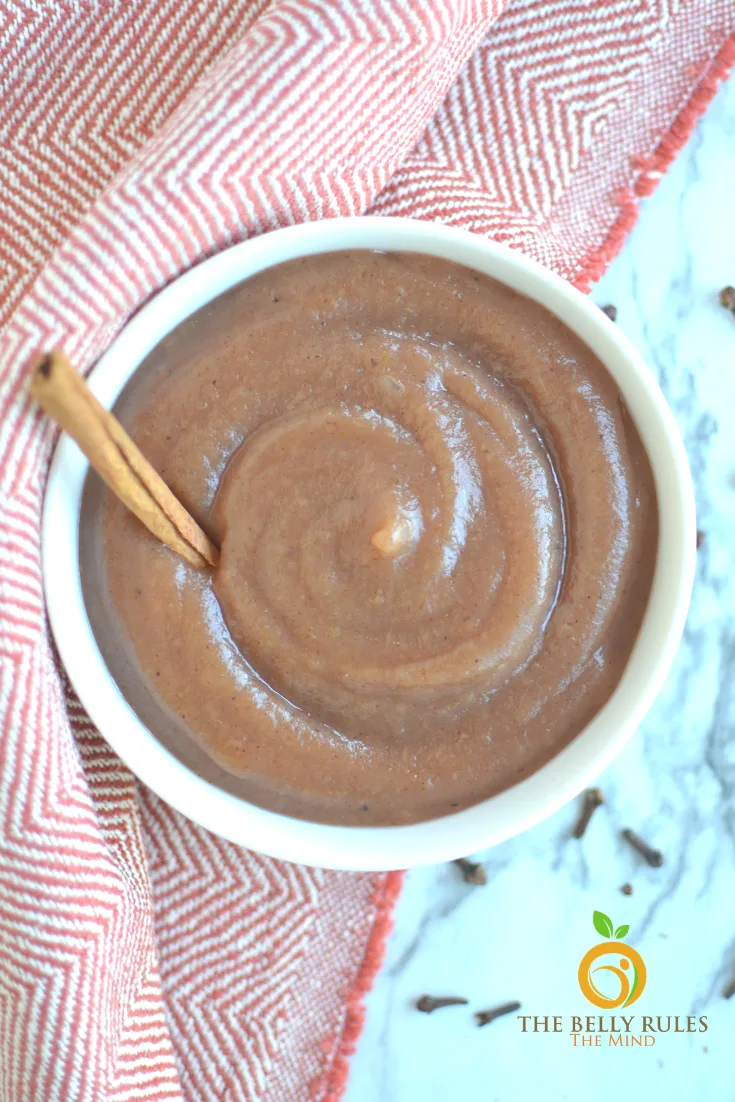 How long is apple butter good for?
Apple butter's shelf life largely depends on how you store it. If you place it in an airtight container and refrigerate, it will last for about 2 weeks. You can freeze apple butter up to 6 months. Finally, properly sealing it in jars makes it good for at least 1 year.
Why do you add lemon juice to apple butter
Adding lemon juice to your apple butter recipe plays a vital role in enhancing its flavor profile. It infuses a slight tanginess, balancing the sweetness of the apples and the brown sugar. The acidity from the lemon also aids in preserving the apple butter, contributing to its shelf life. For example, when making apple butter with sweet Fuji or Gala apples, the tapered sweetness with a hint of lemon creates a more balanced, less cloying taste. Its addition takes your homemade apple butter from good to extraordinary, making it a must-include ingredient in your recipe.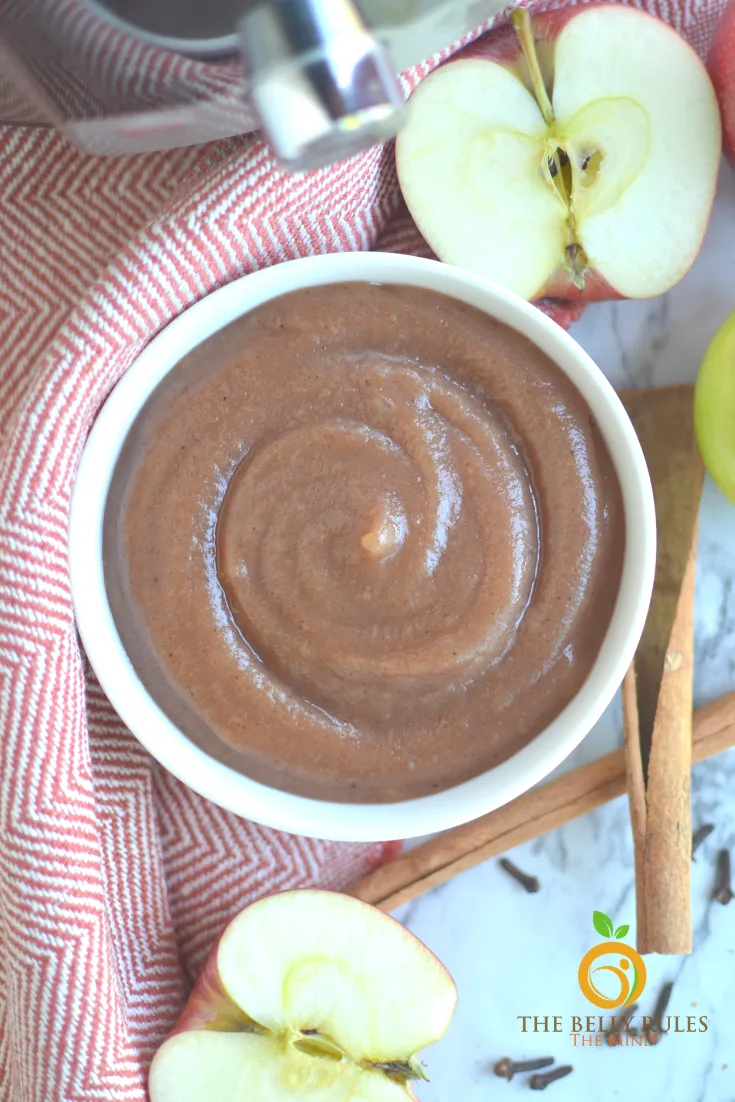 How do you serve apple butter
Apple butter is a versatile spread that can elevate your meals with its sweet and slightly spiced flavor. Its uses aren't just limited to being a spread on bread or toast. Here are numerous ways you can enjoy it:
Dollop it on top of ice cream for a tasty twist
Blend it into your milkshakes for added richness
Layer it on freshly baked biscuits for a comforting snack
Smear it on croissants to aid those sweet cravings
Be sure to experiment and find your favorite way to use apple butter!
Instructions to make apple butter using a slow cooker
Wash, peel, core, and slice these apples.
Add your sliced apples to a slow cooker, preferably 6-quarts or larger.
Next, add the apple slices, spices, lemon juice, and water (or apple juice) to the inner pot of your Instant Pot.
Stir well to coat the apple slices.
Cover the slow cooker and let it cook on HIGH for 5 hours or on LOW for 8-10 hours.
Once done, blend the apple mixture until smooth either in a blender or using an immersion blender.
If desired, for a thicker consistency, cook it uncovered on LOW in the slow cooker for additional hours.
Finally, store in sterile containers in the refrigerator for up to two weeks or freeze for longer storage.
Love easy spreads?
Do you love easy spreads for your toast, bagels, and other baked goods? Then you should definitely check out our 3 ingredient homemade Strawberry jam and homemade pineapple jam.
Let us know what you think
After you make this delicious apple butter, let us know how it went! When you make them, be sure to take a pic and tag us on Instagram @dbellyrulesdmind or Facebook @thebellyrulesthemind!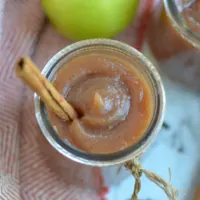 Easy Homemade Instant Pot Apple Butter
Additional Time:
10 minutes
If you love Apples, Delicious & Sugar Free Instant Pot Homemade Apple Butter Recipe is one you should certainly make this fall. This recipe is the epitome of fall to me and it couldn't get easier, made in the instant pot or slow cooker. This Instant Pot applesauce / apple butter recipe has no added sugar and can be made in under 30 minutes! You have an amazing spread for waffles, bagels, muffins, pancakes. So skip the store-bought stuff and make your own sweet, tart butter in just a few easy steps. Check out the video recipe.
Ingredients
Apples - 4 pounds (12 -15 apples)
Water or apple juice - 1/2 cup
Dash of vanilla extract - 1 tbsp
Cinnamon - 1 tbsp
Allspice - 1/4 teaspoon
Nutmeg - 1/8 tsp
Juice of 1 lemon
Instructions
Wash and slice apples with a apple slicer.

Add apple slices ,spices ,lemon juice and water to the inner pot of your Instant Pot.

Put the lid on the Instant Pot, set vent to sealing, pressure cook it for 15 minutes.

When done , quick release the pressure.

Remove the lid and puree the cooked apples and spices with an immersion blender .

Blend it till everything is smooth and lump-free.

Press the SAUTE button.

Place a glass cover and keep stirring the apple butter frequently ,it will take for 10- 20minutes until it thickens.

Be careful with this step, as the mixture is HOT and splashes up.

Keep boiling until the desired consistency is achieved. Use the spoon to draw a line through the apple butter on the bottom of the pot if the line holds for 5 seconds before the apple butter merges back together, it's finished cooking.

After the apple butter reaches the desired consistency , let it cool.

Transfer it into jars and store in the fridge for a week, or you can also freeze it in freezer jars or can it
Recommended Products
As an Amazon Associate and member of other affiliate programs, I earn from qualifying purchases.
Nutrition Information
Yield

50
Serving Size

1
Amount Per Serving
Calories

23
Total Fat

0g
Saturated Fat

0g
Trans Fat

0g
Unsaturated Fat

0g
Cholesterol

0mg
Sodium

1mg
Carbohydrates

6g
Fiber

1g
Sugar

4g
Protein

0g
All information and tools presented and written within this site are intended for informational purposes only. We are not a certified nutritionist and any nutritional information on TheBellyRulesTheMind.net should only be used as a general guideline. This information is provided as a courtesy and there is no guarantee that the information will be completely accurate. Even though we try to provide accurate nutritional information to the best of our ability, these figures should still be considered estimates.
Hello, I am Soniya, the cofounder of The Belly Rules The Mind. Originally from Mumbai, India, I am settled in Virginia US with my husband.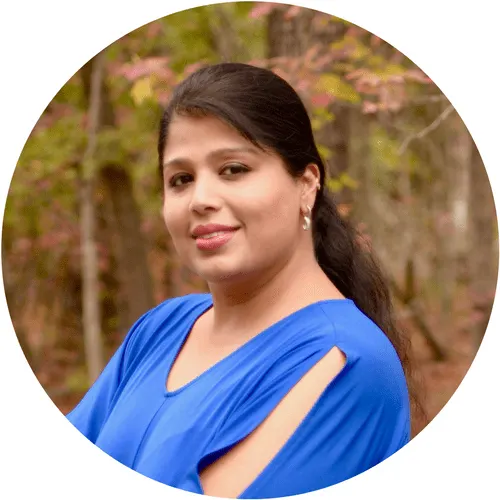 I am a mother of 2 energetic boys, referred to as R2 (15-year-old) and R3 (10-year-old) on the blog. In case you are wondering who is R1, well that is my husband.
My hubby and I were born in Mumbai, India, where we were spoiled by the wealth of food choices available to us. We could enjoy everything from yummy street food to multi-cuisine restaurants and we became very picky about what we like and what we don't. Read more