Creamy jalapeno sauce is an at home copycat of the famous Taco Bell quesadilla sauce. It combines the irresistible flavor of ranch, jalapenos, and various spices to make a zesty dip that is perfect for all your favorite Mexican inspired foods.
Come JOIN US on our FACEBOOK group and be a part of our community and discuss various recipes, tips and tricks.
LET'S BE FRIENDS ON PINTEREST! WE'RE ALWAYS PINNING TASTY RECIPES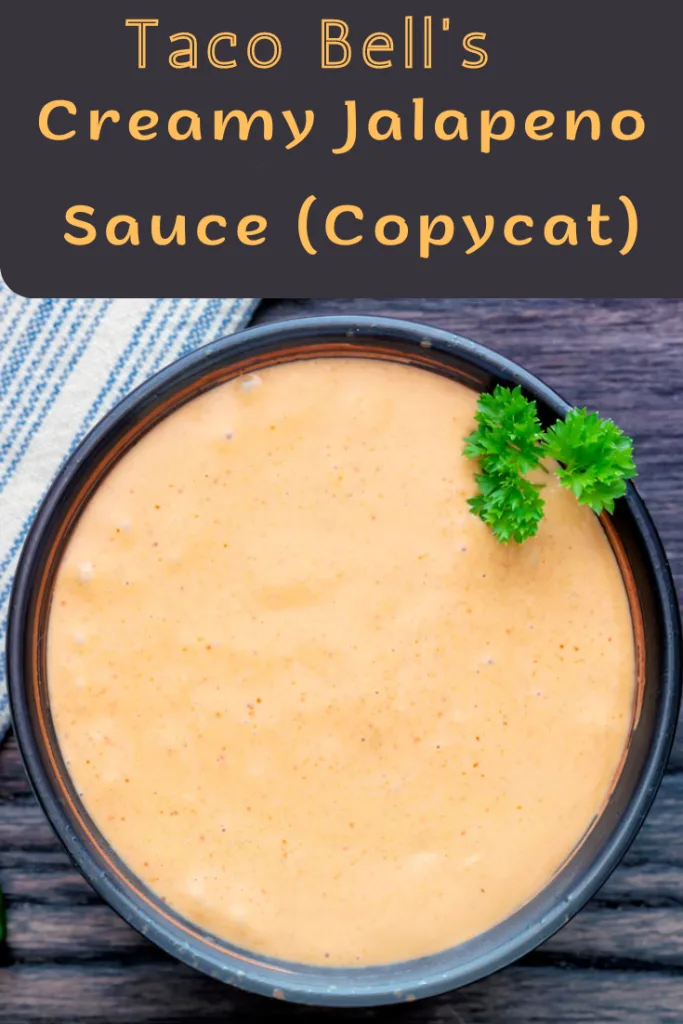 Jump to:
What is Creamy Jalapeno Sauce?
Our creamy jalapeno sauce is a thinner version of jalapeno dip. It uses ranch dressing as a base and combines jalapenos with several different spices. The result is a creamy dipping sauce or great topping for your favorite Mexican inspired foods.
We love to serve this creamy jalapeno sauce with burrito bowls or serve it over tacos. It is also great as a dip for tortilla chips. It's also great to bring to parties as a spicy dip that everyone will love.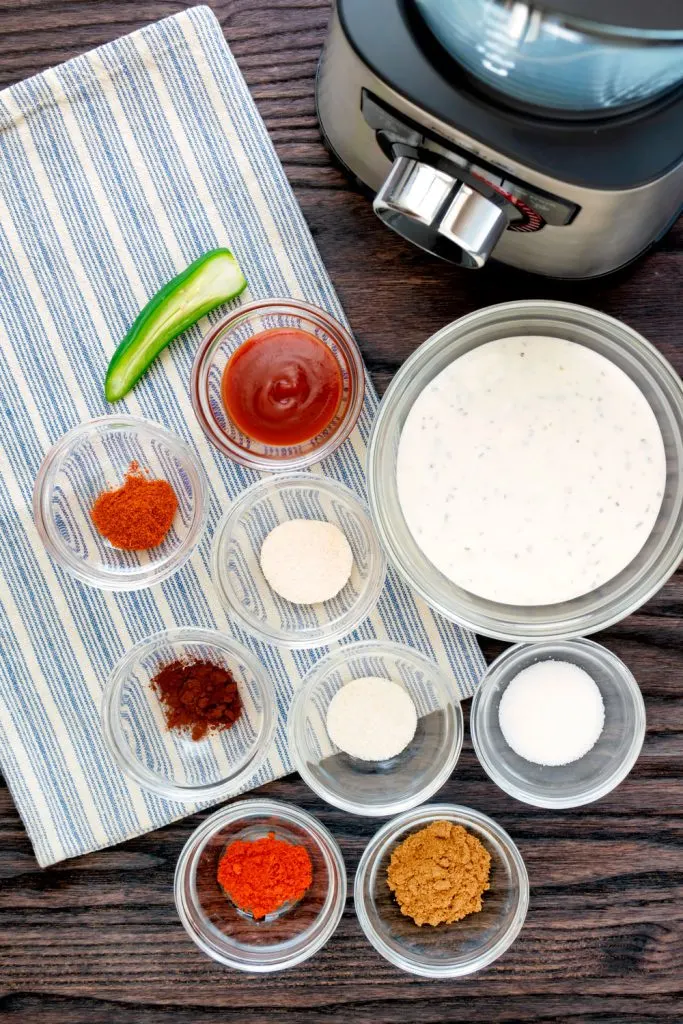 Ingredients used to make the best Copycat Jalapeno sauce
When you want to make the best tasting copycat jalapeno sauce, you'll want the following on hand:
Ranch Dressing - You can use your favorite brand.
Fresh jalapeño pepper - If you prefer or only have pickled versions, you can use them instead.
Spices - You'll want to use ground cayenne pepper, paprika, onion salt, garlic powder or garlic salt, and ground cumin. These dried spices give you flavor of onions and garlic without any chopping.
Unsweetened cocoa powder - This adds flavor and richness to the sauce without making it taste like chocolate.
Granulated sugar - The sugar helps cut into the heat a bit.
Sriracha sauce - In a pinch, another hot sauce can work, but you may notice slight flavor differences.
How to make creamiest Jalapeno Salsa
One of the great things about our jalapeno sauce is that it requires one step to make. All you need to do is measure out the ingredients, add them to a blender or food processor, and blend until smooth.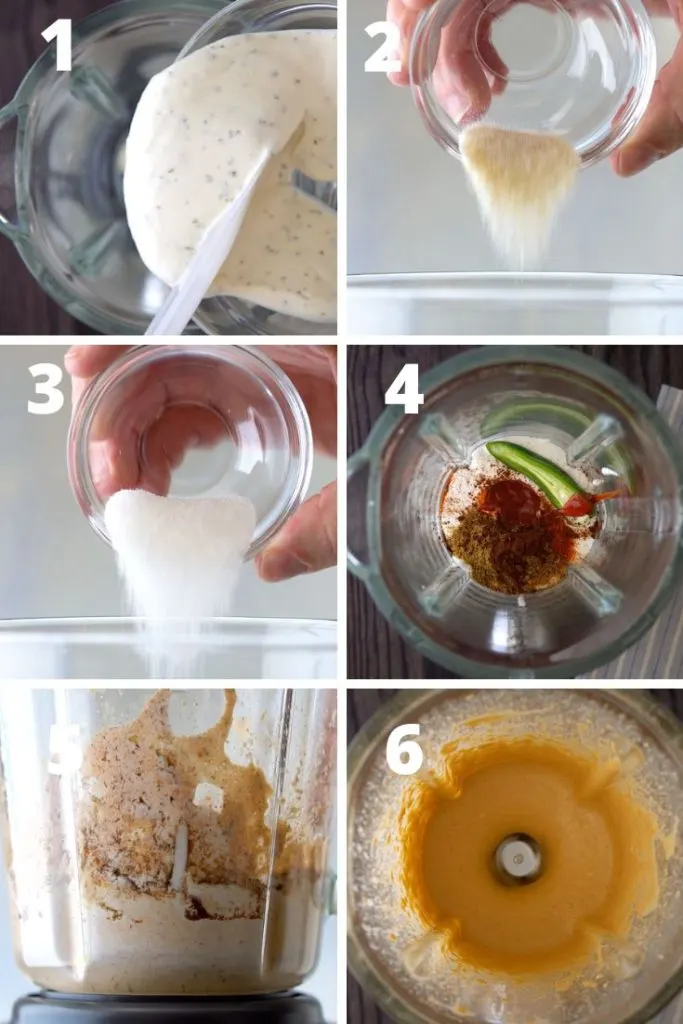 Refrigerate for 1 hour before using.
That's it! You can spend the rest of the time preparing other dishes or just relaxing.
Pro tips and tricks
When you want to make the best copycat version of Tacobell Creamy Quesadilla Sauce, you should follow these easy tips and tricks:
Add more peppers or spices to heat things up
Use fresh jalapenos for the best flavor
Make the sauce a few hours or even a day ahead of time so the flavors can all blend together
For extra tang or a thicker sauce, add ½ cup of sour cream and ½ cup of ranch instead of all ranch
Add a squeeze of lime juice for extra zest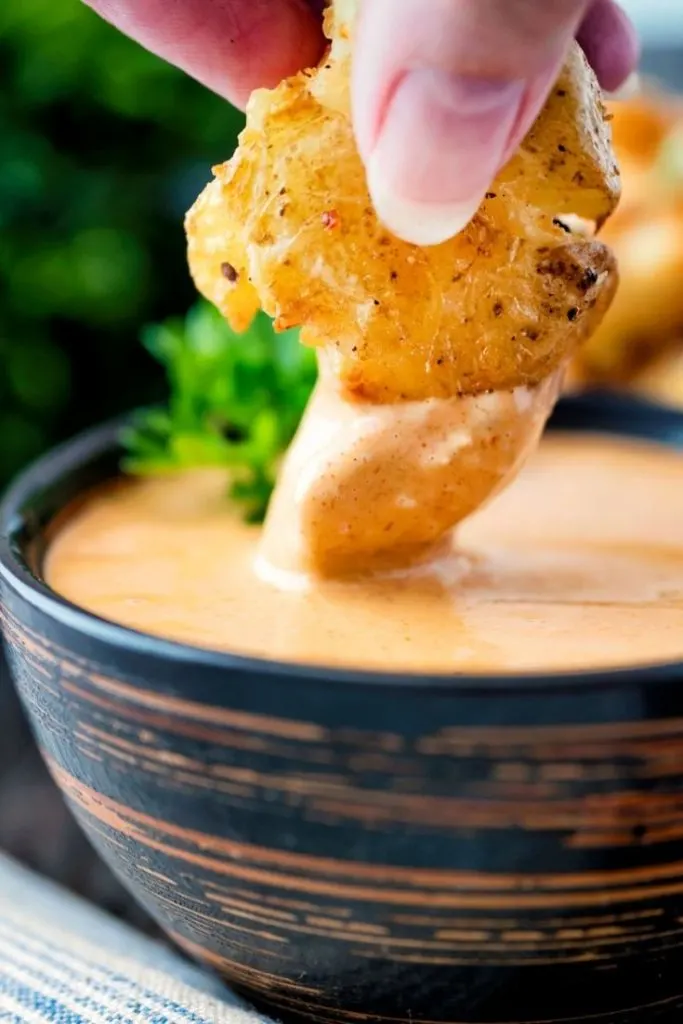 How to serve
When you make this copycat Jalapeno sauce you can serve it with your favorite Southwestern and Mexican inspired dishes like tacos, burritos or some of our favorites.
Some of our favorites include:
We also love it as a salad dressing on almost any southwestern style salad.
You can also serve it alongside or on top of quesadillas. It makes a great dipping sauce for tortilla chips too!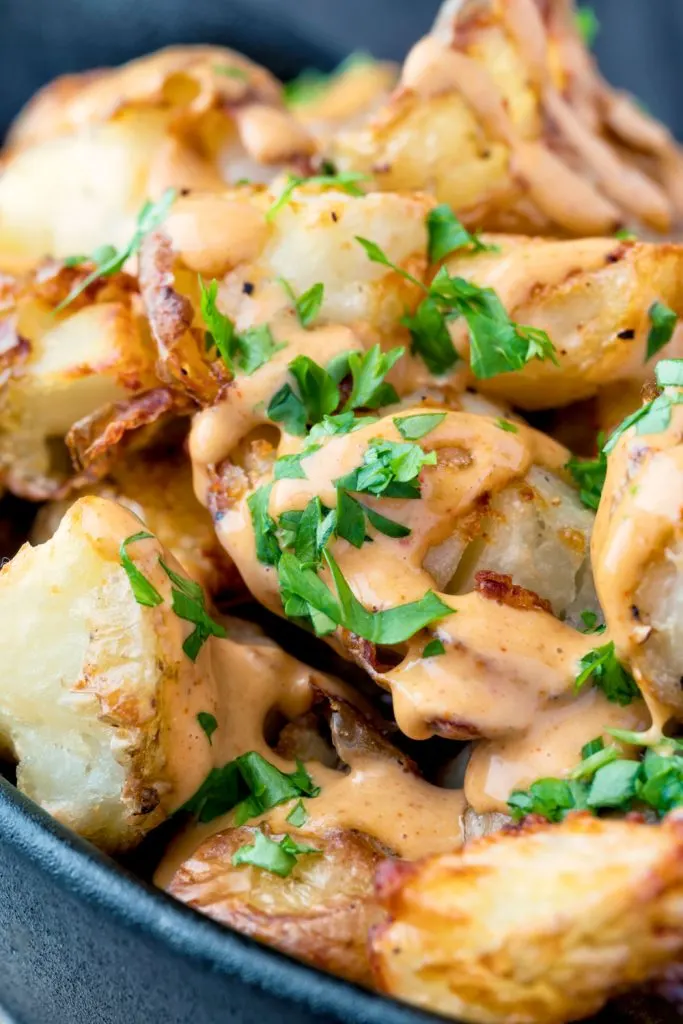 How to store
Once you make the creamy jalapeno sauce, you'll want to pour it into an airtight container. You can then store it in the fridge for about 5 to7 days. We don't recommend freezing the sauce since it tastes best fresh.
You can, though, make it a few days ahead to let the flavors come together and then bring to a get together or serve it on Taco Tuesday and slowly drizzle it over your favorites.
Can I substitute Jalapeno to pickled Jalapeno for more flavor?
Yes! Using fresh jalapenos gives a fresher flavor to the whole dip. We prefer to use fresh peppers too because it cuts down on the salt found in pickled jalapenos.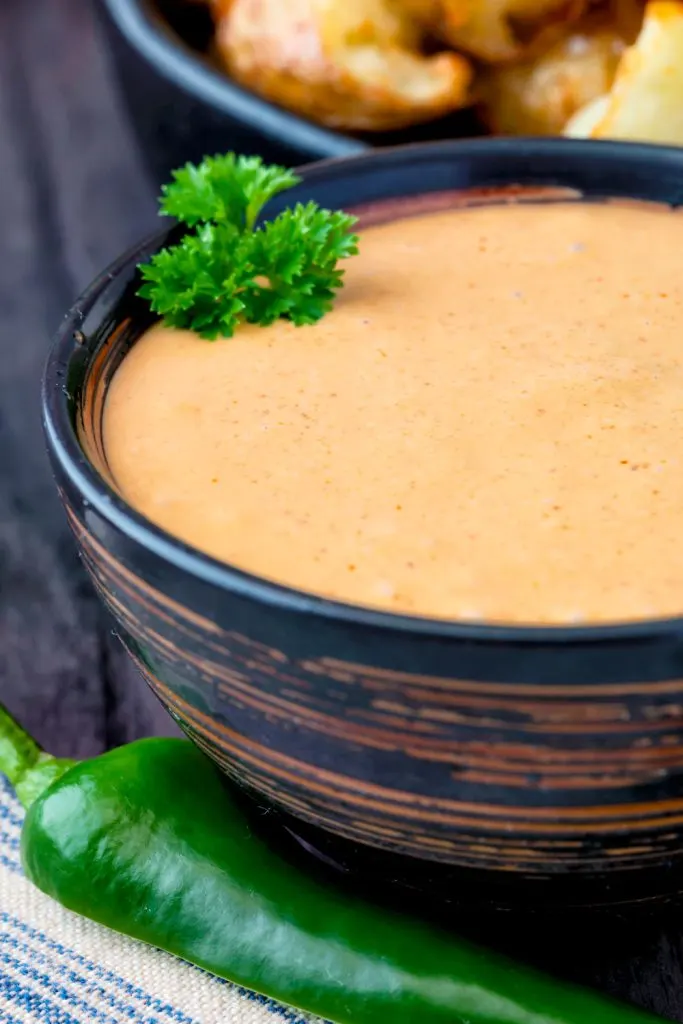 Can I use mayo instead of ranch dressing?
Yes! While ranch dressing adds some nice flavor, you can use tangy mayo either when you are in a pinch and don't have ranch or if you just prefer the flavor of mayo instead.
How can I make this flavorful Jalapeno sauce more spicy
First, start off slow! Jalapenos, while not the spiciest pepper out there, do have natural heat.
That said, you can try these tips to add more heat:
Mix in some hotter peppers like adobo peppers or, if you are brave, ghost peppers
Taste and add in more dried spices like pepper and chili powder
Let us know what you think
If you make this delicious recipe, let us know how it went! When you make this, be sure to take a pic and tag us on Instagram @dbellyrulesdmind or Facebook @thebellyrulesthemind!
More Sauces
If you love this sauce, try these other sauces and dips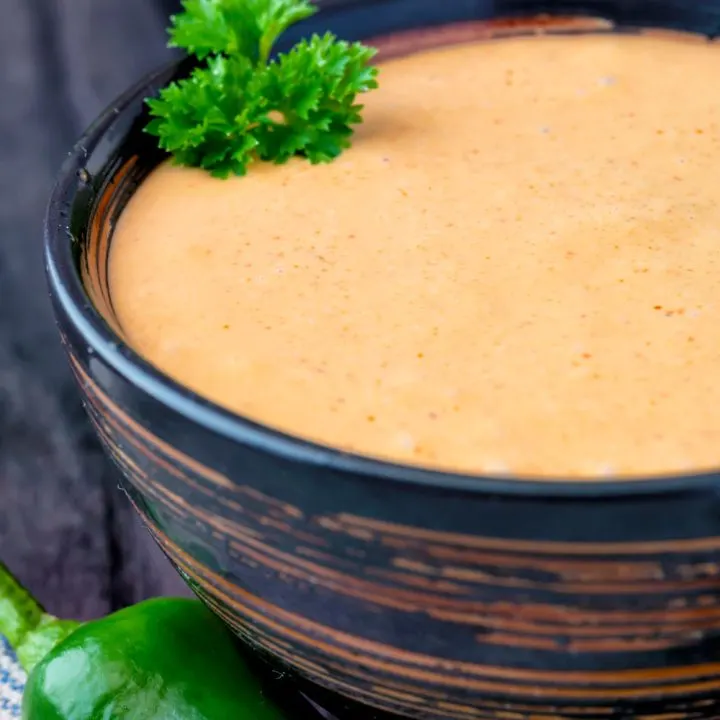 Creamy Jalapeno Sauce Taco Bell Copycat
Creamy jalapeno sauce is an at home copycat of the famous Taco Bell sauce. It combines the irresistible flavor of ranch, jalapenos, and various spices to make a zesty dip that is perfect for all your favorite Mexican inspired foods.
Ingredients
Ranch Dressing 1 cup
fresh jalapeño pepper 1/2
ground cayenne pepper 1 tsp
paprika 1/2 tsp
unsweetened cocoa powder 1/4 tsp
granulated sugar 2tsp
sriracha sauce 3 tsp
onion salt 1/2 tsp
garlic salt 1/2 tsp
ground cumin 11/2 tsp
Instructions
First, whisk the mayonnaise, Dijon mustard, whole grain mustard, honey, lemon juice, and garlic.
Next, sprinkle it with Kosher salt, pepper, and paprika as desired.
Finally, cover the bowl and refrigerate for at least 30 minutes and up to 1 day before serving.
Notes
Use fresh lemons instead of bottled juice for the freshest flavor
Whisk the ingredients until an emulsion forms
Use regular mayo for the richest flavor
Recommended Products
As an Amazon Associate and member of other affiliate programs, I earn from qualifying purchases.
Hello, I am Soniya, the cofounder of The Belly Rules The Mind. Originally from Mumbai, India, I am settled in Virginia US with my husband.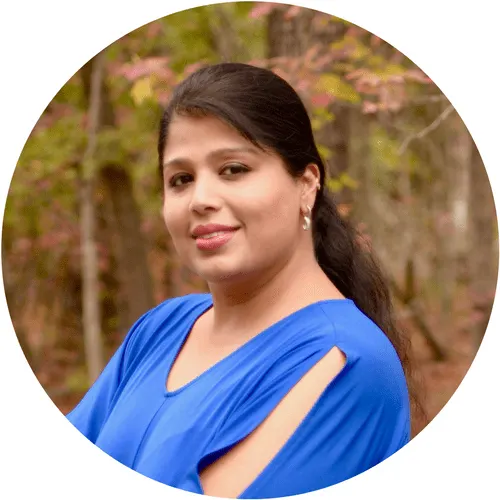 I am a mother of 2 energetic boys, referred to as R2 (15-year-old) and R3 (10-year-old) on the blog. In case you are wondering who is R1, well that is my husband.
My hubby and I were born in Mumbai, India, where we were spoiled by the wealth of food choices available to us. We could enjoy everything from yummy street food to multi-cuisine restaurants and we became very picky about what we like and what we don't. Read more