Healthy Air Fryer Apple Chips are like the best chip snack ever. These make a perfectly healthy snack when you are craving for something sweet plus it's a great way to consume a form of seasonal fruit instead of the not-so-healthy options.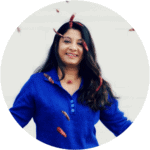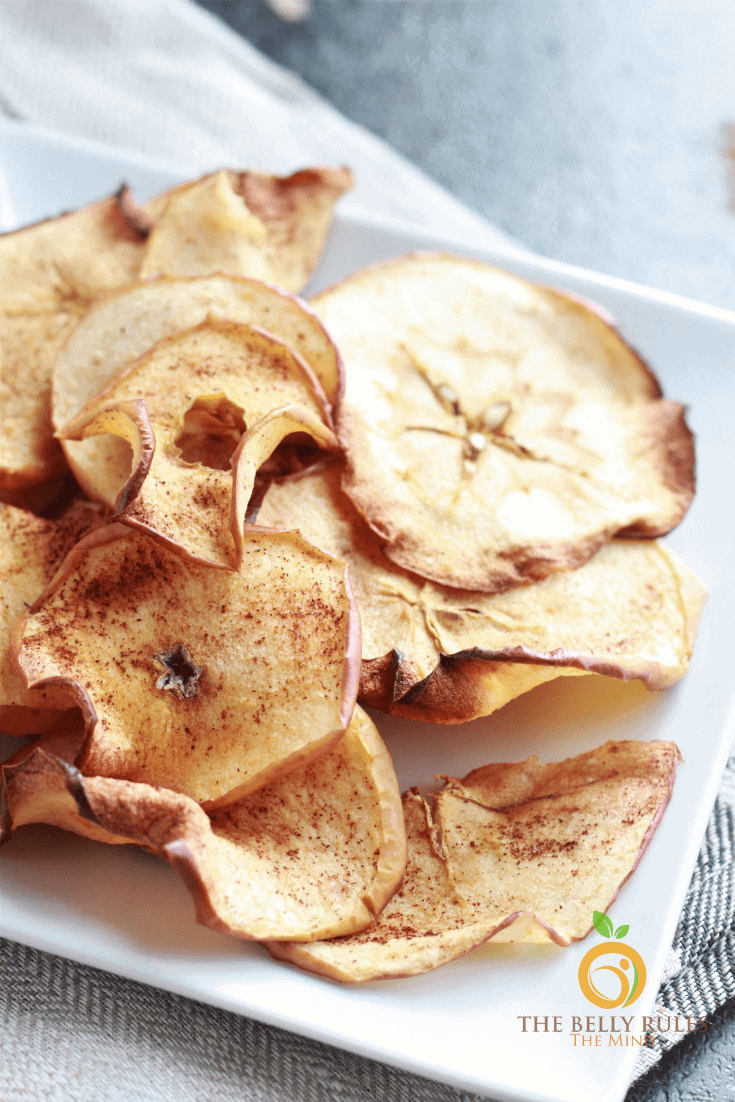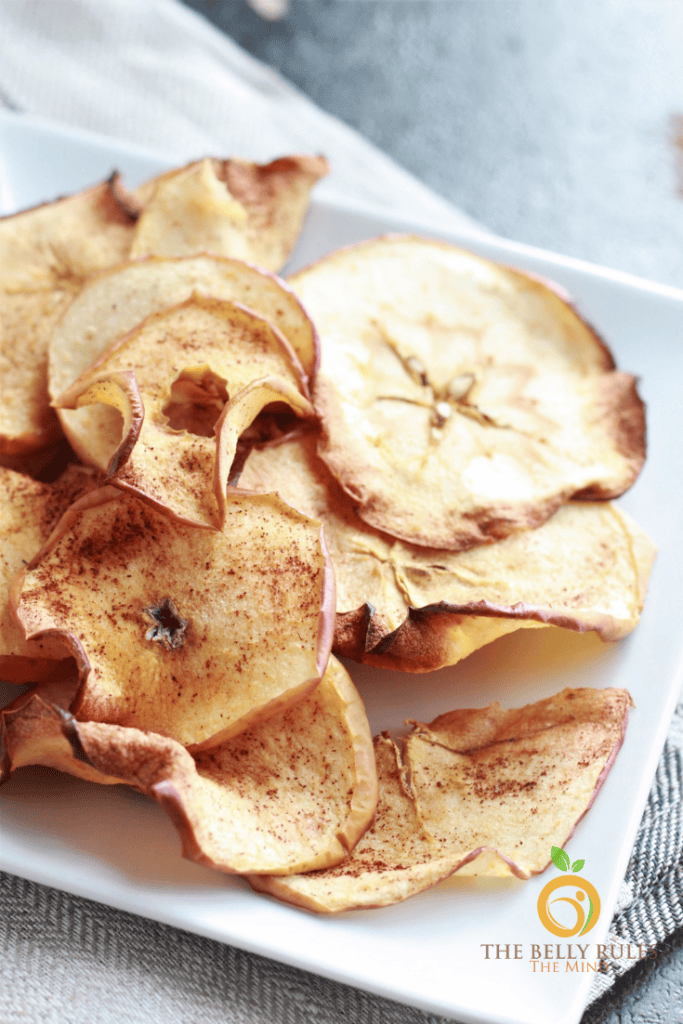 Apple Chips Snack- A ZERO smart point weight watchers snack
These Air Fried Apple Chips come together so quickly. Unlike the store-bought Apple Chips, these are minus all the bad stuff like extra sugar, preservatives and best of all, not fried. A common alternative is to bake them but this is an Air Fryer Apple Chip recipe. These Apple Chips have zero smart points on weight watchers.
How to Make Apple Chips in Air Fryer?
All you need is just a little bit of cinnamon, salt and of course apples.
Step 1: Thoroughly wash & cut the apples into very thin slices using a knife or mandolin. The thinner the crispier. Mind you not all slices will be even or perfect, but that's ok. You will still find those chips delicious.
Step 2: Rub or sprinkle cinnamon and salt on these slices and just place a layer in the air fryer in batches.
Step 3: 8 minutes is all you need for your first batch to be ready once they are in the air fryer. Of course, don't forget to flip sides halfway through. Perfectly crispy and delicious. Yum yum!!! I have shared the full recipe and some tips below that will come in handy.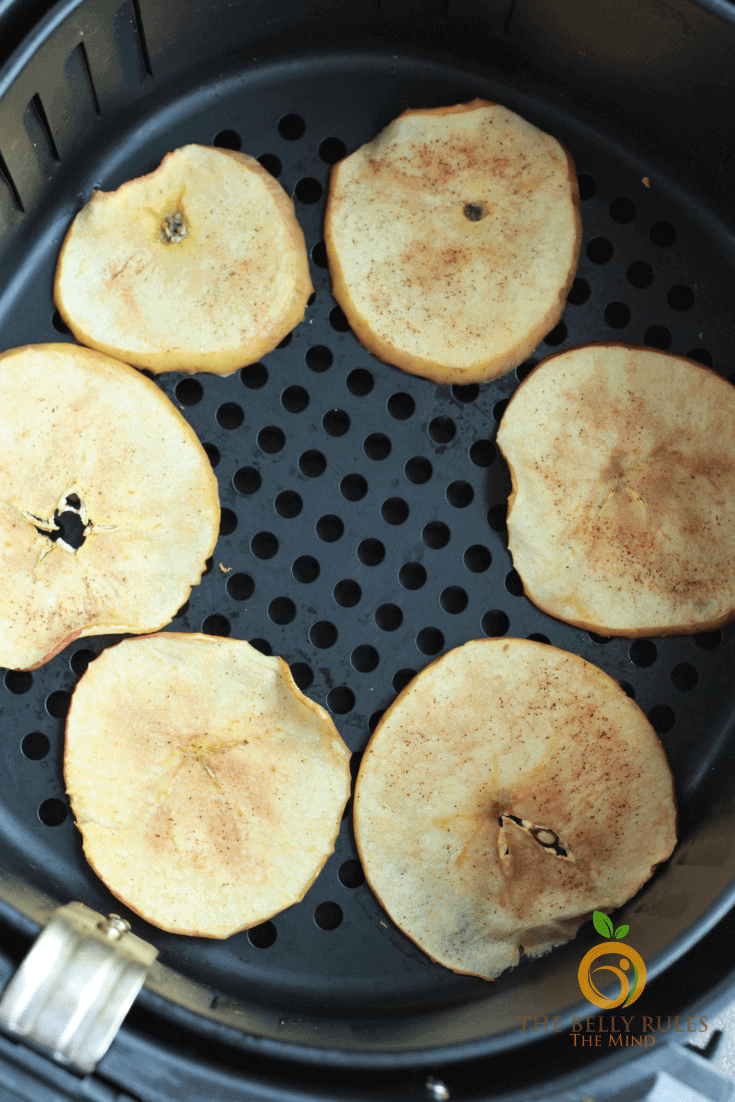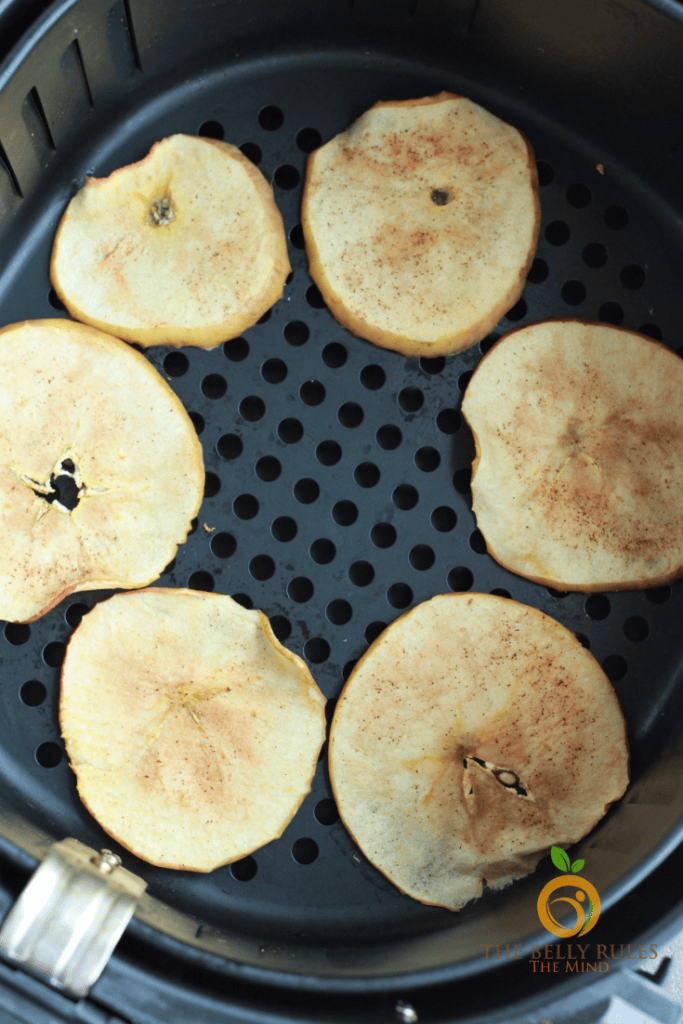 Apples
You don't have to be a nutritionist to realize that apples are healthy. An apple a day keeps the doctor away! Especially this time of the year when everybody is a victim at some point or the other from the seasonal fall allergies, flu season, back-to-school illnesses, etc Apples are the quintessential fruits of fall that gently transitions us from the fresh tastes of summer to the hearty flavours of winter. Eating apples can definitely help fight seasonal fall and winter sicknesses.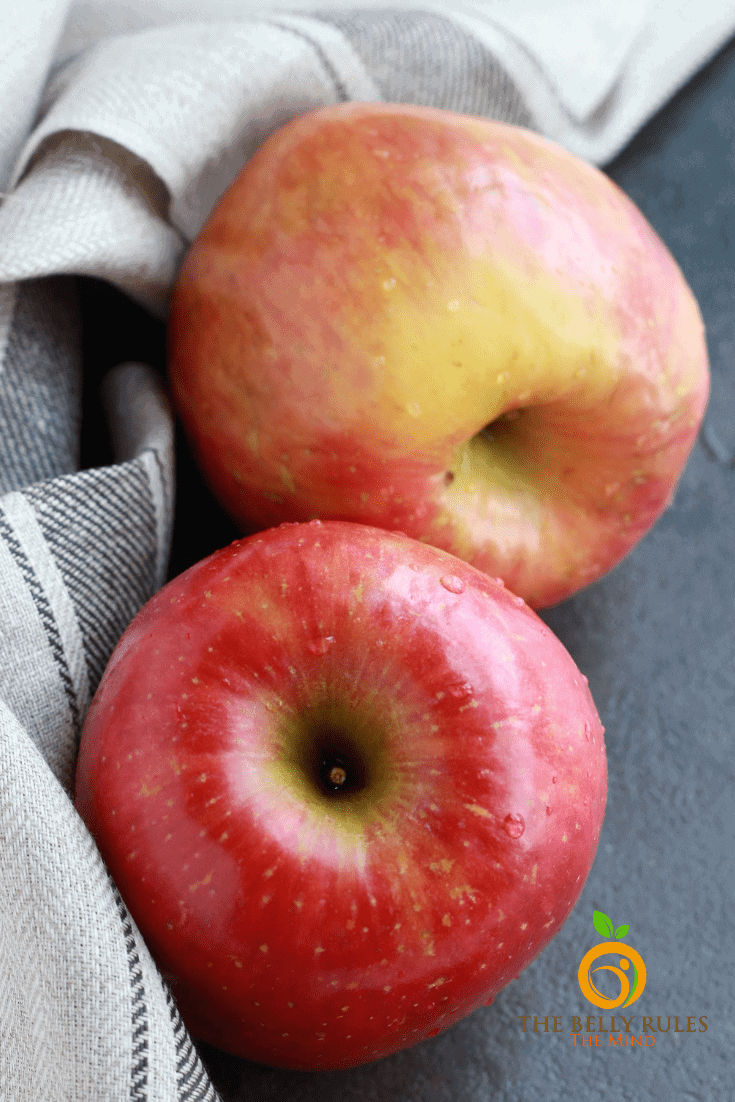 Apples rank second to berries when it comes to antioxidants. Apples are packed with vitamins C, A, and flavonoids and with smaller amounts of phosphorus, iron, and calcium. They are full of soluble fiber, help maintain blood sugar levels and also promote heart health. Apples are a low caloric fruit without fat or sodium. So whether or not you are an apple lover or no, the fruit definitely has a lot of goodness. I know a few folks who don't like Apples, but when they tried these apple chips, they actually really liked them.
Are Apple chips good for you?
These apple chips are very tempting and are always a healthier option than potato chips or other store bought snacks. These apple chips do not have any added sugar and are air fried and not fried so the saying of an apple a day keeps the doctor away can still be applied. On another note, after knowing that these are way healthier than store bought, I am sure that these cinnamon flavored apple chips will be difficult to resist. So go ahead and eat your heart out, however in moderation.
Varieties of Apples used in making Apple Chips
Did you know there are over 7500 varieties of apples grown in the world? Of which 2500 varieties are grown in the United States itself. All 50 states grow Apples. You know, October is also known as the National Apple Month. Some popular varieties to make Apple Chips are Gala, Fuji, Goldrush, Granny Smith, Honeycrisp, Pink Lady, Cortland, Empire, Gravenstein to name a few. Most of these apples are naturally on the sweeter side so you don't need to add any sugar.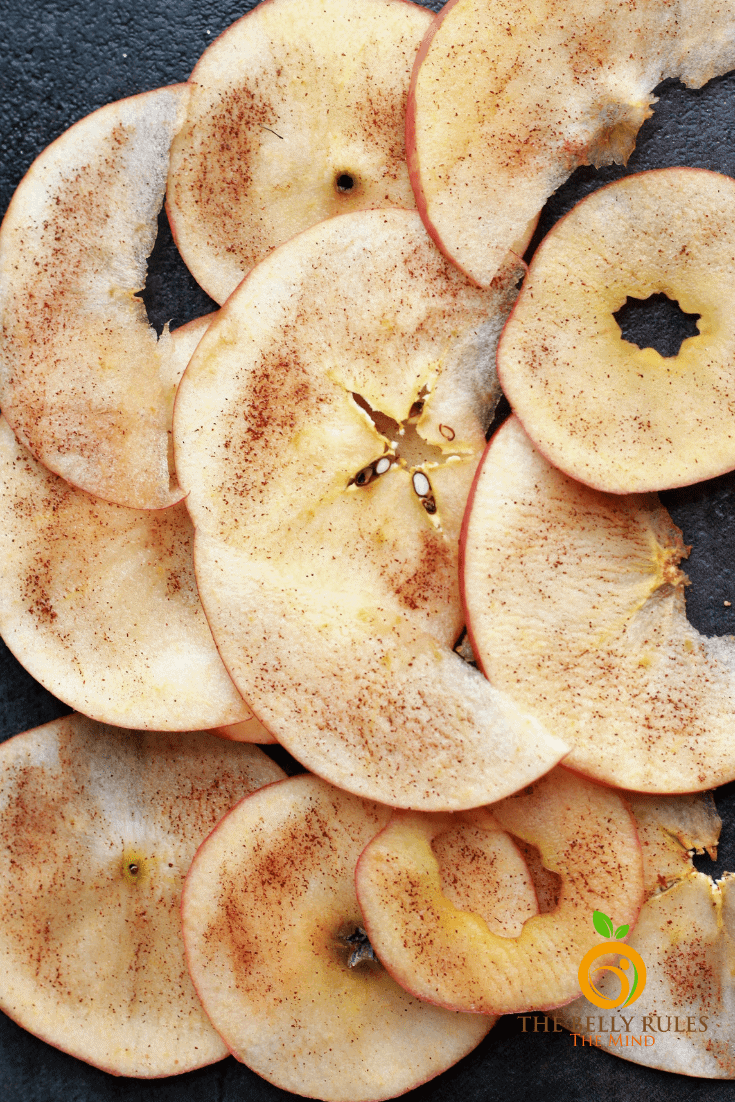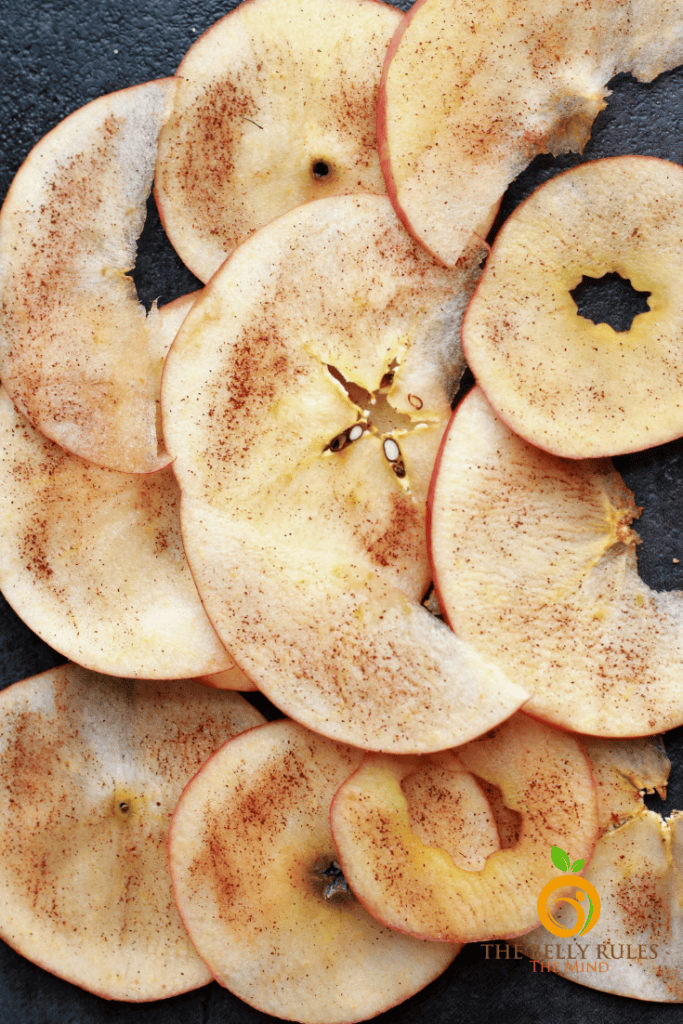 Tips for making Air Fried Apple Chips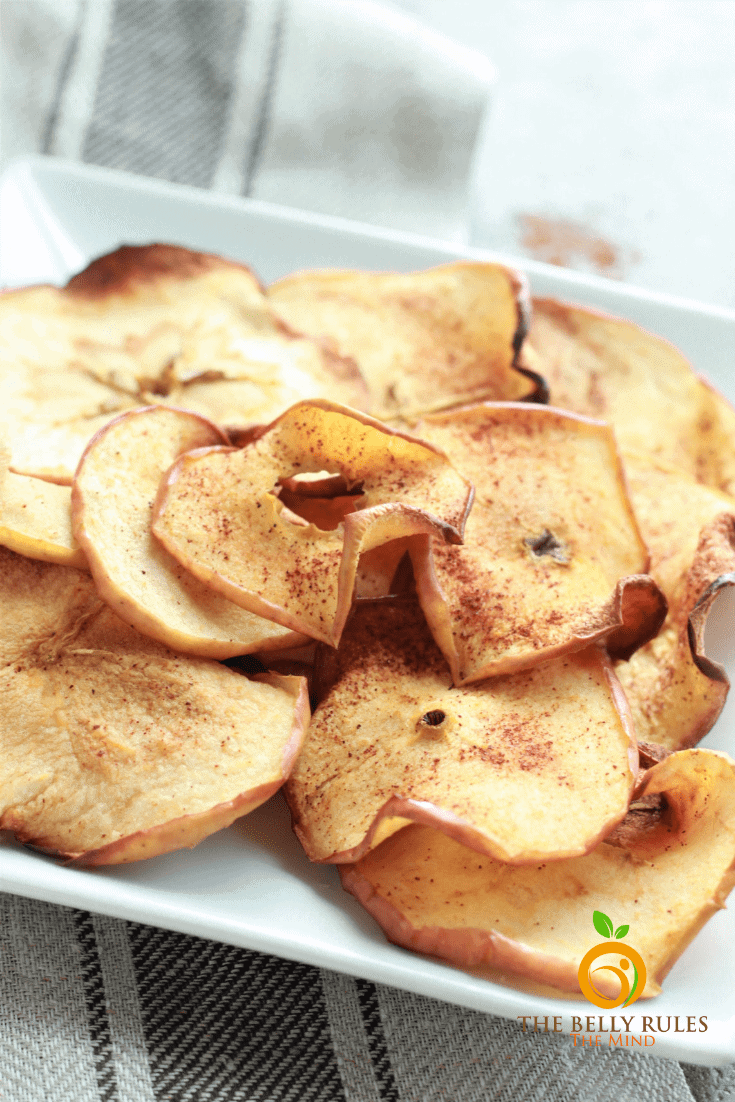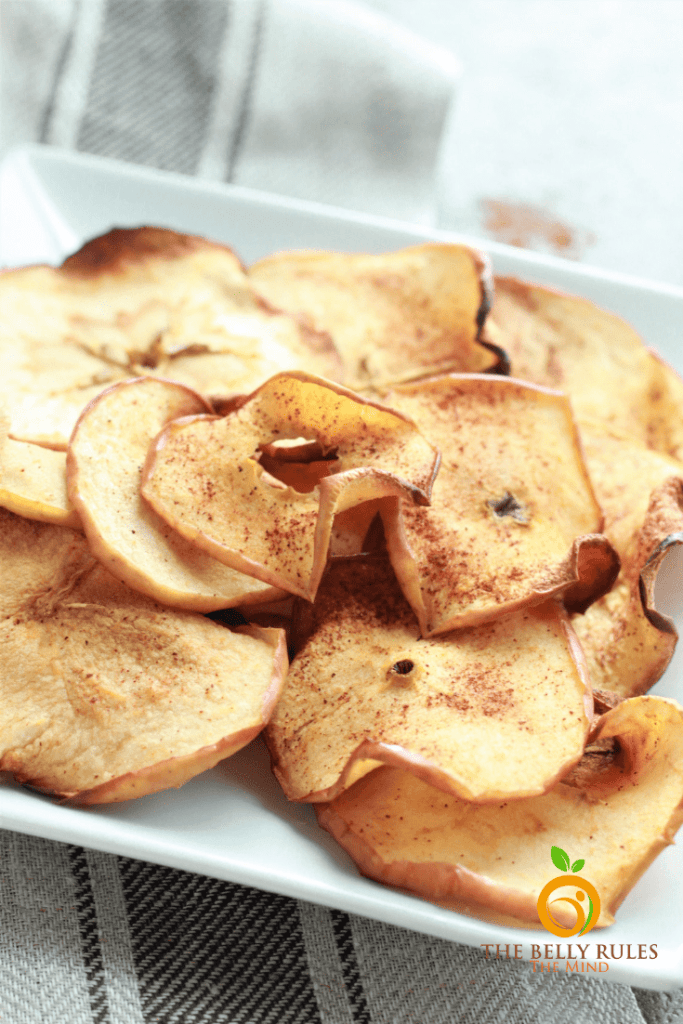 Ways to enjoy Apple Chips
I honestly love them as is. However, you can add them to your trail mix, or to your morning breakfast granola, oatmeal, salads, or even yogurt. You won't be disappointed at all. So let's get started.
If you liked Apple chips, try out our Instant Pot Apple Butter or Instant Pot Apple Crisp.
Apple chips are a healthy snack for your kid's lunchbox
Apple chips are a healthy snack that you can pack in your kid's lunchbox. You can complement it with
Try out our
You would want to save money by making
If you are a fan of healthy eating and have just purchased an instant pot, Try out our 110+ Instant Pot Vegetarian Recipes. From Soups to Pasta and from Appetizers to Desserts and everything in between.
Yield: 3 cups
Air Fryer Apple Chips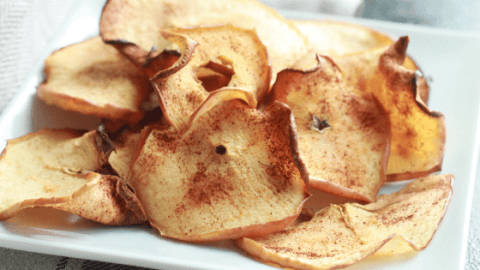 Air Fryer Apple Chips - These are crispy, delicious and super easy to make. Satisfy your sweet craving with this perfectly healthy snack that is not fried or baked but made in the Air Fryer. Vegan. Gluten-Free. Soy-Free. Dairy-Free. Oil-Free. All you need is just 8 minutes before you can devour them.
Ingredients
3 large sweet, crisp apples, such as Honeycrisp, Fuji, Jazz, or Pink Lady
3/4 teaspoon ground cinnamon
a pinch of salt
Instructions
Thoroughly wash the apples in warn water or apple cider vinegar.
You can either core the apples or if you are like me just leave the seeds in there.
Preheat the air fryer at 390 degrees F.
Using a mandolin or sharp knife, cut the apple sideways into 1/8th inch rounds.
Mix cinnamon and salt in a bowl.
Arrange apples in a single layer and sprinkle or rub some cinnamon and salt mixture.
Arrange a single layer of the above apple slices in the air fryer.
Cook for 8 minutes at 390 degrees F, flipping sides half way through. First batch is ready in 8 mins. Repeat above step for other batches.
Once you are happy with the crispiness, cool the chips on a cooling rack.
Enjoy them as is or store them into an air tight container.
Notes
If you are not a cinnamon, you can completely skip that step.
Nutrition Information:
Yield:
6
Serving Size:
1cup
Amount Per Serving:
Calories:

65
Trans Fat:

0g
Sodium:

4mg
Carbohydrates:

18g
Fiber:

5g
Sugar:

11g