Vegetable Chow Mein made in an instant pot in under 15 minutes. It is so easy that you don't need to be an expert in cooking to get the kudos you deserve. Do you ever have one of those nights where you want just want everyone to sit at the table and happily eat dinner, no complaining? This Instant Pot Vegetable Chow Mein recipe is my go-to recipe for that night. When I make these noodles everyone gobbles them up. They are so easy to make in this instant pot!
Vegetable Chowmein has been shared over 53K+ times and has 400+ Reviews
LET'S BE FRIENDS ON PINTEREST! WE'RE ALWAYS PINNING TASTY RECIPES!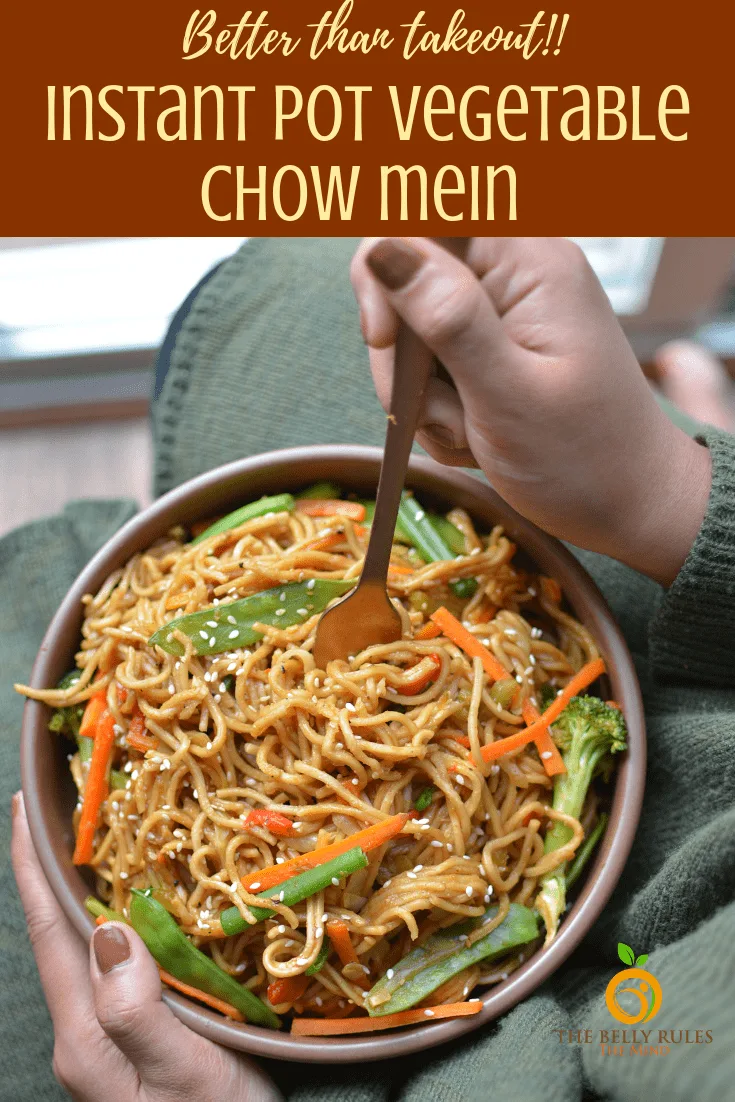 Owner of a new Instant Pot? Don't know where to start?
We have over 110+ Instant Pot Vegetarian Recipes to help you get comfortable and eventually an expert using the Instant pot. Tried and tested techniques and instructions to ensure you are successful the first time. We also have out favorite 15+ Easy Instant Pot Recipes For Beginners to get you started. Finally if you have ever gotten the dreaded Instant Pot Burn Message , you can learn the tricks to avoid it.
Jump to:
Video - How to Make Vegetable Chowmein
What kind of noodles are used in chow mein?
For the best tasting Chow Mein, we recommend Chings Chinese Noodles. If you cannot find them at a store near you, use Barilla Spaghetti. Any other brand may require some experimentation with the quantity of water and time.
What is so unique about this Chow Mein Recipe?
I am sure you would have seen a lot of recipes on the net talking about how easy and tasty their recipe is. Yes, it does sound like a cliche that my recipe is indeed unique. Most recipes you find on the internet use spaghetti and it does not taste like the chow mein you would get in your favorite Asian restaurant. This recipe uses dried noodles - the original way of preparing chow mein. It is flavorful, tasty and cannot get simpler than this.
Why you will love these Vegetable Chow Mein Noodles
Ever thought of having a good bowl of vegetable chowmein ? from your favorite restaurant and being too tired to go to your preferred Asian place? Look no further as this Instant Pot lomein will match the flavor, and is way healthier than the ones you get at the restaurant. You can control the ingredients that go in it ensuring no MSG or high sodium content in this awesome chow mein recipe.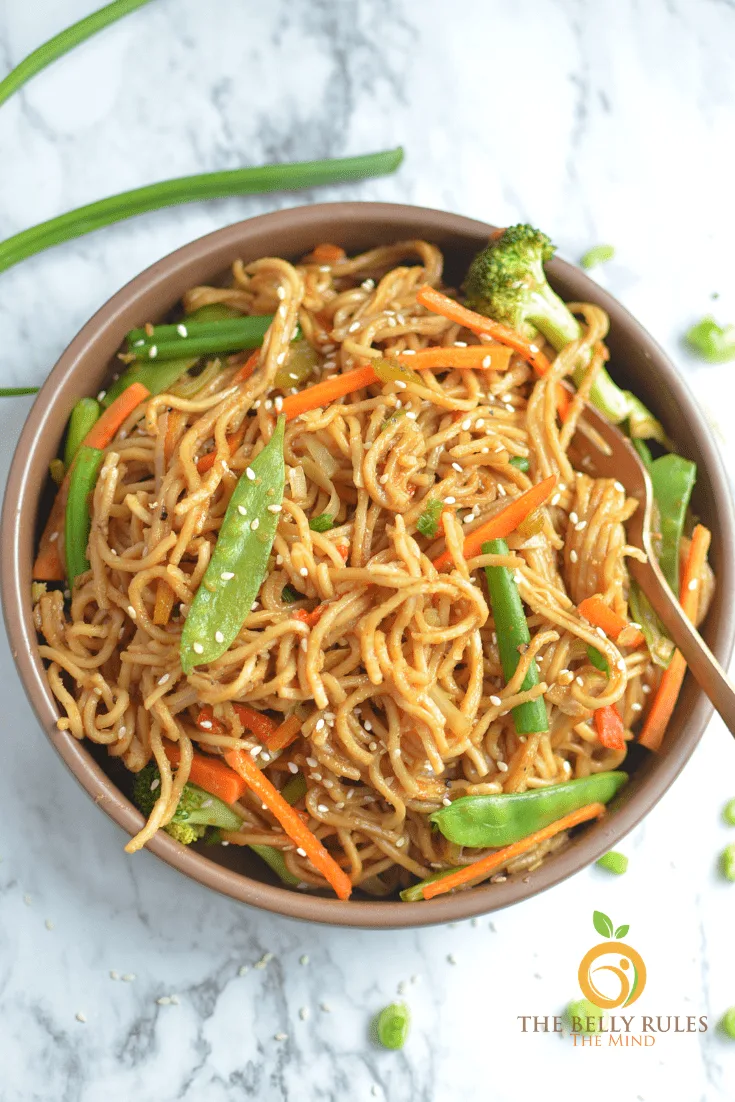 How to Make Chowmein in an Instant Pot
It is super tasty and your kids will have a new appreciation for you as an awesome cook! You can prepare this in under 15 minutes of total time. This dump and forget recipe is an instant hit with kids and it cannot get easier than this. I love to pair these awesomely tasty vegetable chow mein with spring rolls to round out the meal a little bit.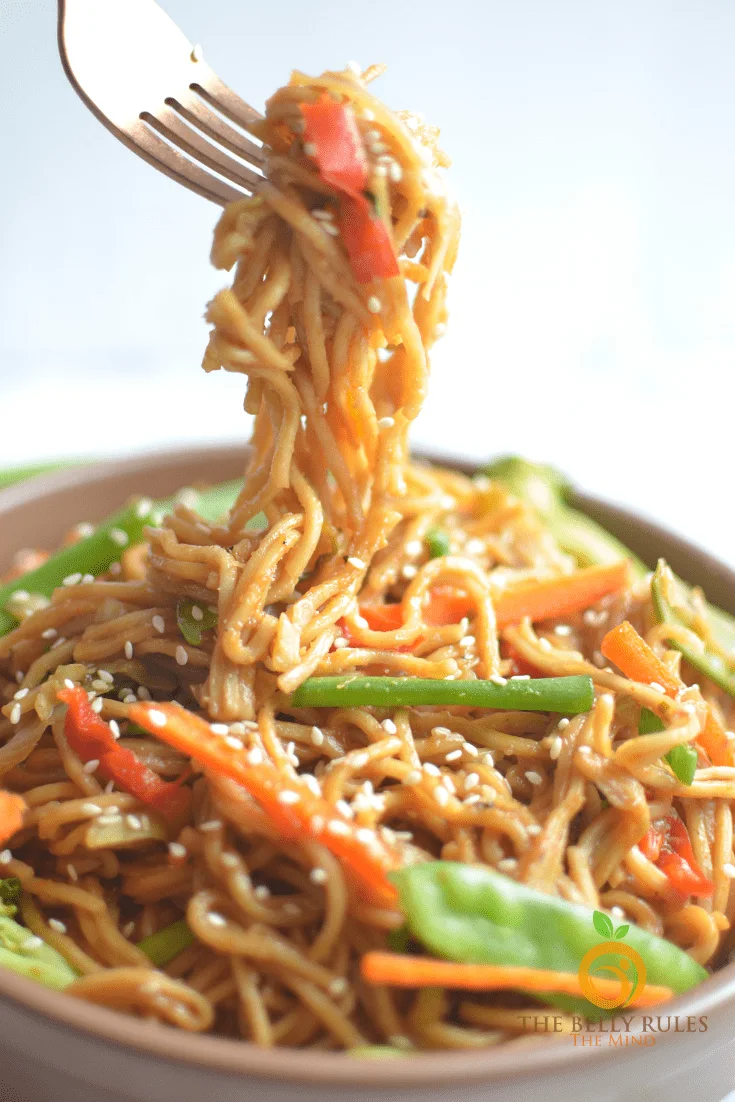 The recipe that I've been dying to share with you all from the moment I started using my Instant pot — Vegetable Noodles! You could add some tofu or your favorite protein to the stir fry for a complete meal. You can also pair this with this flavorful Paneer in Burnt Garlic Sauce or this Vegetable Manchurian (vegetable fritters in Asian sauce) or this ginger garlic eggplant in a homemade Asian sauce. This recipe is quite versatile.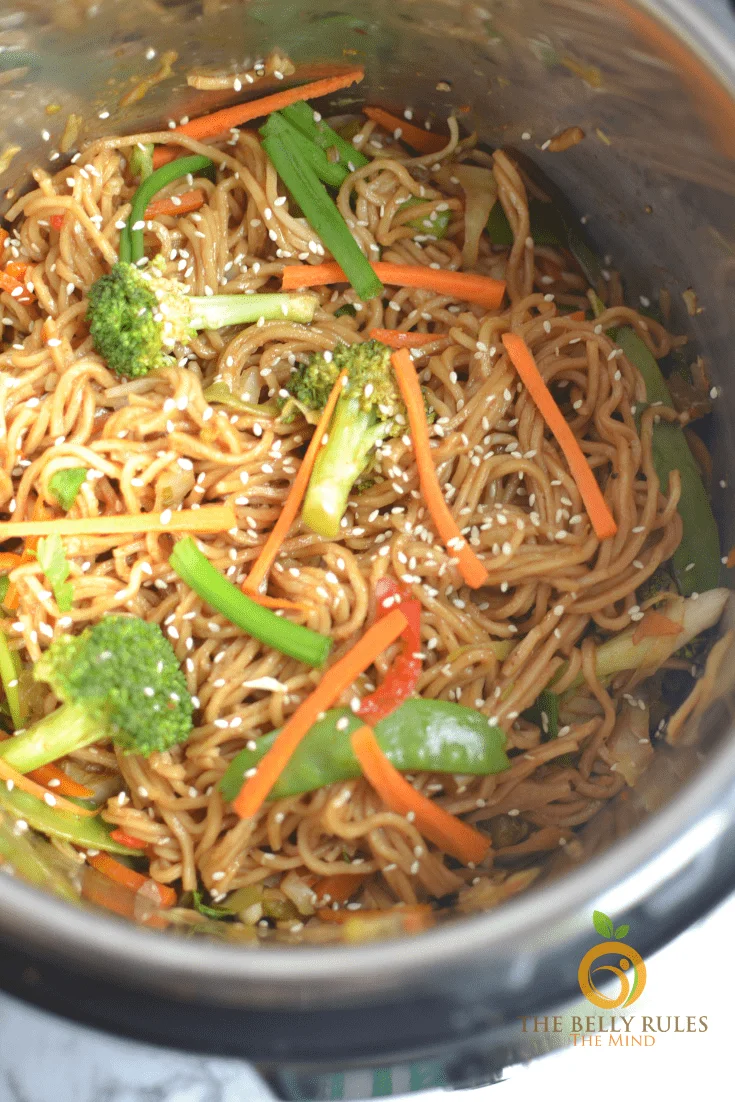 What is the difference between chow mein and lo mein?
The primary difference between Lo mein and chow mein is the way in which they are prepared. Both Chow Mein and Lo mein use wheat flour noodles. Chow mein noodles are prepared by frying it to make it crisp and lo mein noodles are boiled to make it soft. This is one of the main reason where these are used interchangeably.
Hakka Noodle, lo mein noodles, chow mein noodles, or whatever you call it, It's always a hit at my place ????. Save yourself some time and money with this easy chow mein recipe! WARNING! You might end up never ordering Chinese takeout ever again. Vegetable chow mein is a simple and easy-to-make meatless Monday meal all Asian cuisine lovers must try! A quick trip to your local Asian grocer or Amazon.com you can make this lip-smacking Chow Mein in less than 15 minutes.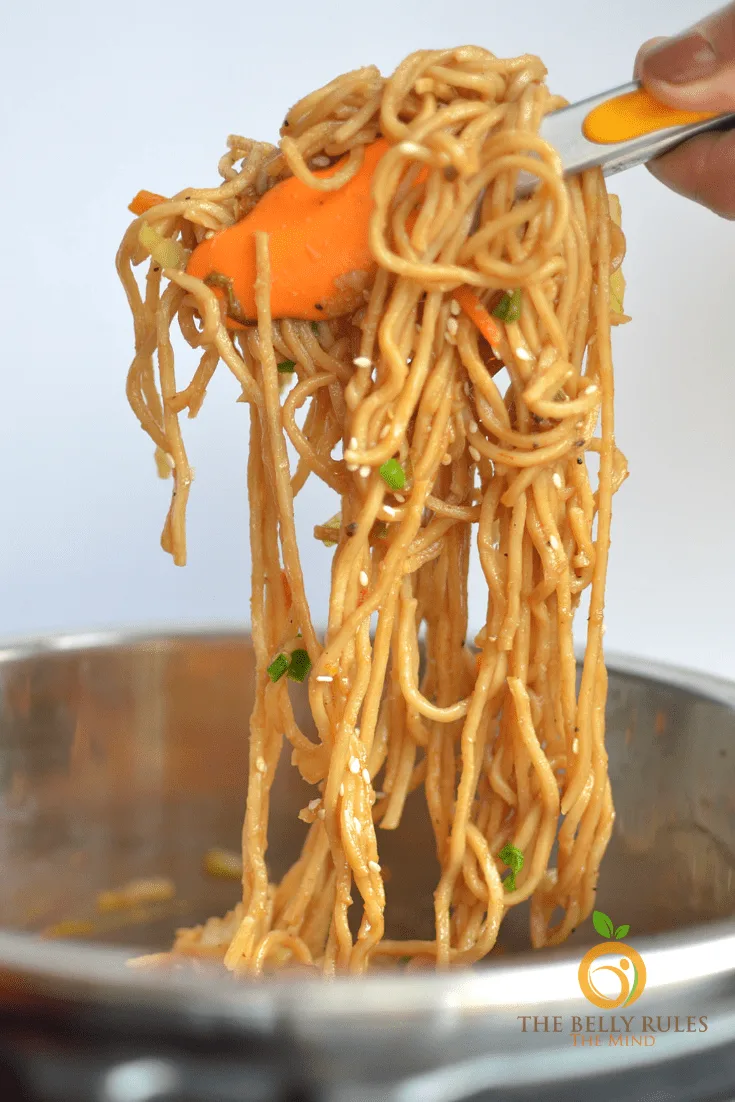 Use your favorite/preferred veggies
Clean out the fridge with this Vegetable Chow mein Recipe. Use any noodles of choice. Serve Hot or Cold! Easily made GF with buckwheat or other gluten-free noodles. This is one of my favorite "fakeaway" recipes. I love adding lots of veggies in my recipes and you can add veggies that you love in this recipe.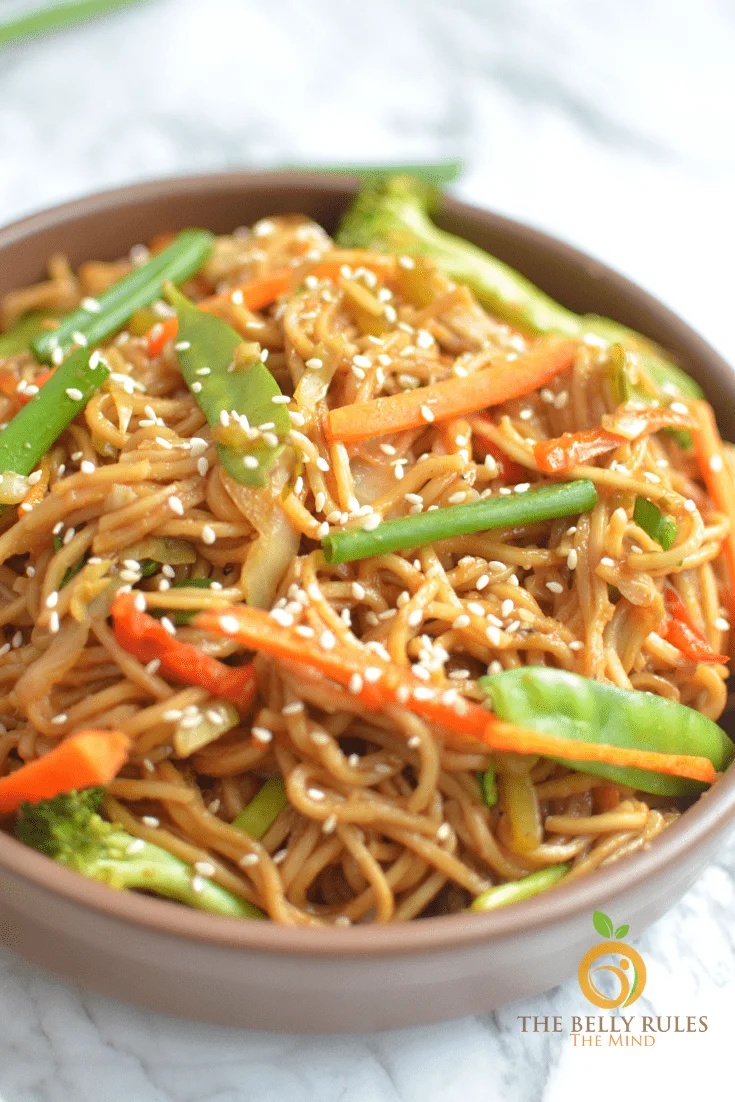 Easier than the traditional Vegetable Chowmein made in a wok
I have always made noodles by boiling them followed by mixing them in a wok with the veggies. The effort needed to have multiple utensils and be there to monitor the whole process is a challenge. Do check out this burnt garlic noodles if you love this chow mein. I love making this in the instant pot and I honestly never thought something so yummy could be so easy to make.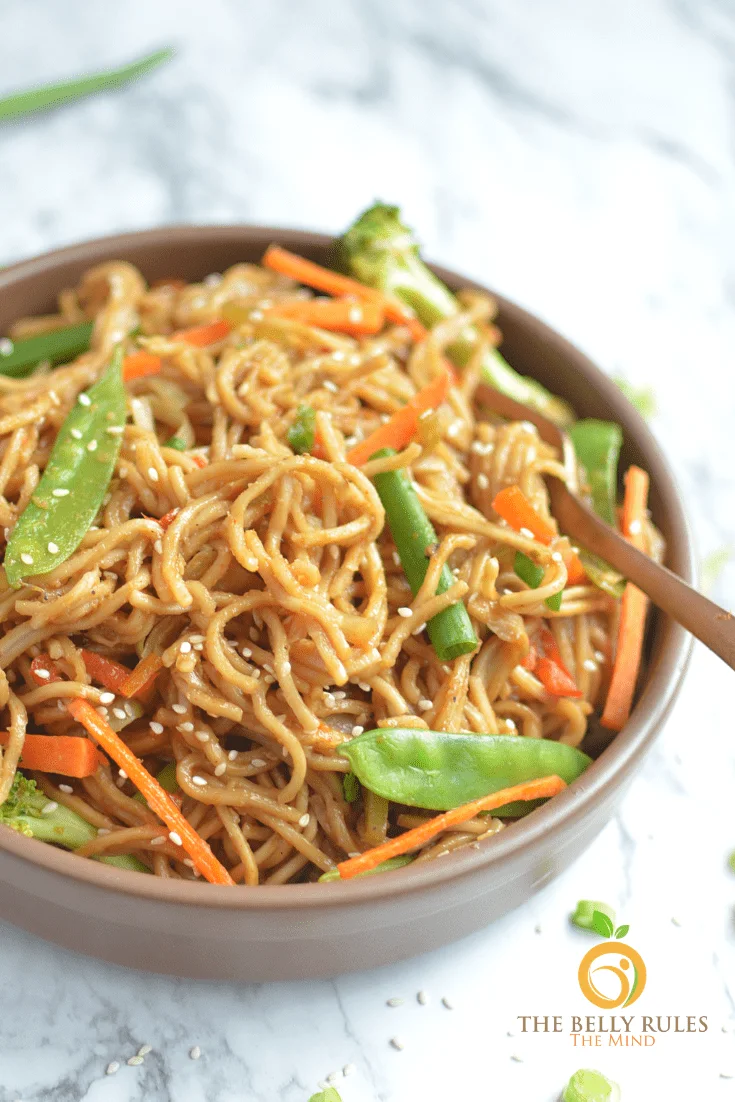 Eating healthy is also easy with our favorite Healthy soups ready for any season
Do you Love Noodles? You will simply love our
If you like Indo Chinese Recipes, Check out our
If you make this recipe, Don't forget to come back and leave your feedback and star rating. We would be THRILLED if you would take a pic and tag us on Instagram @dbellyrulesdmind or Facebook @thebellyrulesthemind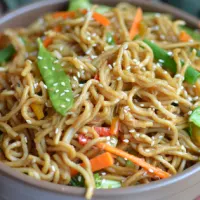 Vegetable Chow Mein Recipe (Instant Pot)
Do you ever have one of those nights where you want just want everyone to sit at the table and happily eat dinner, no complaining? This Instant pot Vegetable Chow mein recipe is my go-to recipe for that night. When I make these noodles everyone gobbles them up. They are so easy to make in this instant pot!
Ingredients
Hakka noodles - 16 oz
Snow peas trimmed - 1 cup
Celery/ chopped - 1/2 cup
Broccoli florets - 1 cup
Cabbage / thinly sliced - 1 cup
Green onion - 1/2 cup
Bell peppers / thinly sliced - 1/2 cup
carrots peeled and sliced into matchsticks - 2
Veggie broth low sodium / water - 4 cups
Grated ginger - 1 teaspoon
Grated garlic - 1 teaspoon
dark soy sauce - 2 tablespoon
sesame oil - 1 teaspoon
vinegar - 1 tablespoon
sriracha sauce / any red chilli sauce - 1 tablespoon
Ketchup - 1 tablespoon
Light brown sugar - 1 tbsp
Instructions
In a medium bowl, add veggie broth, soy sauce, vinegar, ketchup, sriracha sauce, sesame oil, and brown sugar. Whisk until evenly combined. Taste and adjust as needed.
Pour the above sauce into the pot.Spread noodles in the pot. Add ginger,garlic and vegetables on top( except broccoli and snap peas)
Seal your Instant Pot and set to manual, high pressure, 5 minutes.
When Instant Pot is done cooking, do a quick release (do not do the natural release as it will cause the noodles to overcook).
Open the lid and Stir the noodles with tongs several times, breaking up any that may have clumped together during cooking. During this stirring,add in the broccoli florets and snap peas and close the lid for 1 minute.
Open the lid and dish out .Sprinkle some sesame seeds and green onion and serve.
Notes
Note: This recipe was made in a 8 qt instant pot.if you are using 6 qt make sure you cut the recipe in half.

We have used Dark soy sauce. If you are using regular soy sauce make sure add more (according to taste)
Nutrition Information
Yield

8
Serving Size

1
Amount Per Serving
Calories

145
Total Fat

4g
Saturated Fat

1g
Trans Fat

0g
Unsaturated Fat

2g
Cholesterol

9mg
Sodium

767mg
Carbohydrates

23g
Fiber

5g
Sugar

10g
Protein

7g
All information and tools presented and written within this site are intended for informational purposes only. We are not a certified nutritionist and any nutritional information on TheBellyRulesTheMind.net should only be used as a general guideline. This information is provided as a courtesy and there is no guarantee that the information will be completely accurate. Even though we try to provide accurate nutritional information to the best of our ability, these figures should still be considered estimates.