Got a sweet tooth? Looking to satisfy those sweet cravings? We've got you covered with these 20 healthy sweet snacks for the sweet tooth.
What are healthy sweet snacks?
A small serving of better-for-you food that is not overloaded with sugar and does not give you a sugar rush. These snacks are mostly naturally sweetened and can be made easily at home so you can enjoy them without over-indulging. We at The Belly Rules The Mind (TBRTM) believe that anything in excess is always harmful to your health. Our kids like sugary sweets and instead of purchasing them from the store, we feel more comfortable making these healthy sweet snacks at home. We control the ingredients that go in and above all it does not have any preservatives. A win-win for everyone with a sweet tooth. We have selected 20 of our most loved healthy sweet snacks and are providing it below for you to prepare and relish.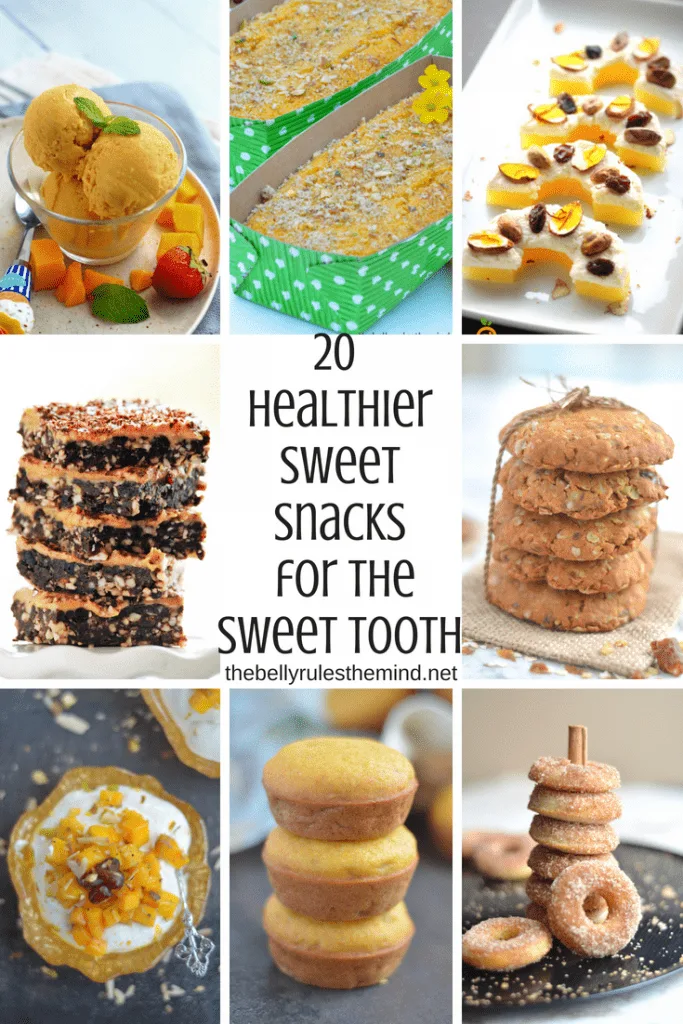 These soft and chewy breakfast cookies are not just for breakfast on-the-go but pack them in the lunchbox or serve it as an after-school snack. A great way to get your oatmeal fix for the day. Naturally sweetened, these are a hit with adults and kids, both. Get the recipe here.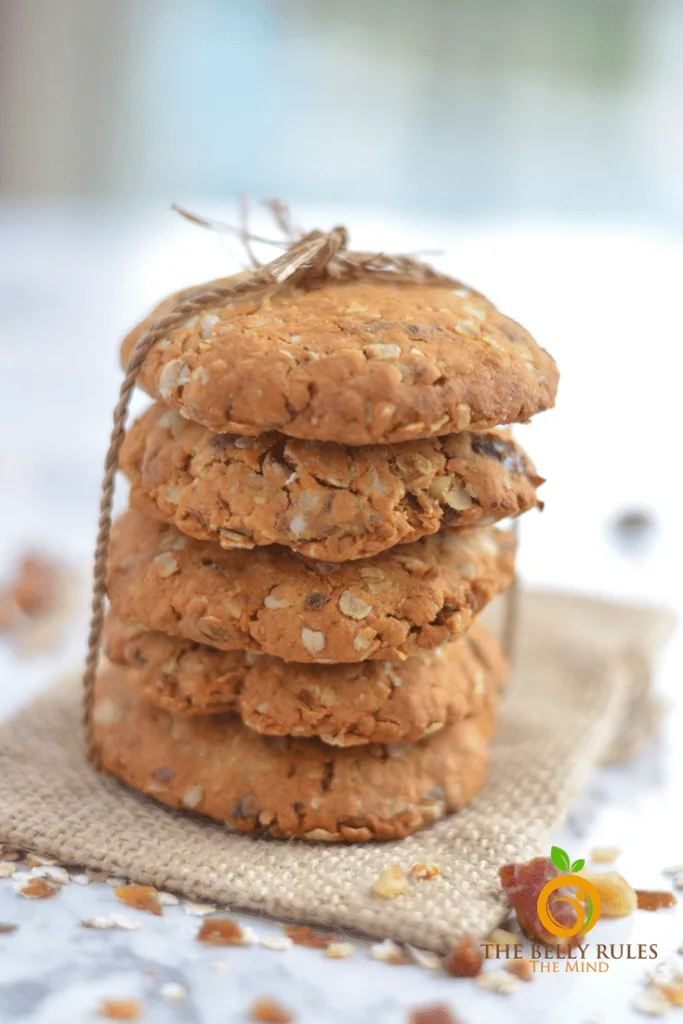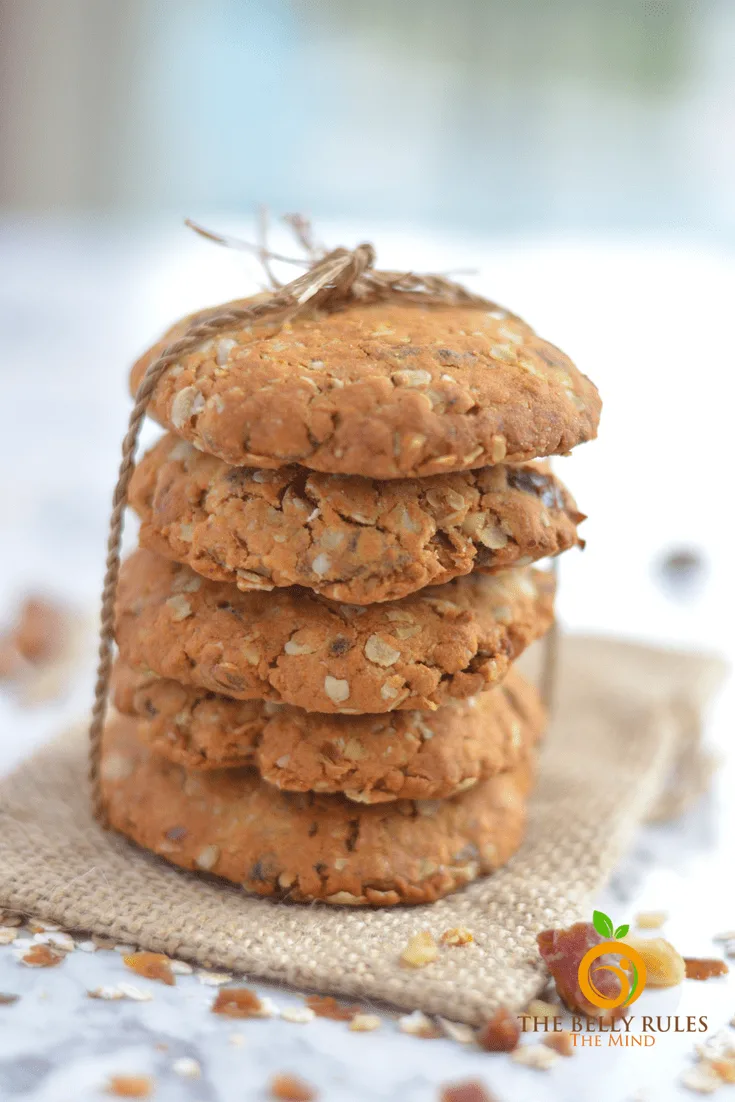 These are the guilt-free brownies you have been looking for. They are flourless, refined-sugar-free, gluten-free, raw, loaded with probiotics and made with just 4 ingredients. You will be surprised by the secret ingredient of these No Bake Vegan Brownies. Get the recipe here.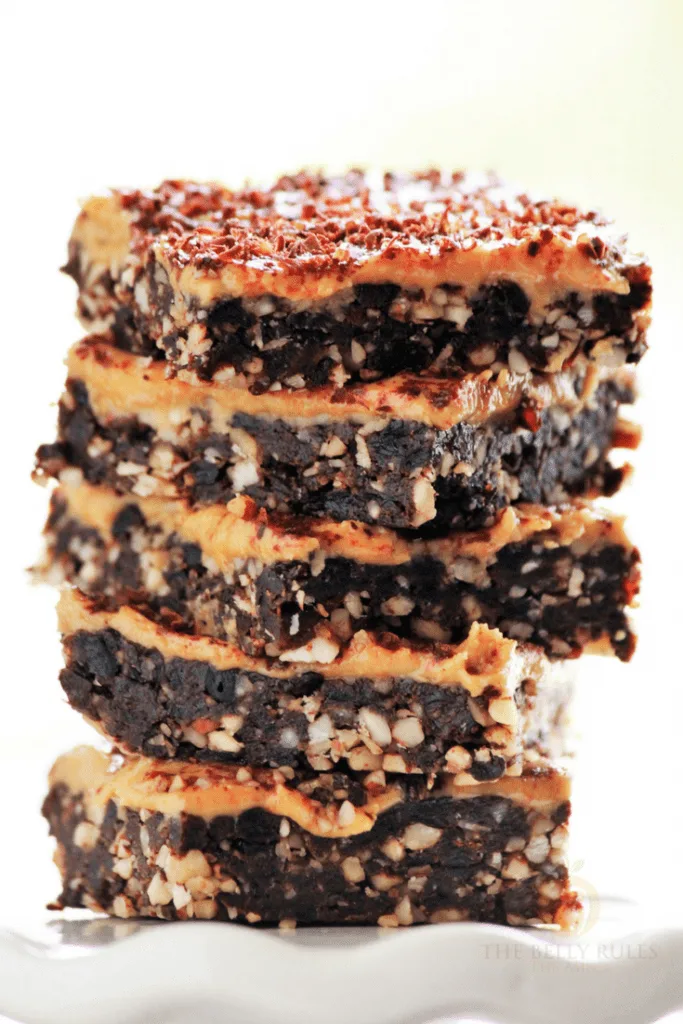 This no-churn, dairy free Vegan Mango Coconut Ice Cream is super easy to make and is sure to make you want some more. Made with just 3 ingredients, you are going to love these tropical flavors for sure. Get the recipe here.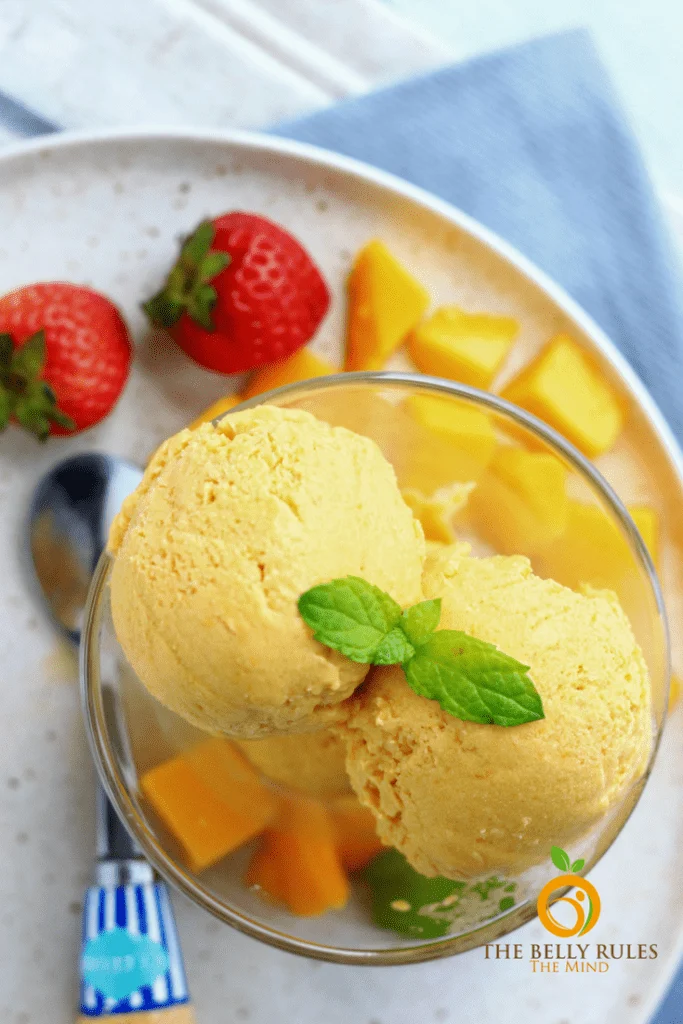 Walnut Coconut Fudge Bars
A quick treat recipe made with walnut, coconut flour, cardamom, and dates. No-refined sugar. Vegan and gluten-free. Come together very easily. Get the recipe here.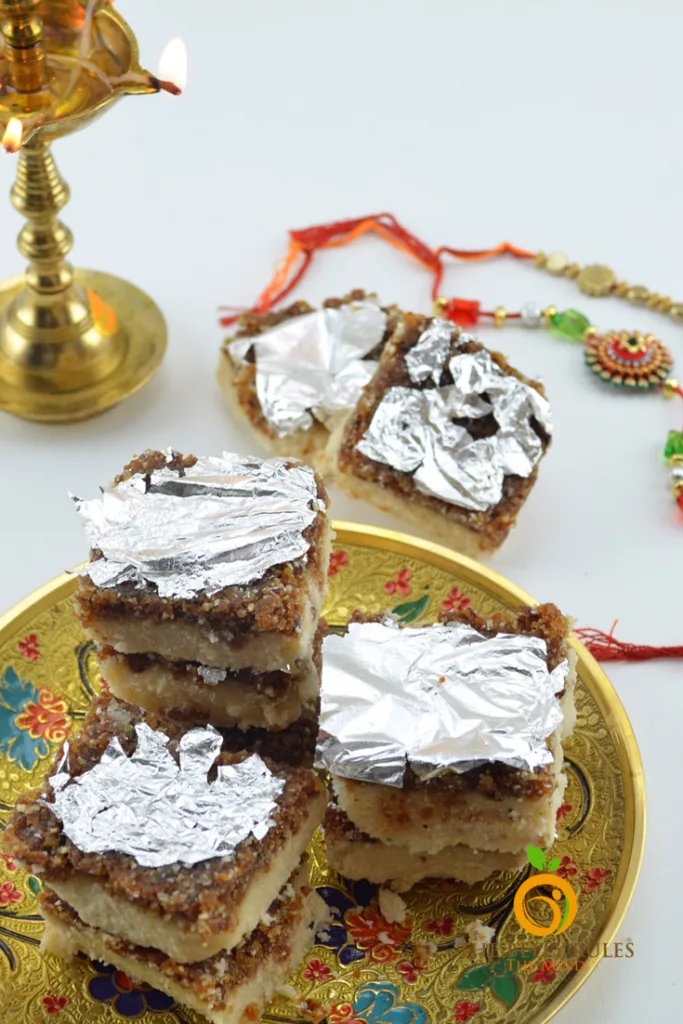 With just 2 main ingredients and toppings, these juicy pineapple bites layered with chenna make a delicious treat for any occasion. These can be made vegan by flavoring the tofu scramble. Sure to wow your guests. Get the recipe here.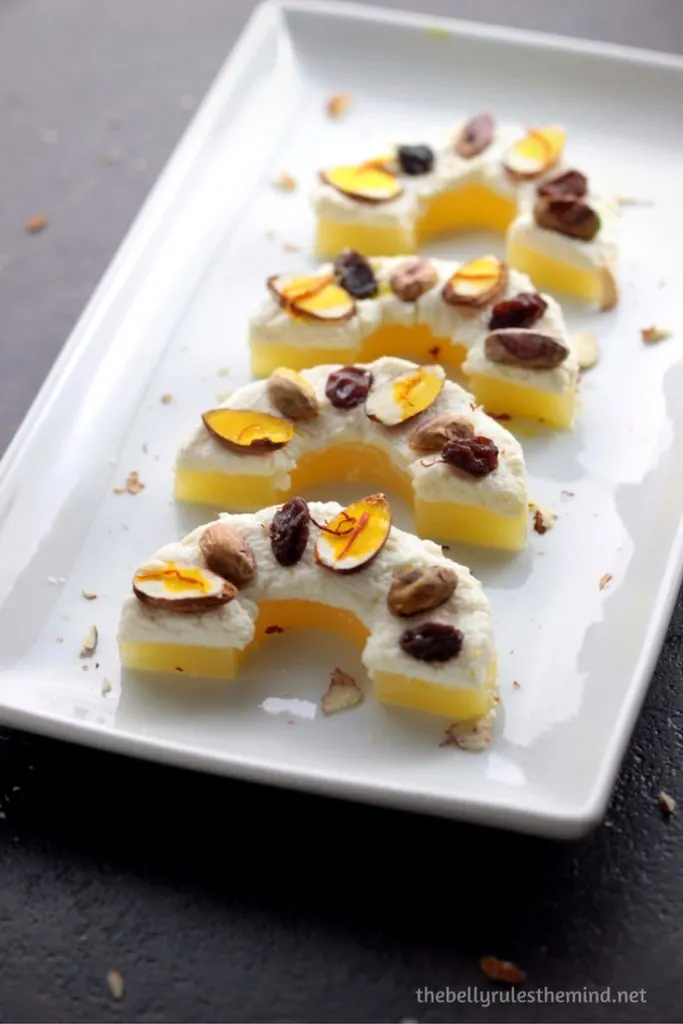 These moist cornbread muffins are made with simple dairy-free ingredients including agave and coconut oil. No-refined sugar and gluten-free yes, please! Kids love these. Pack them in their lunchboxes or make them ahead of time for those busy mornings. Get the recipe here.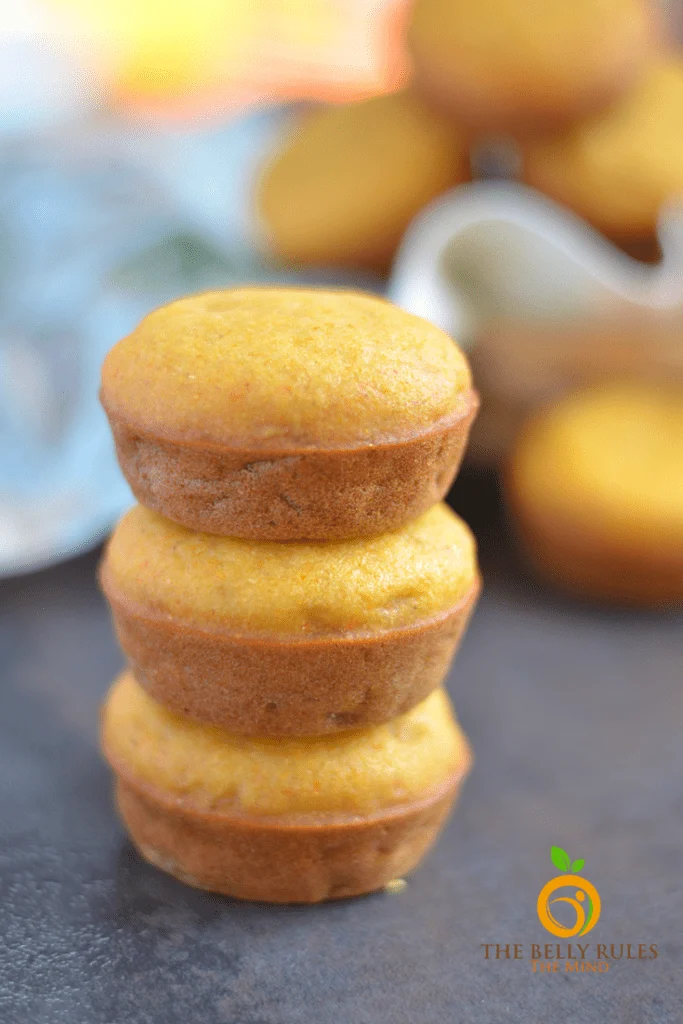 A creamy yogurt and fruit-based Indian dessert made by sweetening the yogurt and topping it with fruits. Can be made vegan too, if you use a vegan yogurt.A great way to enjoy some fresh fruit and get your daily dose of probiotics. Get the recipe here.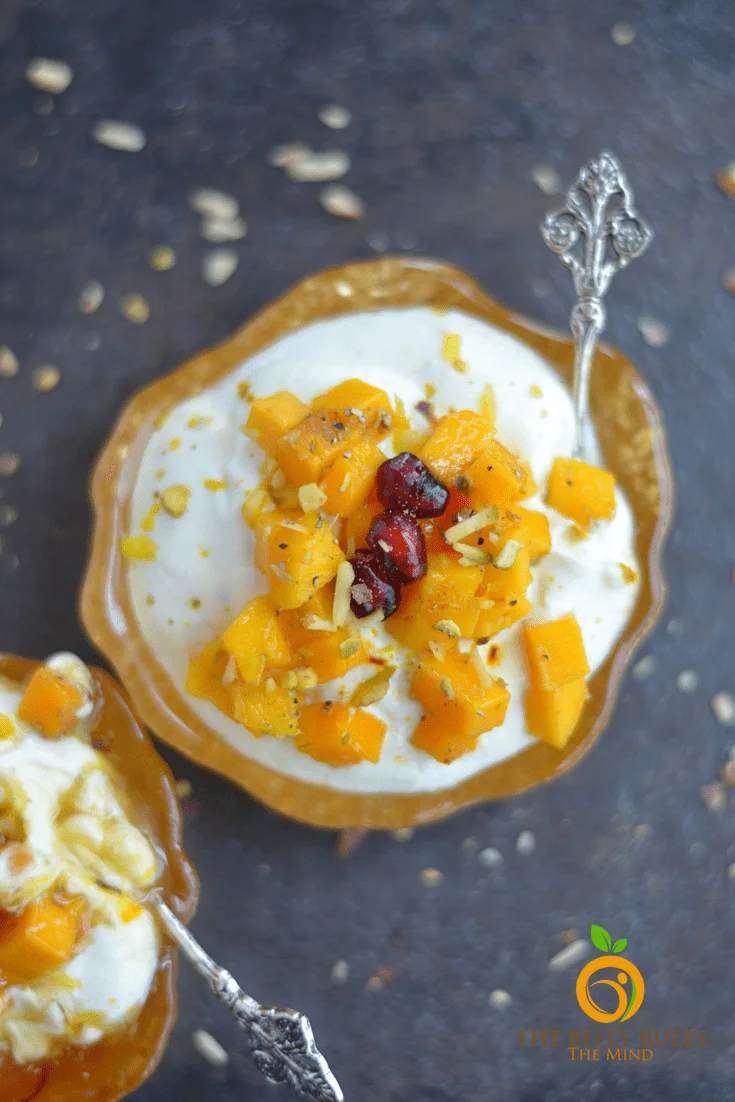 A traditional Indian pudding that is often consumed for breakfast and dessert both. This cold pudding is flavored with cardamom and super easy to make. Get the recipe here.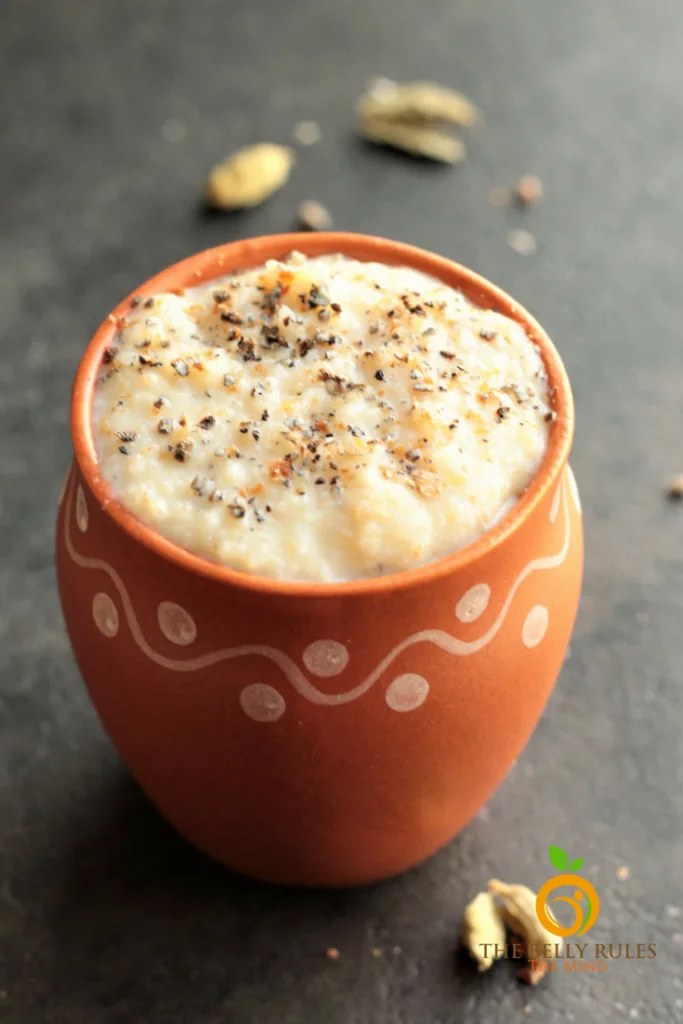 Who doesn't love a healthier donut, especially when they are portion controlled, vegan and glutenfre? Enjoy them for breakfast or brunch, or lunchbox treats these are a big hit. 6 easy ingredients and 15 minutes is all you need to make these. Try them now. Get the recipe here.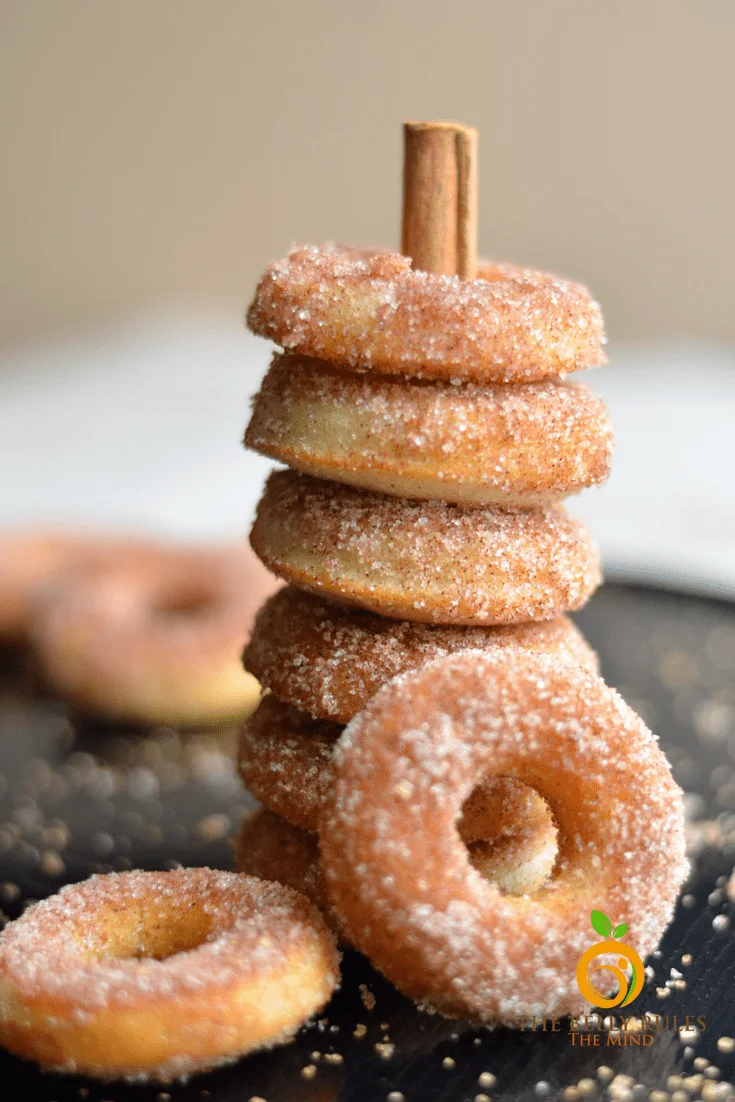 These vegan and gluten-free nut bars are brittle and made with just 4 ingredients in literally 5 minutes. A great way to use those nuts lying around the pantry. Will keep you satiated for long. These are portion controlled and can be enjoyed after a pre-workout or even pack them as a lunchbox treat. Get the recipe here.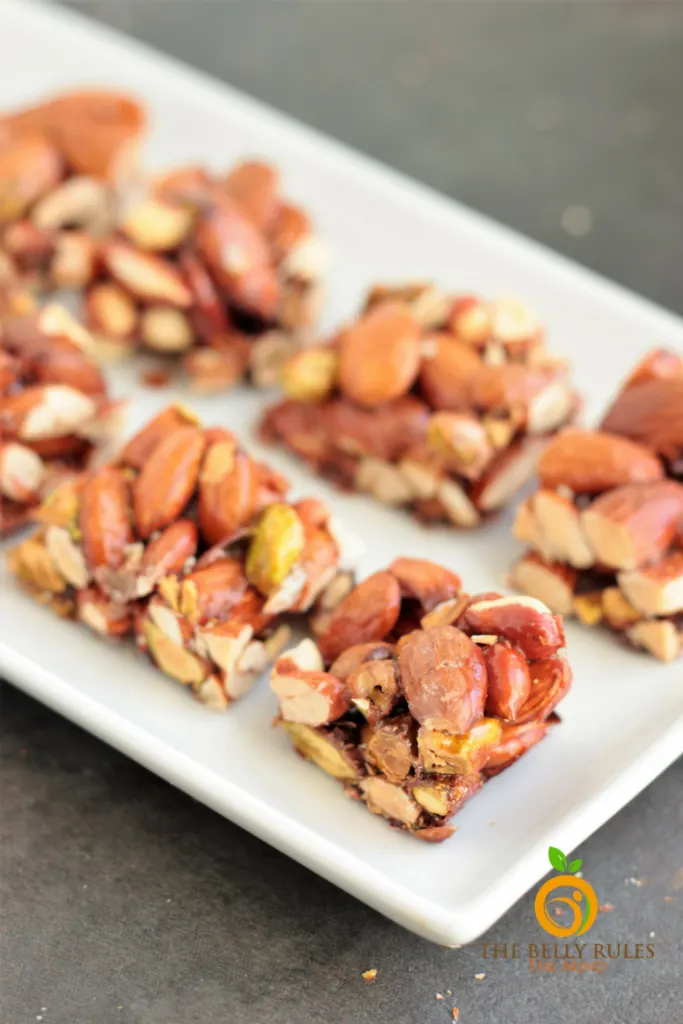 Made with just 2 ingredients, these crunch rice puff donut rings are a modern twist to the traditional Indian kurmura (rice puff) chikki (bars). Vegan and Gluten-free. They are portion controlled and make a good lunchbox or after school treat. Get the recipe here.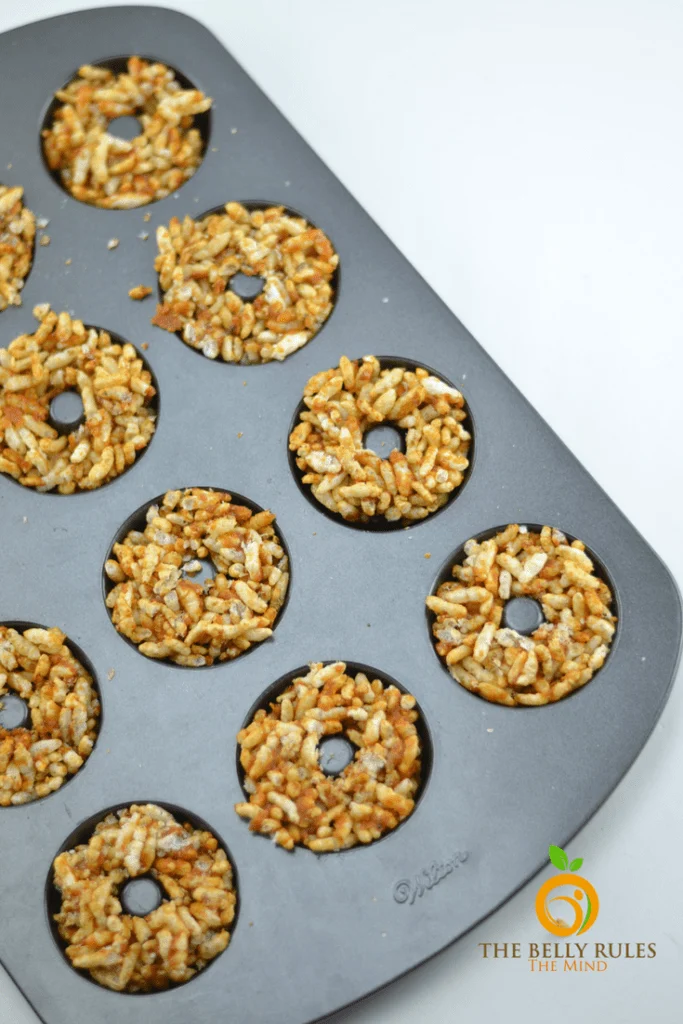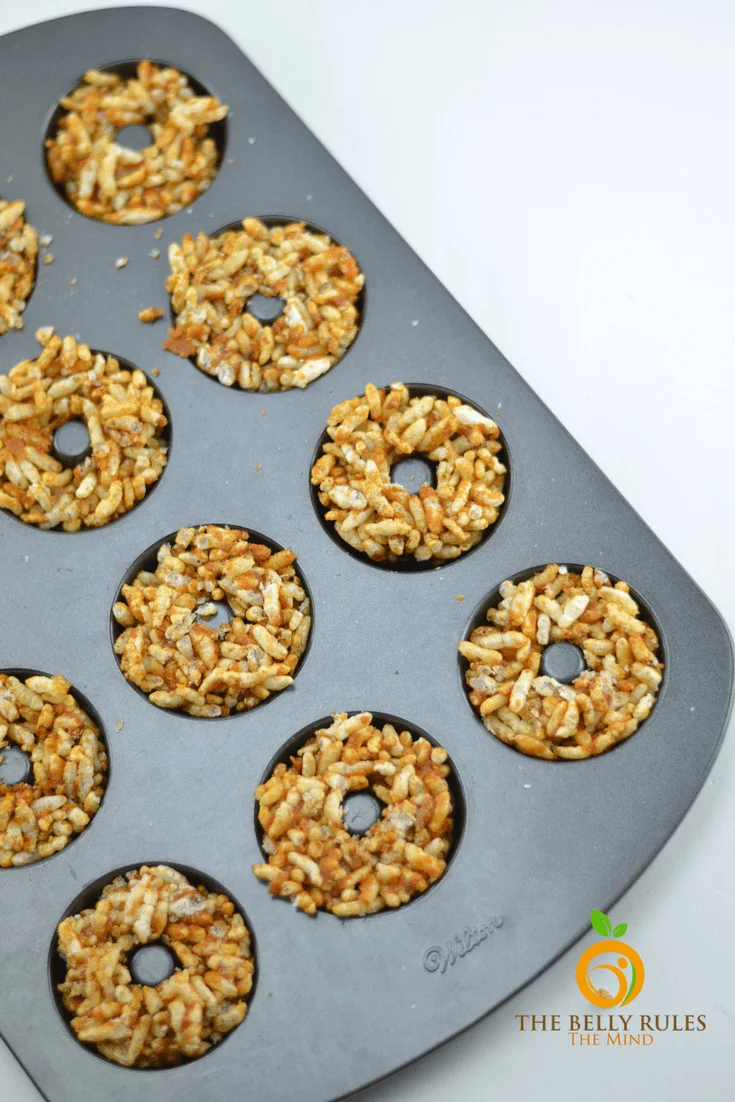 A perfect tea time cake that is super soft, spongy and made with the classic combo of dates and walnuts. It's gluten-free and can be made vegan by using a nut milk. Get the recipe here.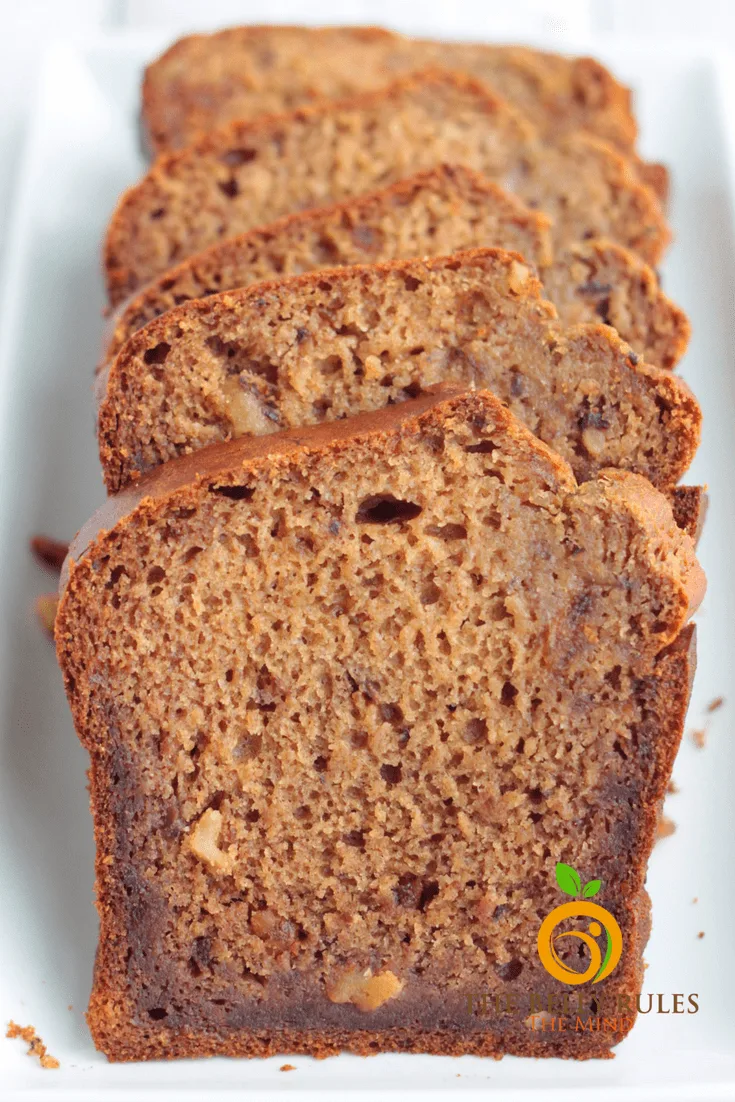 Naturally sweetened with dates, figs and packed with nuts, these bites are loaded with only goodness. These energy bites will keep you satiated and they have the perfectly nutty and chewy texture. Get the recipe here.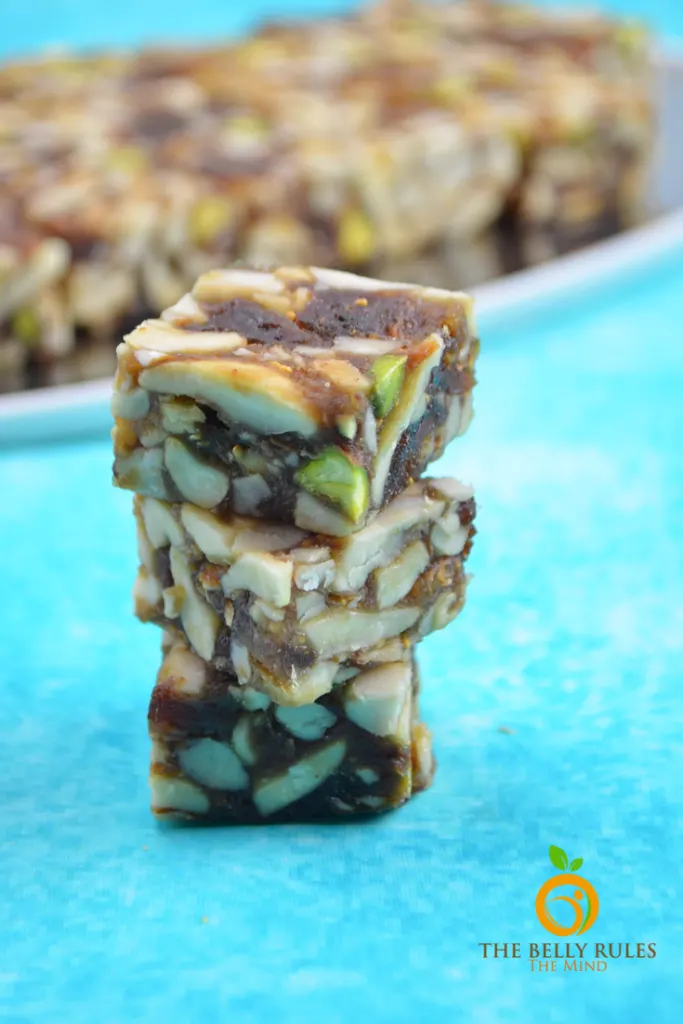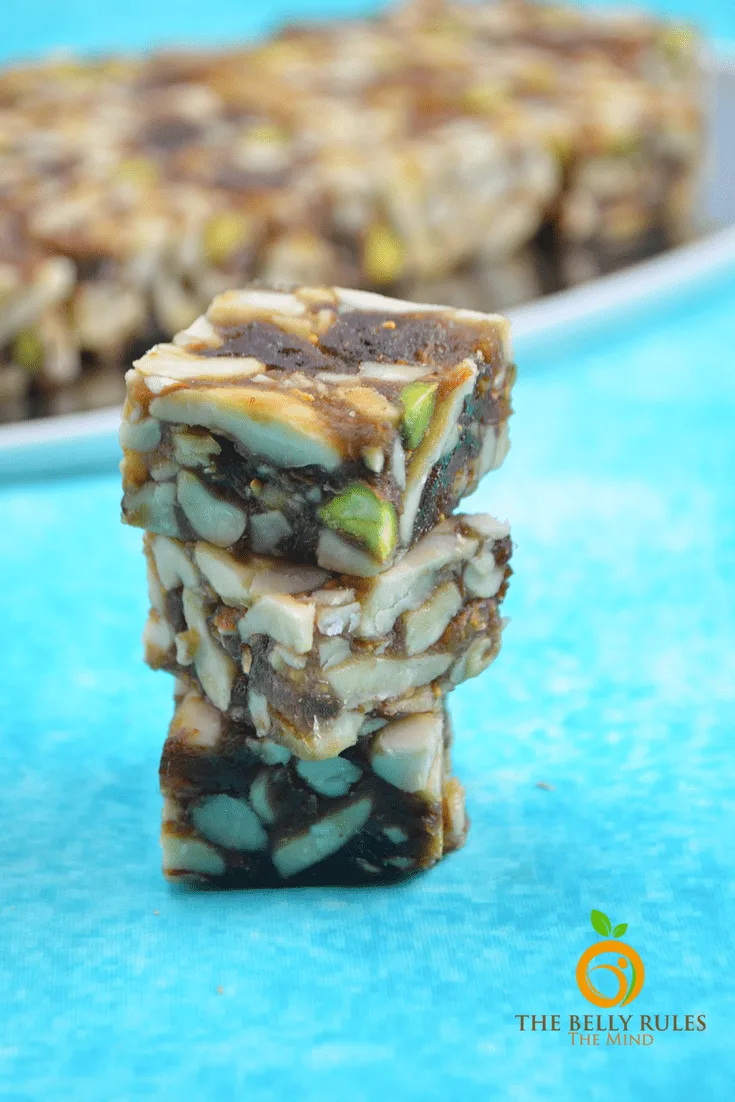 These vegan and gluten-free fudge balls are protein packed with quinoa and are low fat. Pack them as a lunchbox treat or great grab-and-go in the mornings or relish them before or after a workout. It's perfect for any time of the day. Get the recipe here.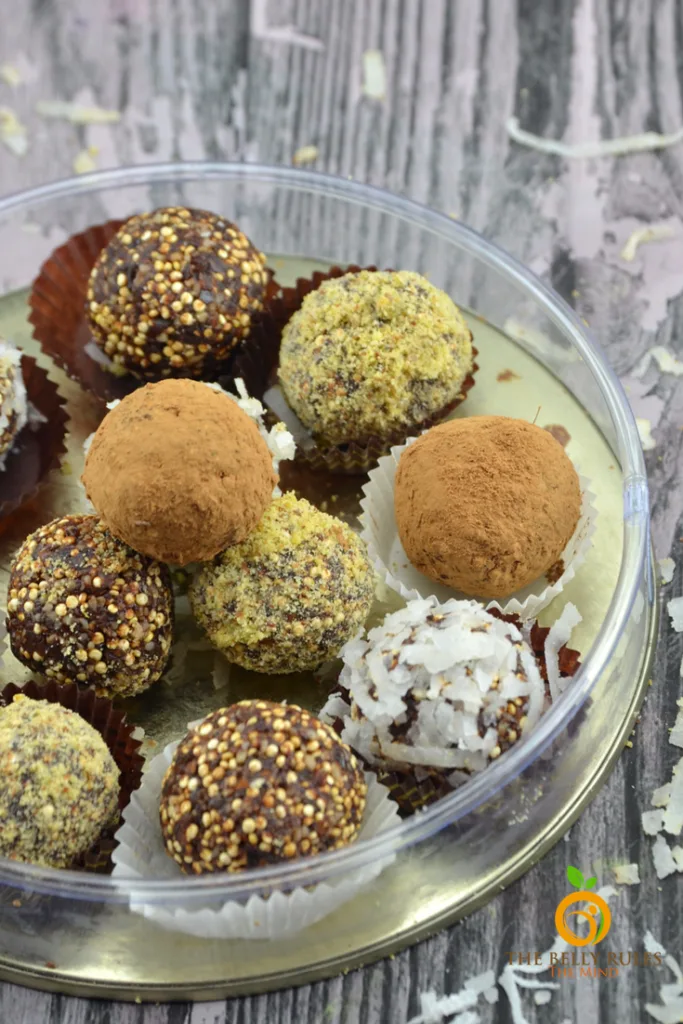 These no-cook energy balls or laddoos are naturally sweetened and packed with dates and nuts. Super easy to make as it's literally grinding and binding the raw ingredients. Vegan & Gluten-Free. Get the recipe here.
This vegan and gluten-free oats pudding is a great way to kickstart your day for breakfast or after-meal treat. It's full or aroma and flavors, this can be served warm or cold. Get the recipe here.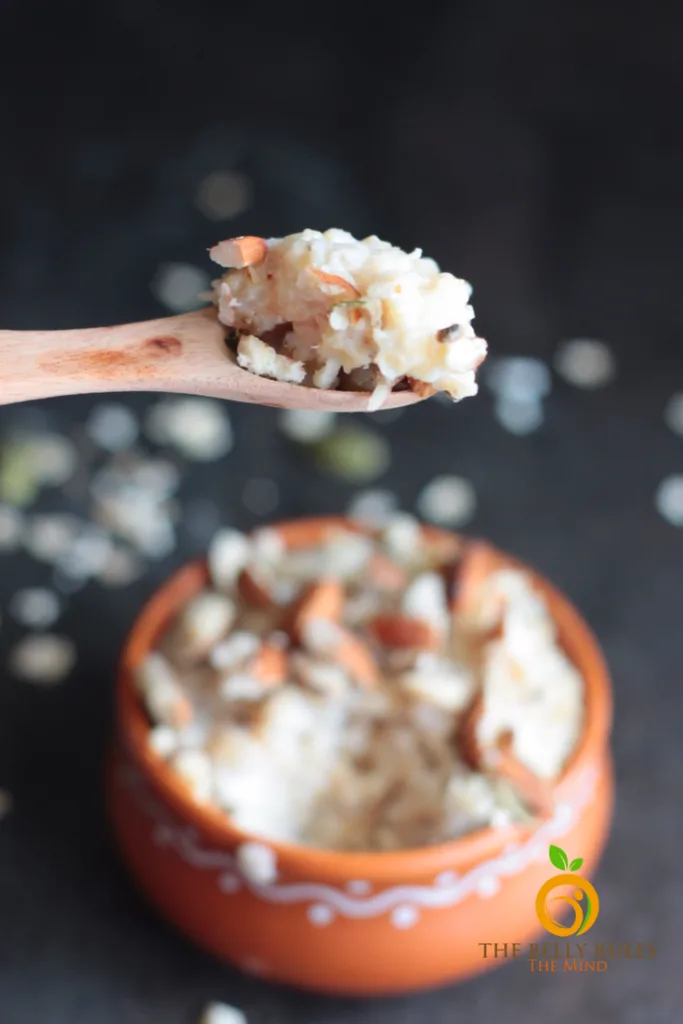 These naturally sweetened bites are made with dates and nuts, the good fat. Inspired by the classic Indian Gujiya, these are healthier and not fried. Instead, these portion controlled bites are baked and super easy to make. a complete crowd pleaser. Get the recipe here.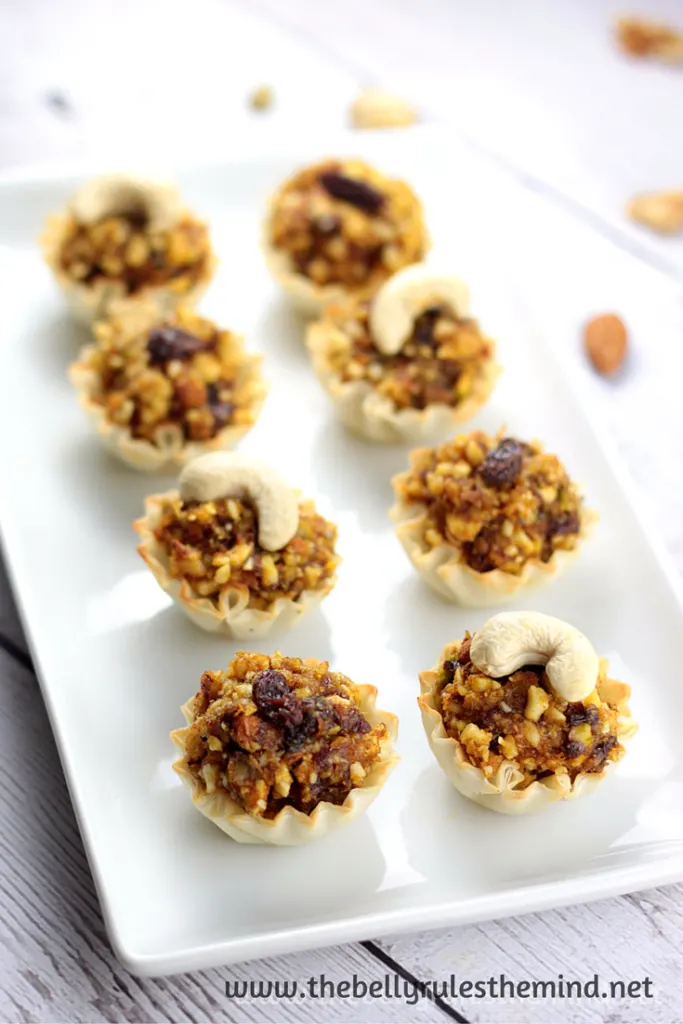 One of our most popular sweet treats, this cake is vegan and is made with mango pulp and semolina. If you haven't tried it already, you should try it now, because you will fall in love with this one. Get the recipe here.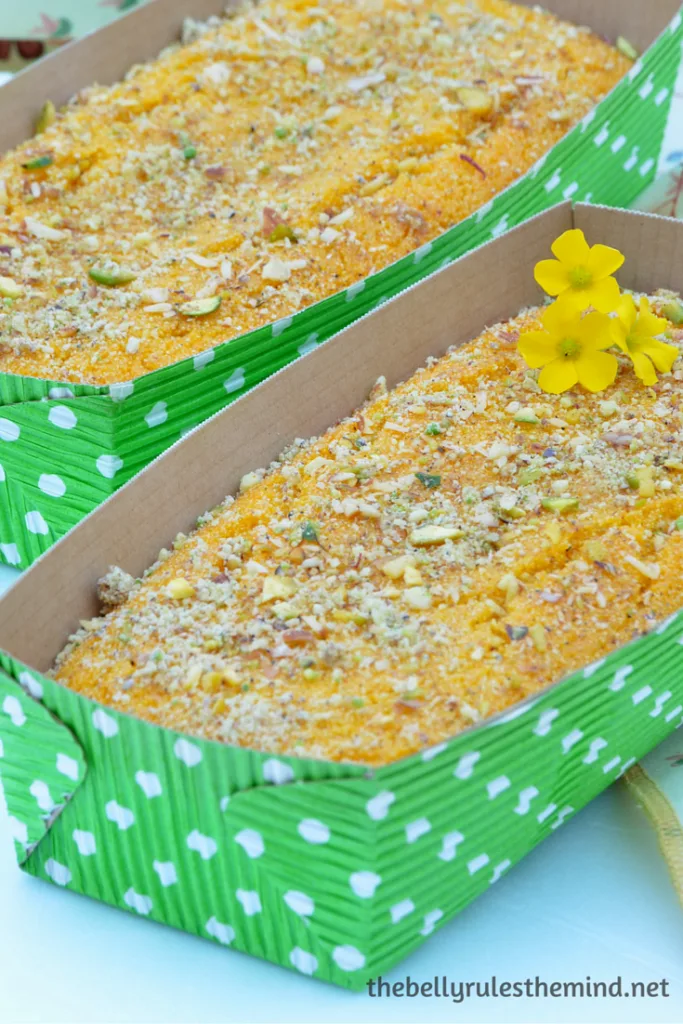 This cake is flourless, naturally sweetened, and contains no chocolate. All you need for this is some dates, nuts, food processor and 10 minutes of your time. Give it any shape you like, energy balls, laddoos, squares, this is a hit. Vegan and gluten-free. Get the recipe here.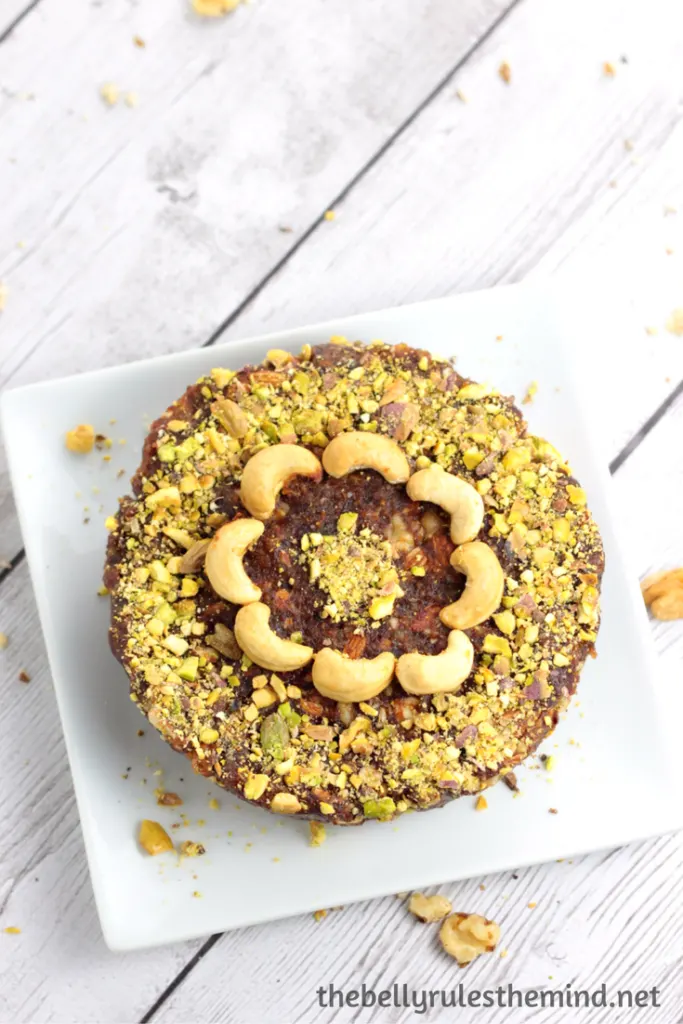 Dark Chocolate Energy Bites
These bite-size, portion controlled treats are loaded with the goodness of dark chocolate and nuts. They are really easy to make and make a perfect lunchbox treat or after meal dessert. Get the recipe here.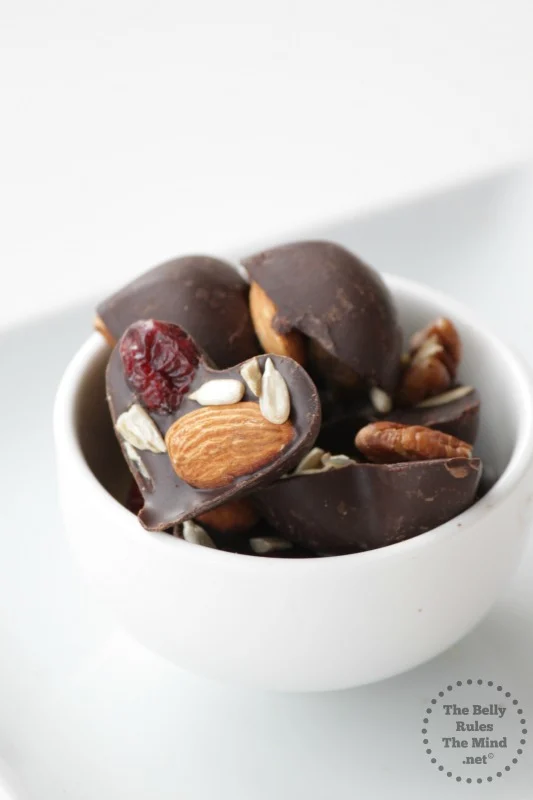 So do you have a favorite that you'd like to try first? Which one would it be, leave us a comment below. If you know of someone who has a sweet tooth, please share this post and suggest these healthier alternatives.