Dabeli Recipe - Kutchi dabeli is a delicious Indian sandwich packed with flavorful potatoes and layered with pomegranate, coconut and peanuts. Your family will love this casual but very tasty vegetarian street food.
[avatar user="soniyasaluja" size="thumbnail" align="right" link="https://thebellyrulesthemind.net/about-us/" target="_blank"]Soniya Saluja[/avatar]
LET'S BE FRIENDS ON PINTEREST! WE'RE ALWAYS PINNING TASTY RECIPES!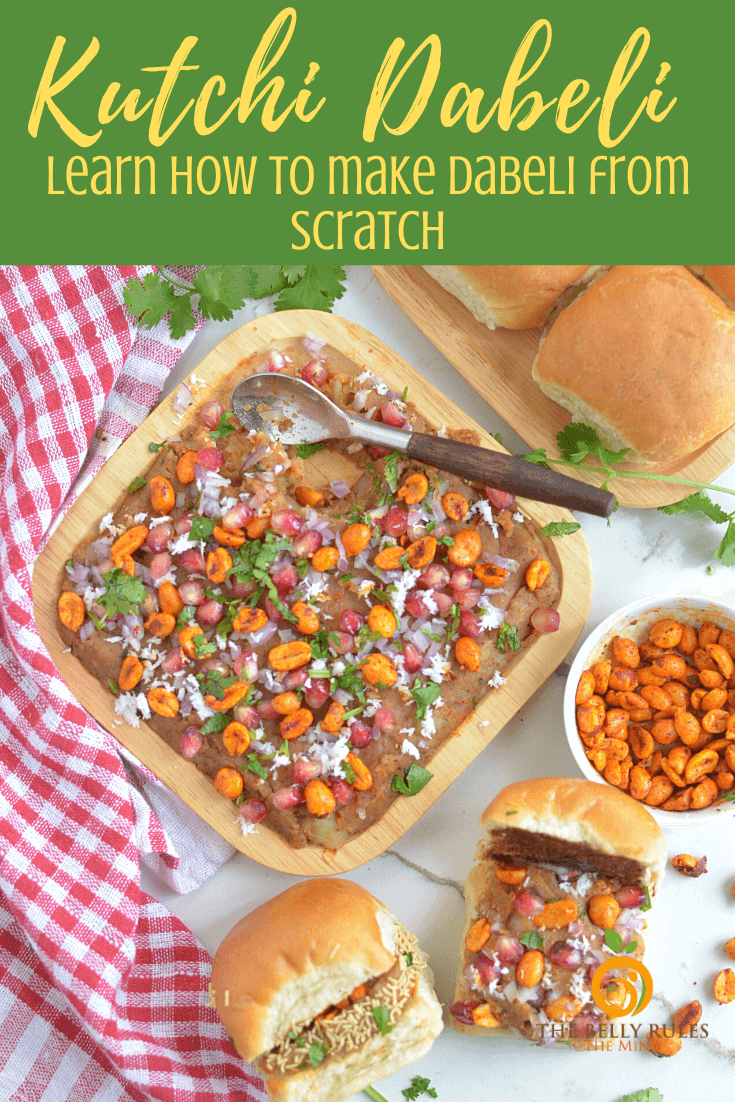 What is Kutchi Dabeli?
Dabeli is a popular street food that originated in Western India. It features sweet and spicy potatoes served on an Indian bun called a pav. Dabeli is also known as kutchi dabeli, kacchi dabeli, or kachchhi dabeli.
Kutchi dabeli is a great recipe to make to serve an informal lunch to the family. It's also a great food to serve at informal get togethers and parties.
Dabeli is a delicious Street Food from India
Dabeli is very quick to make so in India you will often see this dish served as fast food or street food. Because it's served on a bun, it's easy to take along when you are on the go. This makes it the perfect lunch.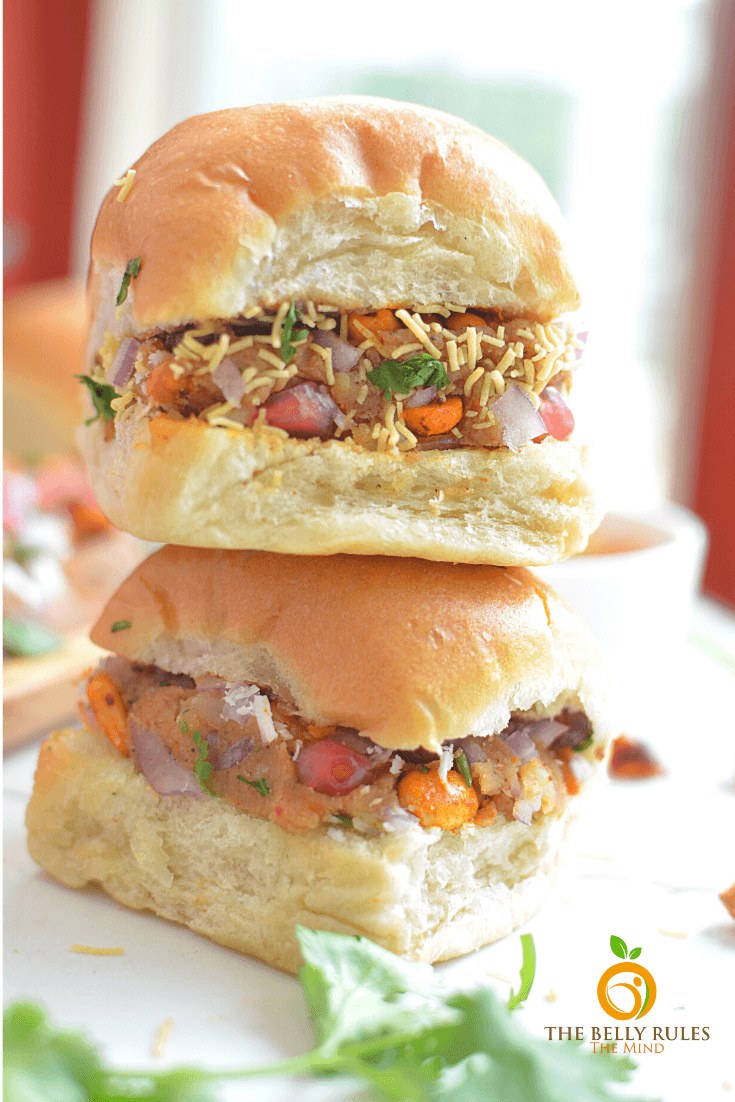 Why Make Dabeli in the Instant Pot
Making dabeli in the Instant Pot cuts down on the cook time of the potatoes and yields consistent results each time you make this.
New to pressure cooking and nervous about what all those buttons on your pressure cooker do? Check out our guide to Instant Pot cooking called Is the Instant Pot Worth It and you'll be using your Pot like a pro in no time at all!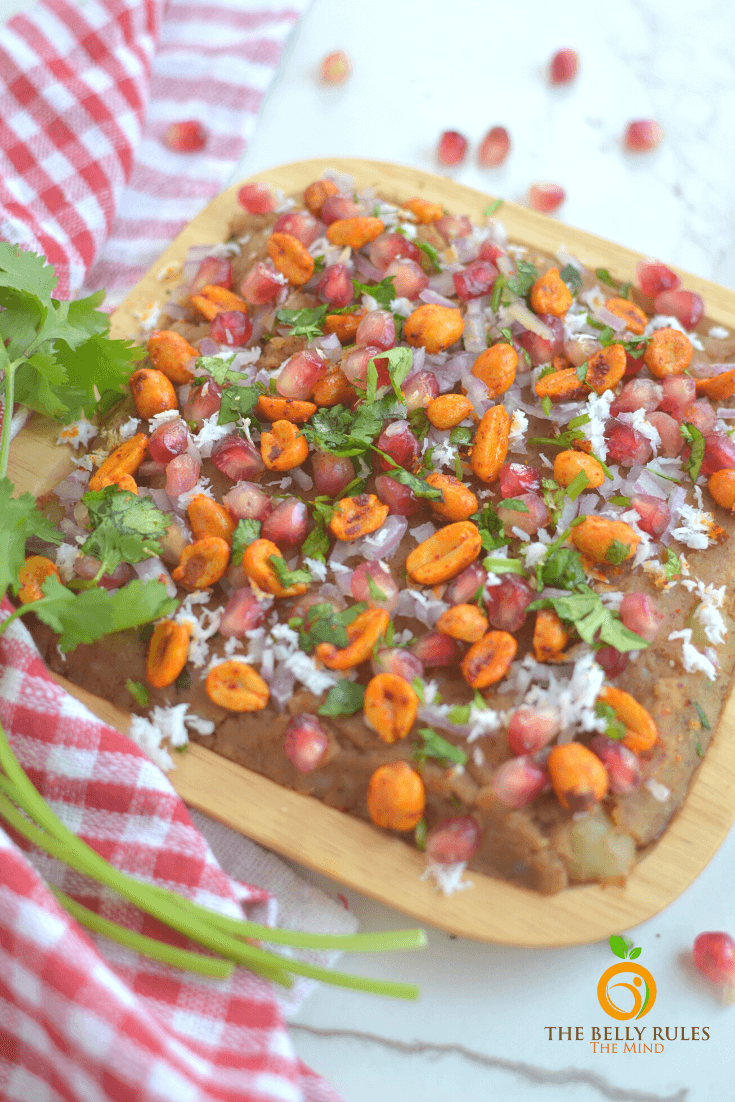 How to make Dabeli in the Instant Pot
Making my dabeli recipe in the Instant Pot is an easy, one pot meal idea. To get started, first thoroughly wash the potatoes.
Once you have washed the potatoes, place the trivet and steamer basket in the inner pot and add 1 cup of water. Place the washed potatoes in the basket. Make a small cut across the potato right in the middle.
Place the lid on the Instant Pot and make sure to set the valve on top to sealing. Once the lid is secure, turn the Instant Pot onto pressure cook and set it to cook on high for 6 minutes.
When the timer goes off, let the pressure release naturally. Or, if you are in a big hurry to enjoy the dabeli, you can do a quick release to remove the remaining steam 5 minutes after the timer goes off.

Once the pressure fully releases, remove the potatoes and pour the water into the sink. Next, peel the potatoes and set aside. Place the inner pot back into the Instant Pot and turn it on saute.
Add the oil and dabeli masala and mix together well. When the masala and oil are well mixed, add the whole potatoes and mash them with a potato masher . Cook for about 3 to 5 minutes, evenly coating the potatoes with the masala and oil. If you desire, you can add salt to the potatoes.

Turn the saute mode off and remove the mashed, dabeli potatoes from the inner pot onto a plate.
Once the potatoes are on a plate, you can start to layer the potatoes with the garnishment. Evenly layer the onion, masala peanuts,shredded coconut, coriander leaves, and pomegranate seeds.
Now you are ready for the rolls. Take the pav or rolls and cut them in the middle so that a small amount of the rolls are still attached.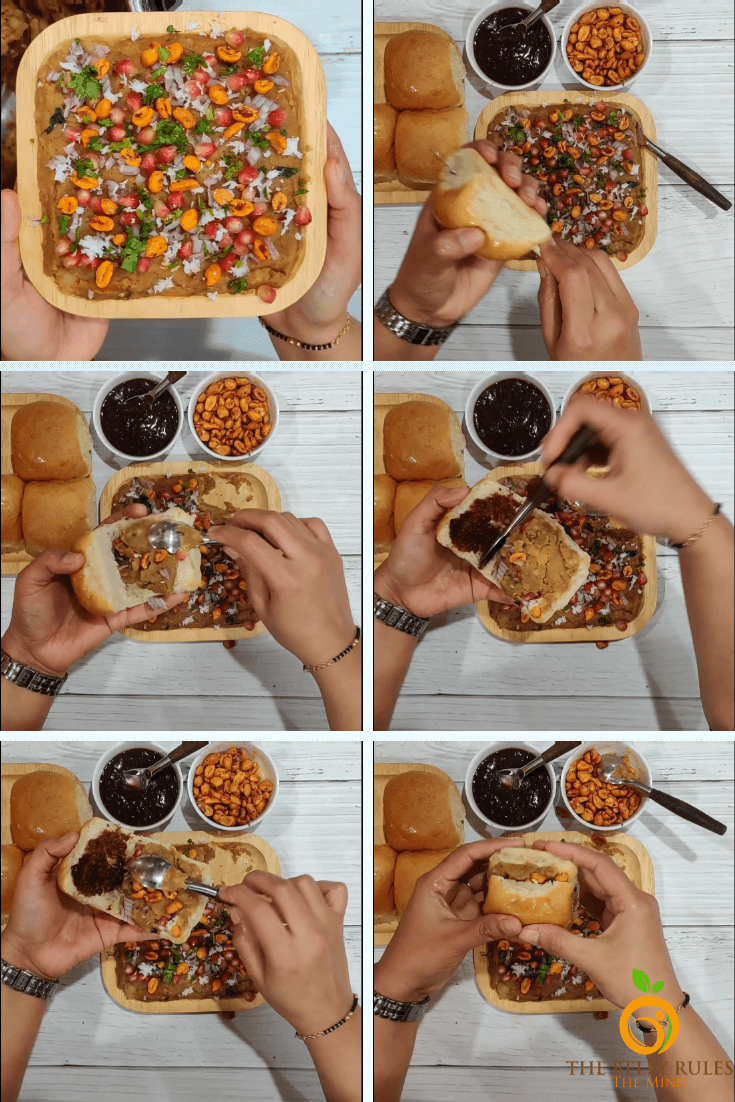 Open the roll slightly and spread the dabeli on one side and sweet tamarind chutney on the other side. Next, add a few more masala peanuts and chopped onions.
Once the rolls are assembled, heat a pan with oil or butter over medium heat. Toast both sides of the pav or rolls and then roll the dabeli over the sev until the edges are covered.
Serve the dabeli immediately while it's still hot.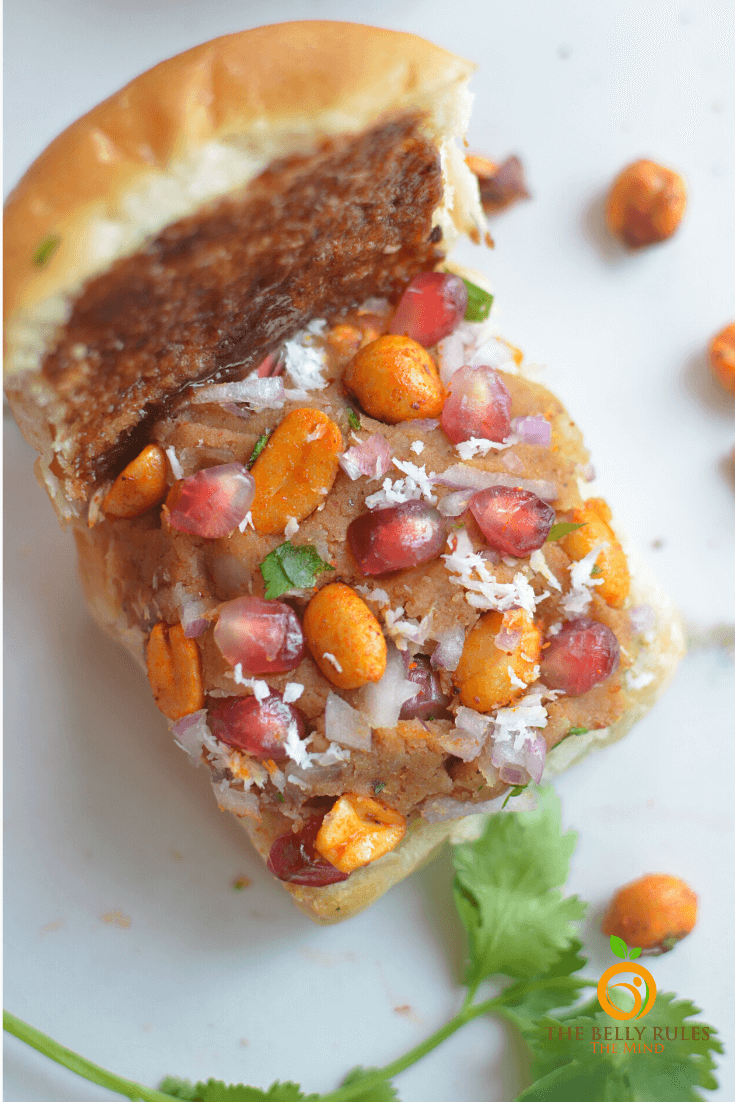 Pro tips and tricks
Making dabeli in the Instant Pot is very easy. But here are some tricks to make it even easier:
Make sure the potato filling is lump free and smooth . Use a potato masher to get rid of the lumps.

For the best flavor, try making your own pav if you have the time or you can use dinner rolls , or even burger buns.

When possible, don't substitute ingredients as they each play an important role in making dabeli taste great

Serve the dabeli hot and store leftover potatoes in an airtight container in the refrigerator for 3 to 5 days.

The sweet & tangy chutney should be thick and pour able consistency but it should not be runny or watery.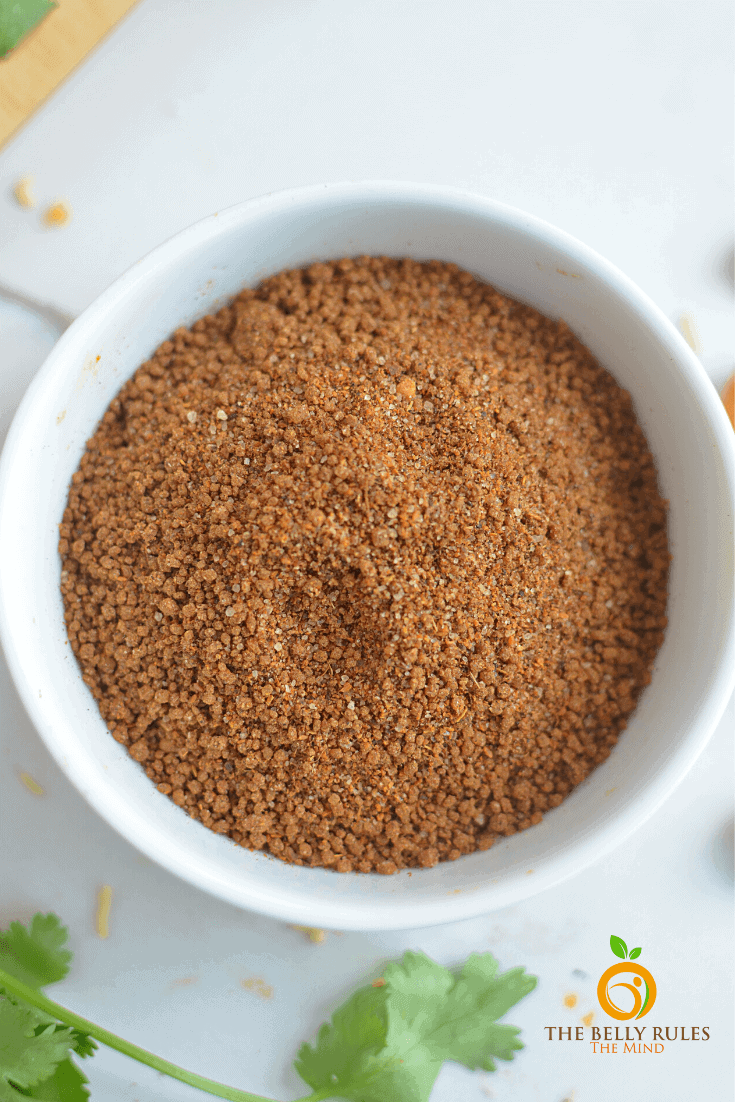 How to make Dabeli masala
If you're new to Indian cooking, don't worry! We tell you everything you need to know what spices to use and tell you exactly what all those spices do on our complete beginner's guide to the Indian Spices
To make dabeli masala, you need four spices. Depending on how often you make Indian food, you may have them on hand. You need:
chilli powder

turmeric powder

garam masala powder

chaat masala
To make the masala, add each ingredient to a small bowl. Using a spoon or fork, stir the spices together until they are well blended. It is now ready to add a spicy flavor to the dabeli recipe. Store bought ready-made dabeli masala will work well too, So if you have a favorite brand GO for it !
What can I do with leftover Dabeli potatoes?
If you find you have leftover dabeli after making the recipe, you can use it for other recipes. I like to add it to masala sandwiches, like my Bombay Sandwich Or you could add it to my Samosa Stuffing recipe.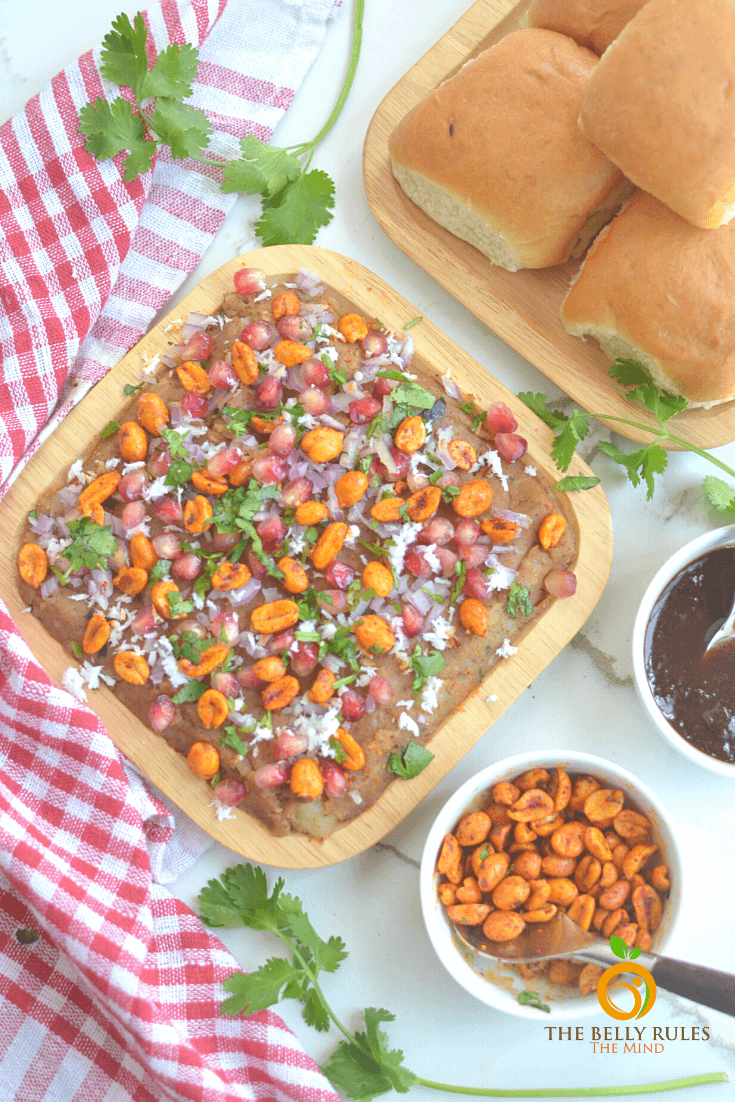 What do I serve Dabeli with?
Dabeli is a popular, informal food. You could serve it on its own. Or you could serve it with other foods that are easy to eat with your hands. If you like fries, you could serve it with Sweet Potato Curly Fries , Cool Mango Lassi or Rose milk.
Dabeli without pomegranate
Pomegranate seeds and peanuts are essential to the dabeli recipe. The pomegranate seeds add a tangy, sweet crunch that is hard to replicate. If you cannot find them at your local grocery store, you could omit them, but the recipe won't have the same sweet, tart flavor.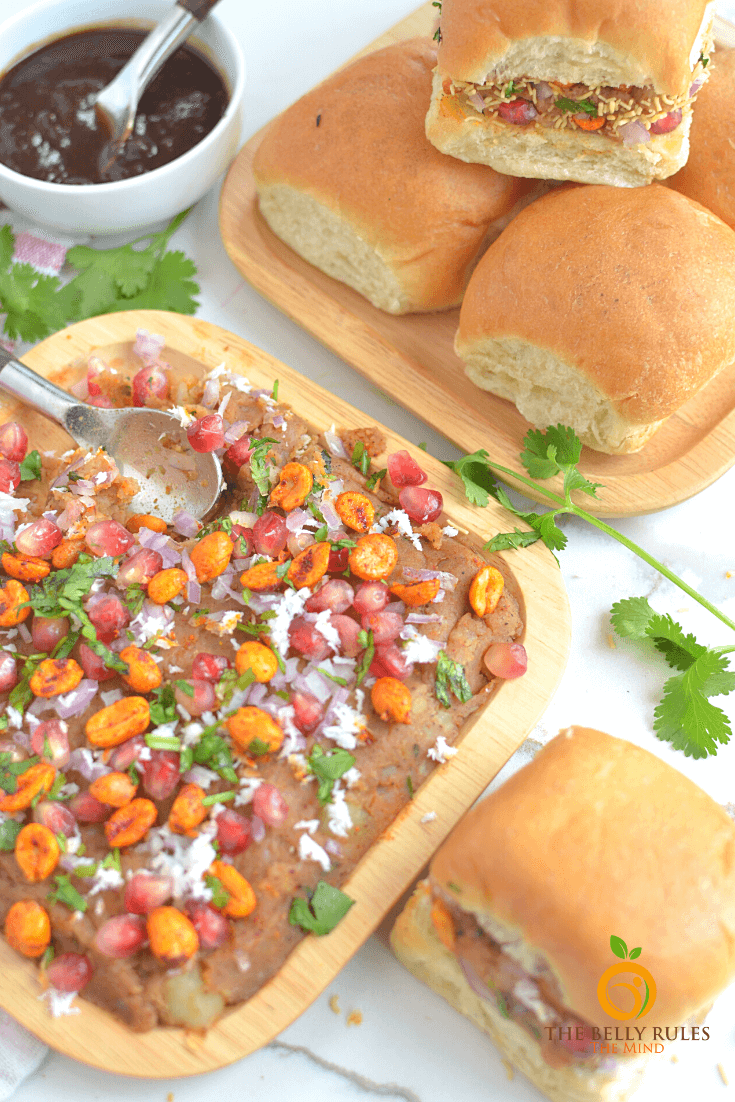 What kind of peanuts should I use?
For traditional dabeli and my dabeli recipe, I use masala peanuts. They add some salt, flavor, and crunch to the dabeli. If you can't find masala peanuts, you can use regular roasted and salted peanuts. If you are allergic to peanuts, you could try to substitute the peanuts for another nut, though it may change the flavor slightly.
How to make Pav at home
Pav rolls are pretty easy to make at home if you have the right recipe. You can follow my easy, no-knead recipe for pav rolls here . When you make pav at home, the taste is amazing! You really can't beat fresh rolls from the oven.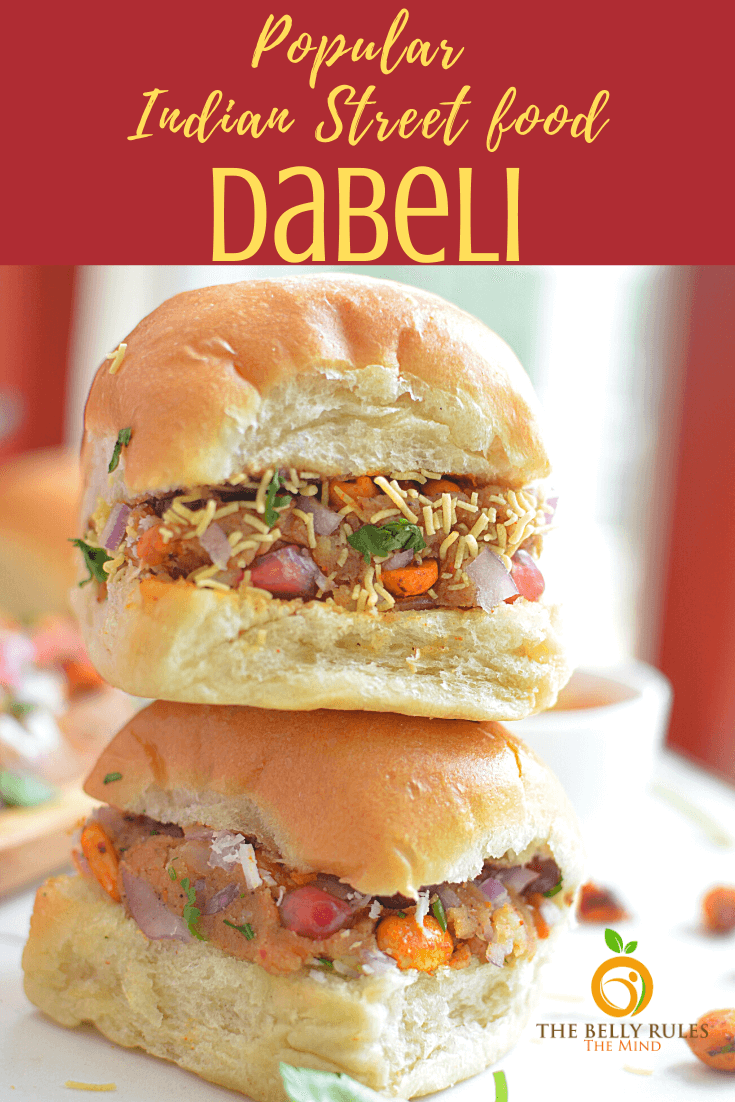 If you liked this Street food Recipe, you will love our list of
If you make this delicious Kutch Dabeli recipe, don't forget to come back and leave your feedback and star rating. We would be THRILLED if you would take a pic and tag us on Instagram @dbellyrulesdmind or Facebook @thebellyrulesthemind
Kutchi Dabeli Video Recipe
Kutchi Dabeli Recipe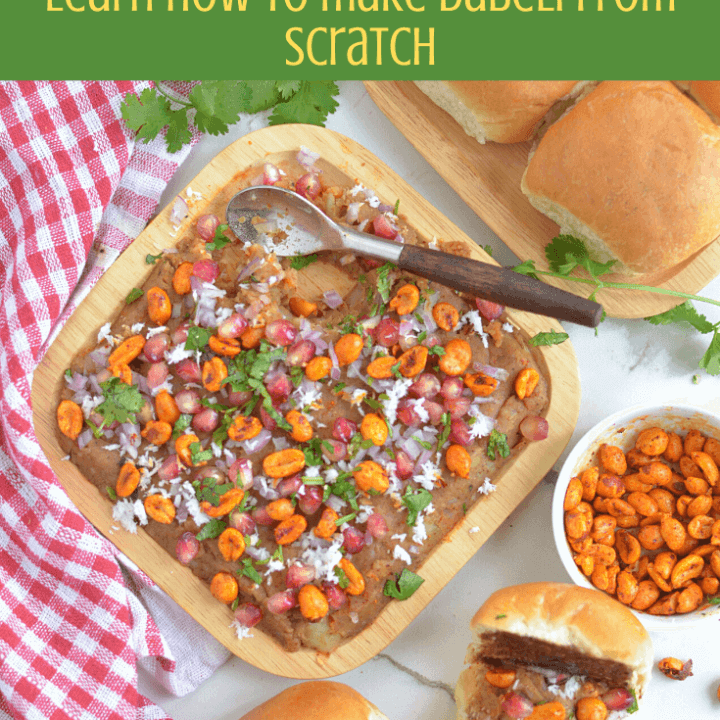 Dabeli Recipe - Kutchi dabeli
Additional Time:
15 minutes
Dabeli Recipe - Kutchi dabeli is a delicious Indian sandwich packed with flavorful potatoes and layered with pomegranate, coconut and peanuts. Your family will love this casual but very tasty vegetarian street food.
Ingredients
Dabeli stuffing
Oil -1 Tbsp
Dabeli masala - 3 tablespoon
Potatoes, boiled - 5
Salt to taste
Few coriander leaves chopped
Dabeli masala
Chilli powder - 1 tbsp
Turmeric powder - ½ tsp
Garam masala powder - 1 tbsp
Chaat masala - 1 tbsp
Garnish
half onion -finely chopped
Masala peanuts - 1/2 cup
Pomegranate seeds - 1/2 cup
cilantro leaves, finely chopped
Fresh shredded coconut - 1/4 cup
Sev (fried gram flour vermicelli) - 1/2 cup
Assembling the dabeli
Sweet tamarind chutney - 1/2 cup
10 - dinner rolls or / pav / burger buns
Few tablespoon of butter or oil
Instructions
Clean potatoes with water.
Add 1 cup water in the inner pot of the instant pot.
Place trivet and place the steam basket with the potatoes on top of the trivet. Close lid with vent in sealing position.
Pressure cook at high pressure for 6 mins.
When done, let the pressure release naturally. If in a hurry, you can release pressure 5 minutes after the beep.
Remove the potatoes from the instant pot and peel them.
Remove the trivet and discard the water.
Press Saute , when hot add oil , dabeli masala and mix it well in the oil .
Add the boiled and mashed potatoes ( you can add the whole boil potatoes and mash it well.
Stir for few minute till the potatoes are well coated with the spice mixture.(Add salt if needed)
Transfer to a plate and start layering.
Layer with onion, masala peanuts,shredded coconut , coriander leaves and pomegranate seeds.

How to assemble the dabeli
Take the pav or rolls and cut them in the middle so that a small amount of the rolls are still attached.
Open the roll slightly and spread the dabeli on one side and sweet tamarind chutney on the other side. Next, add a few more masala peanuts and chopped onions.
Once the rolls are assembled, heat a pan with oil or butter over medium heat. Toast both sides of the pav or rolls and then roll the dabeli over the sev until the edges are covered.
Serve the dabeli immediately while it's still hot