Looking for Diwali recipes? We have some healthier alternatives for you. Sweet treats, savory bites or lunch /dinner ideas, we've got you covered. Wow, your friends and family with these quick and easy recipes. Most recipes are ready in under 30 minutes.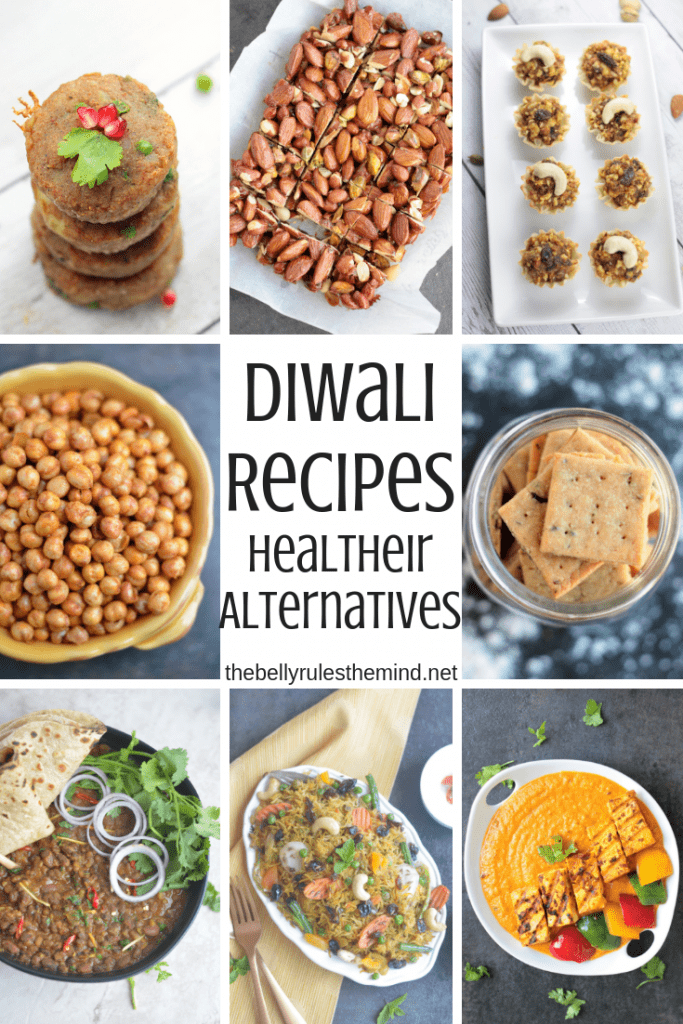 Diwali
Diwali or Deepavali is the Hindu festival of lights celebrated in Indian in autumn. It's is the most popular Hindu festival and gets its name from the row(avali) of clay lamps (deepa) that people light outside their homes to symbolize the inner light that protects from spiritual darkness.
The festivals symbolizes the victory of light over darkness, good over evil and knowledge over ignorance. Diwali is interpreted and celebrated differently in different parts of India. However there is one common theme, people light up their houses with clay lamps, kandeels, lights. People visit friends and family and exchange gifts and special treats with eachother. People wear new clothes. Traditionally, there is lots of fireworks in every nook and corner of the streets across the nation, although it's changing now and people are becoming more environmental friendly.
It is by far one of the best times to be in India either with your loved ones or even if you are a tourist.The spirit if the country that time of the year is spectacular. Families visit eachother and exchange gifts & treats. People are dressed in new clothes. Nothing beats the festive spirit of Diwali back home, in India. The streets are crowded with busy shoppers buying gifts, food and clothing. The whole nation is lit up and decorated.
Ofcourse no Indian festival is complete without mithai (treats), so it surely is the busiest time of the year for all the mithaiwalas (sweet merchants). Not only are sweets exchanged but savory dishes are a hit too. There is no doubt that eating healthy during can become very challenging. So whether or not you celebrate Diwali, we've got you covered. We compiled a list of healthier Diwali recipes from our blog that are perfect for Diwali and are healthy at the same time. See we've always got your covered :)
We have some sweet treats, some savories and if you are hosting a party lunch or dinner ideas too.
Sweet Treats
Savory Bites
Hosting a Party
So this Diwali, are you planning on impressing your friends and family with these healthier alternatives? These are some of our popular recipes from the blog, so for sure you won't be disappointed. When you do try them, don't forget to tag us on Instagram using the #tbrtm. A very Happy & Safe Diwali to all those celebrating.
- Best wishes from The Belly Rules The Mind.